Estimated read time: 2-3 minutes
SANDY — In the nine years after her husband was hit a killed by a suspected distracted driver, a Utah woman has been on a mission to educate drivers and strengthen the state's distracted driving laws.
"I don't want anybody to go through that tragedy again of walking down the sidewalk with their loved one and being hit by a car and lose their lives because someone picked up their phone," said Leslee Henson Rasmussen.
Rasmussen and her husband, David Henson, had recently moved to St. George and were out for a morning walk when they were hit on the sidewalk in March of 2013.
David Hanson, an avid athlete, died at the hospital. Rasmussen sustained serious injuries to her neck, back, and head — requiring staples and 5,000 stitches.
"We were high school sweethearts," she said. "He was just a great guy. He had no enemies."
The driver of the car that pushed another vehicle into the couple pleaded no contest to automobile homicide in 2015.
Since her recovery, she and her family have put up signs, billboards, visited high schools, and warned anyone who will listen about the dangers of distracted driving.
"Our family's doing it for Dave, and it's something that we truly, truly know will save lives," she said.
She worked to get legislation passed in 2014 making it illegal to manipulate a cellphone's keyboard while driving.
"That was huge for us, and now we're working on hands-free," Rasmussen said.
She argues that cars have sufficient technology to allow people to talk on a phone without holding the device. While hands-free driving bills have stalled in the Utah Legislature over the years, Rasmussen said she will advocate for it again next year.
"When we get into our cars we just need to not be selfish," Rasmussen said. "If it's that urgent we can pull over."
Even a bench installed at Hidden Valley Park in Sandy serves as a method for Rasmussen to talk to people about distracted driving.
"He loved the outdoors — we both did," she said. "So, any time I can come out and sit on this bench, I love it."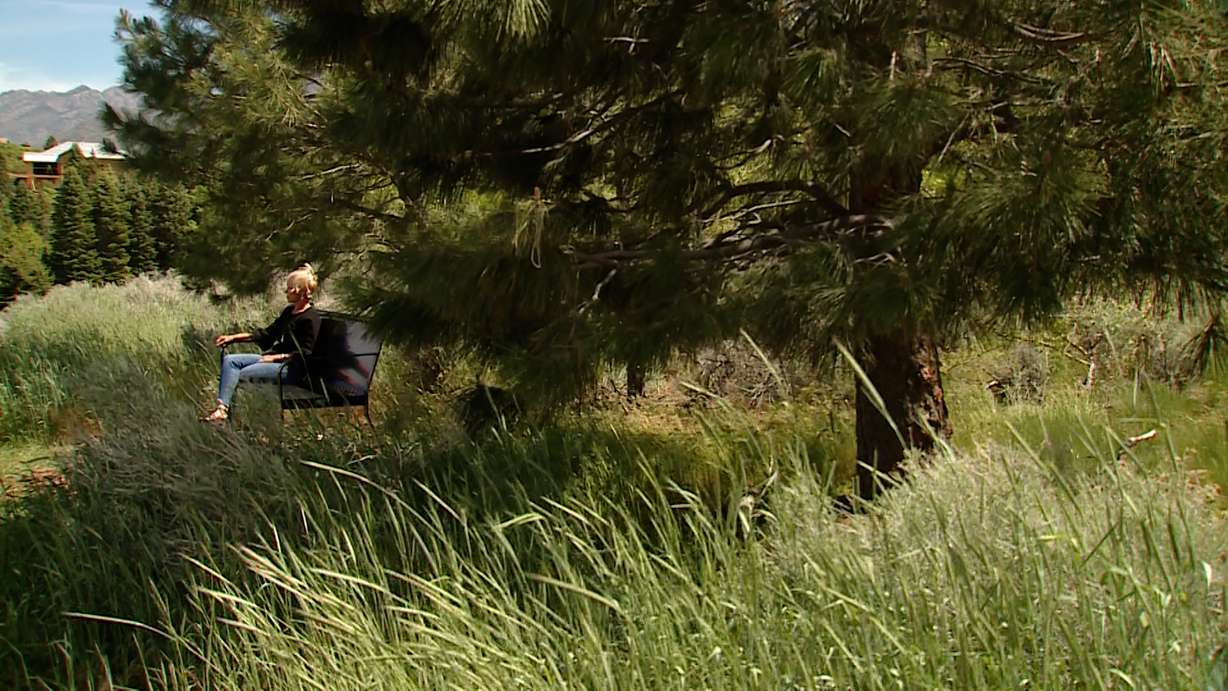 On her walks, Rasmussen talks with those sitting on the bench and tells them her husband's story.
"Any time I can bring up that subject I think it's helpful," she said.
KSL-TV spoke with Rasmussen as Utah begins what's known as the 100 Deadliest Days on roadways. The time period runs from Memorial Day through Labor Day.
Even before the typical busy season on Utah's highways, the state is already grappling with year-to-date roadway fatalities at their highest level in more than two decades.
Rasmussen said she worries that distracted driving is getting worse since the time she was hit.
"I think it's gotten worse, definitely. Definitely," she said. "More kids are getting cell phones at younger ages and they're developing those bad habits of being on them all the time and having them in their hands."
×
Photos
Related stories
Most recent Utah stories