Estimated read time: 4-5 minutes
SPRINGVILLE — Parents held their children tight. Friends embraced each other as tears streamed down their faces. A community gathered for a candlelight vigil Thursday night in Springville after what police are calling an "apparent murder-suicide."
On Thursday, police confirmed the victim as Lily Conroy, 17. The ex-boyfriend who they say shot her and fatally wounded himself was identified as Masao Kaanga, 19, of Springville. Kaanga graduated from Springville High last year.
Lily Conroy is not expected to survive but remains on life support Friday as doctors and her family prepare to have her organs donated, officials said.
Police were asking for local families in need of organ donation to contact them, but Lily's family told officials Friday that they have received enough responses.
"The family of the victim, Lily Conroy, has received an overwhelming response to their request to donate Lily's organs to help save the life of another," Springville Department of Public Safety said in a press release. "Their request for recipients has been amazing. The calls and requests to be considered (have) been fulfilled. The family feels they have a sufficient list to select from and are no longer taking additional calls for consideration. The family has been very gracious to reach out to those in need and are not adding any more names to the list."
Bishop Jeff Barrett, of The Church of Jesus Christ of Latter-day Saints, led Thursday's vigil where hundreds gathered, calling on community members to continue to show love and support to both families.
"I know that there are a lot of people that are wanting to show their love and support for these families and we are really grateful for your desire to do that," Bishop Barrett said. "I would encourage you to reach out when you feel it is appropriate to do so while also respecting them and their privacy during this time."
"It is a marathon, not a sprint, when it comes to simple acts of service, so I would encourage you that while this is an amazing show of support, to not let this die down. I encourage you to find opportunities over the next days and weeks and even months to reach out to these families," he said. "It will get quiet in their homes and I know that they will be looking for friends who they can commiserate with and maybe share stories with."
Police said Thursday afternoon that Lily Conroy remained on life support to preserve organs but was "mortally wounded." A letter sent to parents from Springville High Principal Robert Fleming, as well as an announcement Thursday to students at school, stated that Lily is deceased.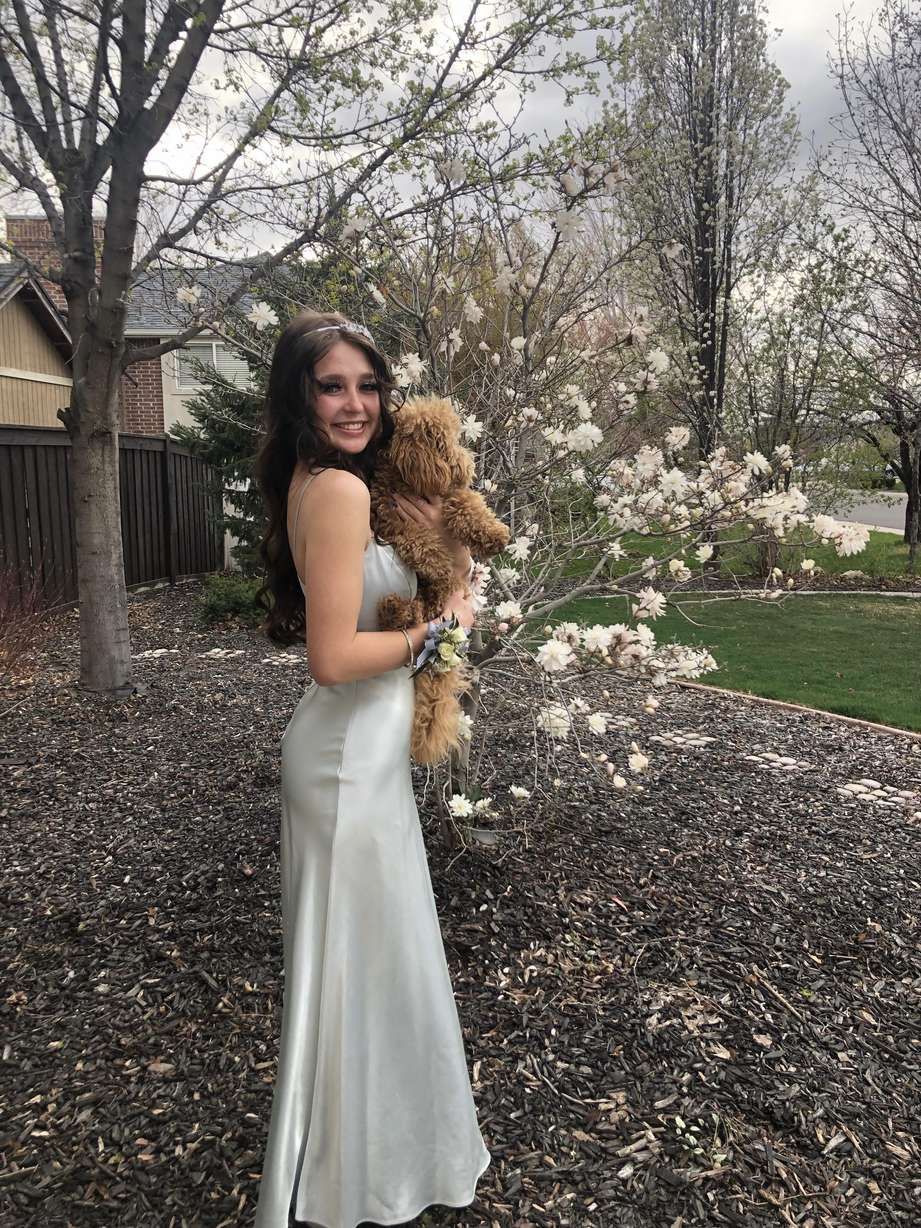 "I am writing with great sadness to inform you that one of our Springville High School family, Lily Conroy, has passed away. Our thoughts and sympathies are with her family and friends. All of the students were given the news of the death by their teacher in their first-period class this morning," Fleming said in his letter.
Counselors were at the high school Thursday and will be there over the next few days, according to the school. The school year for Springville High ends next week.
"Feeling sad is a normal response to any loss. Some of you may not have known Lily very well and may not be as affected, while others may experience a great deal of sadness. We have trained counselors and social workers available in the counseling office to help our school community cope with this tragedy. If you'd like to talk to a counselor, please let your teacher know," students were told.
Wednesday's tragic discovery was made after police were asked to conduct a welfare check at about 3:15 p.m. Police say Kaanga had told his mother he would be at Hobble Creek Park. When officers arrived, the two were found shot in the front seat of a car. The shooting is believed to have happened about 3:30 p.m. Kaanga was pronounced dead at the scene and Lily was taken by medical helicopter to a local hospital.
Lily is survived by her parents and two younger sisters. A GoFundme campaign was started by friends to help the family with funeral expenses.
Domestic violence resources
Help for people in abusive relationships can be found by contacting:
Contributing: Karah Brackin, Arianne Brown
Correction: A previous version incorrectly referred to Bishop Jeff Baird instead of Jeff Barrett.
×
Photos
Related stories
Most recent Utah police and courts stories