Estimated read time: 5-6 minutes
SALT LAKE CITY — Gov. Spencer Cox has nominated Jill M. Pohlman, currently a judge on the Utah Court of Appeals, to fill an opening on the Utah Supreme Court.
The appointment means women could make up the majority of the Utah Supreme Court for the first time in the state's history.
"I'm completely convinced she is the right choice to serve the people of Utah on the Supreme Court," Cox said Tuesday in announcing his decision.
Pohlman will still need to be confirmed by the Utah Senate in order to become a Utah Supreme Court justice. Cox said he anticipates the Senate will hold hearings in July and vote to confirm her in August.
If Pohlman is confirmed, she would be serving with Justice Paige Petersen and Justice Diana Hagen. Pohlman said she thinks this femaile majority is a "wonderful thing" and said her two daughters get to see that gender is not a barrier and that her nomination is a confirmation that women should serve and express views.
Cox, however, said he did not choose Pohlman because she is a woman, but because she is the best person for the job. He stressed that choosing someone because they are a woman would not be fair to Utahns or the candidate and added that he may have held Pohlman to a higher standard in order to ensure he was not choosing her simply because she is a woman. He said he recoiled when people suggested he should select a female judge in order to reach this majority.
"I choose Judge Pohlman because she was the best candidate, and I believe that she will make the best Supreme Court justice," the governor said.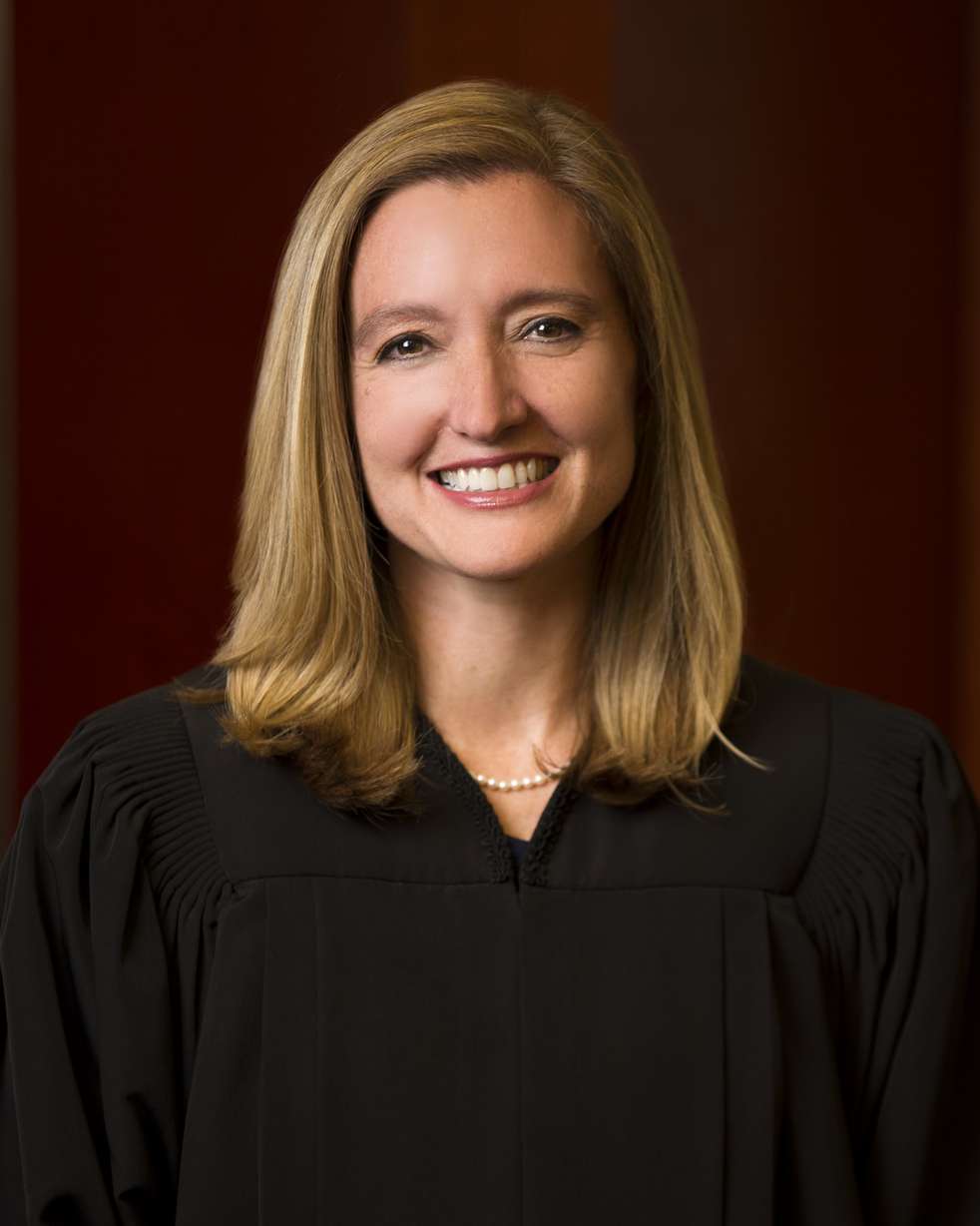 Cox said when he joined the Utah Bar, an overwhelming majority of attorneys were men and he is pleased that there are currently talented male and female lawyers in the state.
Pohlman has served on the Utah Cout of Appeals since June 2016 and is currently the associate presiding judge on that court. She also serves on the Utah Supreme Court advisory committee on the rules of appellate procedure, the Utah Courts committee for judicial outreach, and other committees.
Prior to joining the Court of Appeals, Pohlman was a partner at Stoel Rives and handled several high-profile cases and issues. She earned her law degree at the University of Utah S.J. Quinney College of Law, and she also received dual bachelor's degrees from the same school.
Pohlman is a mother to three children. All of her children, along with her husband and her mother, were present at the state Capitol when Cox announced her appointment. Her dad was watching remotely. She said she could not ask for "more enthusiastic and dedicated cheerleaders in (her) life."
Pohlman said she became interested in the law in fourth grade, when she learned how laws were made, and has worked hard to achieve her goals but could not have imagined where she is now at that point.
"Thank you, Gov. Cox, for giving me the opportunity to live beyond my dreams. If confirmed by the Utah Senate, I will work tirelessly to serve the people of this great state and to make you proud," Pohlman said.
She committed to working hard, treating people well, and upholding the rule of law if she is confirmed and becomes a member of the court. Pohlman said her philosophy is one of judicial restraint, and she approaches every case in a principled way. She also said she ensures she is there to interpret the law but does not make decisions based on what she wants the law to be or thinks it should be.
Cox said he put a significant amount of time into the appointment after being given seven people to consider from the selection committee. He said Pohlman is a talented writer, has "impeccable logic" and believes in the rule of law.
He said he read many of her cases over the last two weeks and put a lot of effort into talking to lawyers, state senators and judges to learn more about each candidate to make sure he chose the best candidate.
"She is not someone who chooses an outcome and then tries to find a way to make it fit within the legal parameters. She is as unbiased as anyone that I have ever met on the judiciary," Cox said.
He said the state will be lucky to have her serve on the Utah Supreme Court.
"The Supreme Court is tasked with dealing with the most difficult cases, by design. That's what Supreme Courts do. It's the difficult cases, the divisive cases, the hard cases that make it up to the Supreme Court. And so, making sure that we have the right people on that court is very important to me," Cox said.
Chief Justice Matthew Durrant of the Utah Supreme Court said he and his colleagues are "beyond thrilled" with Pohlman and appreciative to Cox for his care in finding the right person for judicial positions.
"They are positions of sacred trust and worthy of nothing less than the kind of effort that Gov. Cox experienced," Durrant said.
He said Pohlman has sat in on decisions with the state Supreme Court and he agrees that she is unbiased, calling her an "intellectual powerhouse."
"She's the judge I would want to appear before if my life were on the line, or my business were on the line or my family were on the line. She is precisely the kind of justice that we need in our judiciary," Durrant said.
If confirmed, Pohlman will be replacing Justice Thomas Lee, who is retiring from the court at the end of this month. Durrant and Pohlman both said Lee played an important role on the high court.
×
Related stories
Most recent Utah stories