Estimated read time: 4-5 minutes
LEHI — The Utah Attorney General's Office on Thursday refiled criminal charges that a judge had dismissed against a man accused of sexually assaulting a young boy in a bathroom stall at a Lehi recreation center.
Jonathan Jareth Soberanis, 27, was charged Thursday in 4th District Court with aggravated sexual abuse of a child, a first-degree felony; assault by a prisoner, a third-degree felony; plus lewdness involving a child and two counts of assault on a police officer, class A misdemeanors.
On June 1, 2021, Soberanis went into a bathroom stall at the Lehi Legacy Center, 123 N. Center, that was occupied by a 5-year-old boy, by crawling under the stall door, according to charging documents. He then is accused of exposing himself to the boy and inappropriately touching the child. The boy tried to get away, but Soberanis "held him tightly by the shoulder," the charges allege.
When police attempted to arrest Soberanis the next day at his home, he "became violent" and resisted by throwing a glass table at two officers and kicking a third, charging documents state.
Soberanis was charged for that same incident in 2021 with assault by a prisoner, voyeurism, lewdness involving a child and unlawful detention of a minor. Those charges were dismissed two months later, however, when a judge determined that Soberanis was not competent to stand trial and his competency was unable to be restored.
It's a pattern that has happened in other criminal cases involving Soberanis.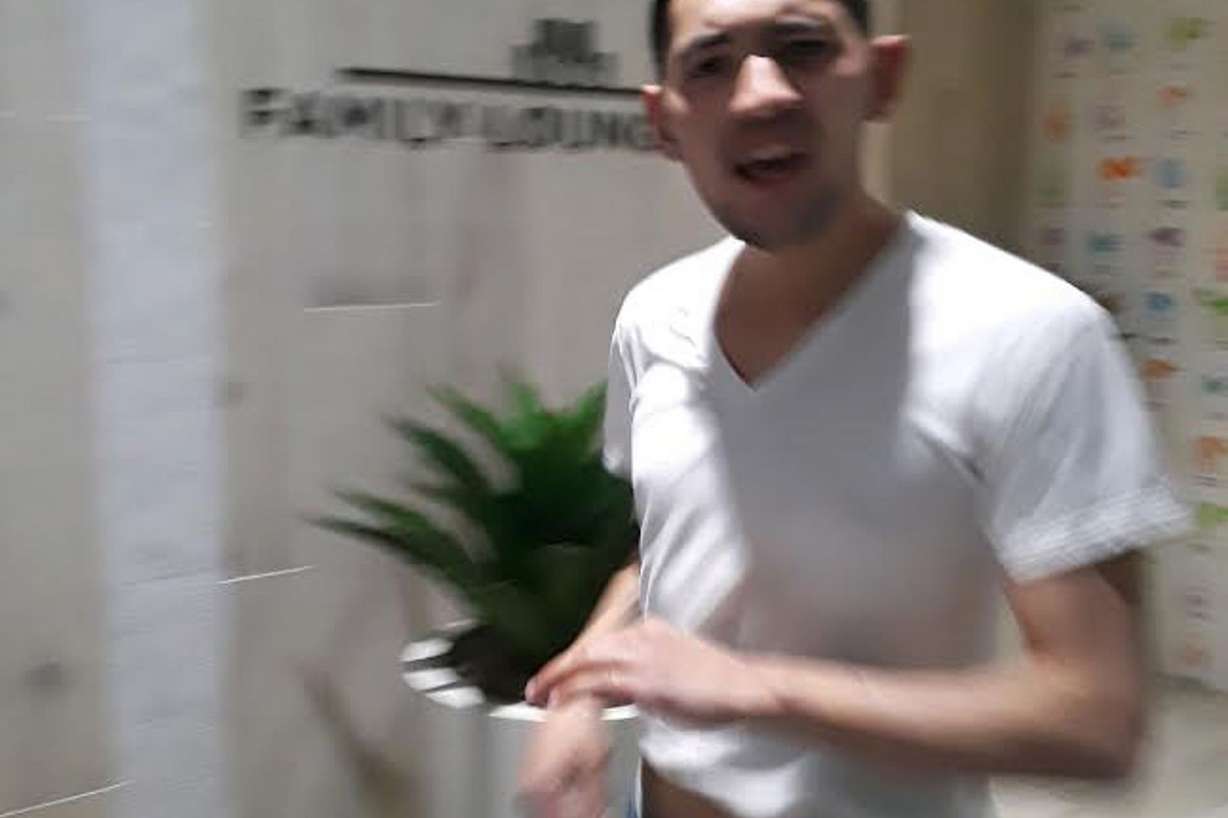 He was charged in 2018 and 2019 in separate cases of lewdness involving a child, including a case of exposing himself to a 9-year-old boy who was in a restroom at the Shops at South Town in Sandy. But both cases were later dismissed after it was determined that he was not competent to stand trial.
But Soberanis and his cases have received renewed attention since he was arrested in February and accused of peering into the window of a Lehi townhome at a young boy who was home by himself.
He was arrested again in March by the Internet Crimes Against Children task force and formally charged by the Utah Attorney General's Office in 3rd District Court with 21 counts of sexual exploitation of a minor, a second-degree felony, accusing him of sharing child pornography.
During a hearing Thursday afternoon, prosecutor Carl Hollan moved to dismiss the child pornography charges in Salt Lake County in the hopes of consolidating Soberanis' cases down to only the Utah County case. Hollan noted that the state wanted to file charges in Utah County because that's where the alleged victims are located.
Third District Court Judge Kristine Johnson accepted the state's motion and dismissed the charges without prejudice, meaning the charges could be refiled if prosecutors wish to do so.
Johnson told Soberanis Thursday that despite the charges in Salt Lake County being dropped, he will remain in jail. In their latest court filing, prosecutors with the Utah Attorney General's Office requested that Soberanis be held in jail without bail pending trial, noting that supervised release has not previously worked.
"Despite being in the custody of the Department of Services for People with Disabilities, (Soberanis) has (continued) to victimize children in the community," the charging documents state. "Soberanis is a substantial danger to children in the community."
Soberanis was supposed to be under 24-hour supervision in January, the court documents say, but "supervision efforts in January ... were insufficient to protect the community."
After the incident at the Lehi townhomes, Soberanis was moved to a home in an undisclosed Salt Lake County location where he was again supposed to be watched around the clock. But prosecutors say Soberanis got a job at a local mall "and several times was left alone without the supervision of a caretaker."
He is now being investigated for "another instance of sexual contact with a child in the restroom at his place of work" while at the mall, the charges allege, as well as a second incident from several years ago.
"The failure of (Soberanis) to obey the orders of this court, and the failures of (his) family and DSPD to properly protect the community from the defendant to this point necessitates (he) held in custody pending the resolution of these matters," prosecutors stated.
Contributing: Jacob Scholl
×
Related stories
Most recent Utah police and courts stories