Estimated read time: 5-6 minutes
MURRAY — You will likely never meet anyone who will say they are fine with the rush hour traffic along the Interstate 15 corridor in Northern Utah. HOV lanes are supposed to help keep traffic moving by rewarding those who add a passenger to their car or buy a pass with a faster, more pleasant commute to work.
But the carpool lanes only work if drivers follow the rules. As KSL investigators learned, many drivers in Utah do not do.
Beating the odds
You have places to go, things to do! But the lanes are all crawling along – well, the HOV lane to the left is moving along at "freeway-ish" speeds. Sure, you are driving alone and do not have a pass but c'mon, what are the chances you'll get ticketed?
Well, it is not zero. Sgt. Lawrence Hopper of the Utah Highway Patrol has become astute in observing how drivers behave when they break the rules.
"You kind of figure out the behavior of people in the HOV lane," Hopper said. "And what they'll do and as far as they'll go before they get caught."
Some violators try to dive out of the HOV lane right away. Others pass ahead and calmly leave the lane at the next set of dotted lines.
"They'll cross when it's dotted, thinking, 'OK well, I'll do that, that's legal, then he won't know,'" he said.
Is there HOV lane enforcement?
The KSL Investigators received an email from a viewer who says he pays to use an Express Pass for HOV lane access. But he says he is exhausted by drivers who use the high-occupancy vehicle lanes when they are not supposed to. It reads, in part: "Everyone uses the lanes without paying or having two people in the car…. I think people would be surprised how the carpool lane now means nothing because of a lack of enforcement."
"That's not true. We are doing our HOV enforcement," responded Hopper.
Public records back him up. The KSL Investigators found that between March 15, 2017, and March 15, 2022, troopers have ticketed 20,333 drivers for breaking HOV rules. Those tickets are not cheap: if caught, cheaters may have to cough up $351 or more, according to the most recent State of Utah Uniform Fine Schedule.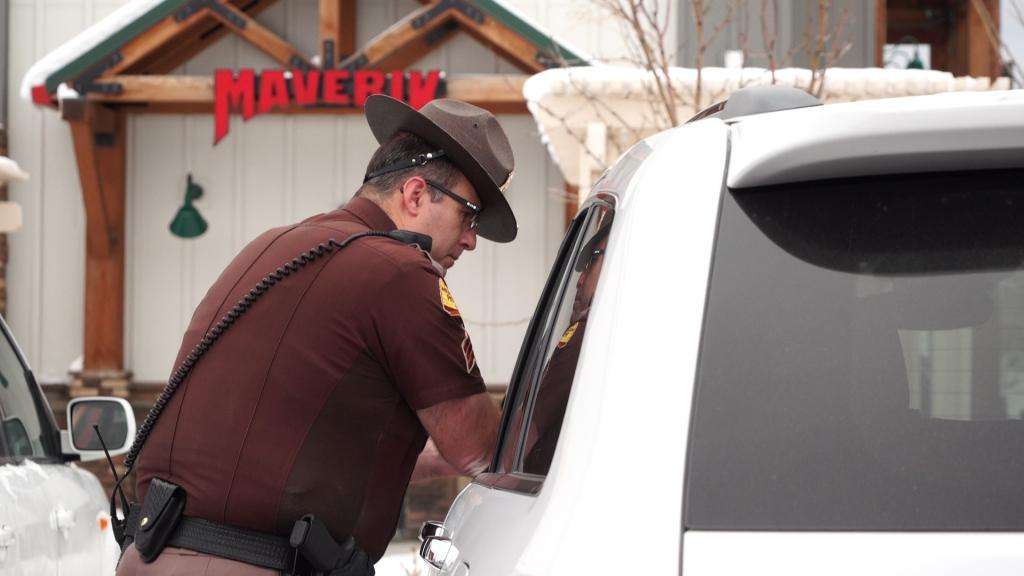 Why are HOV rules tough to enforce?
But the catching part, is the catch.
"It is tough to enforce, I'll be honest," said Hopper about enforcing HOV rules.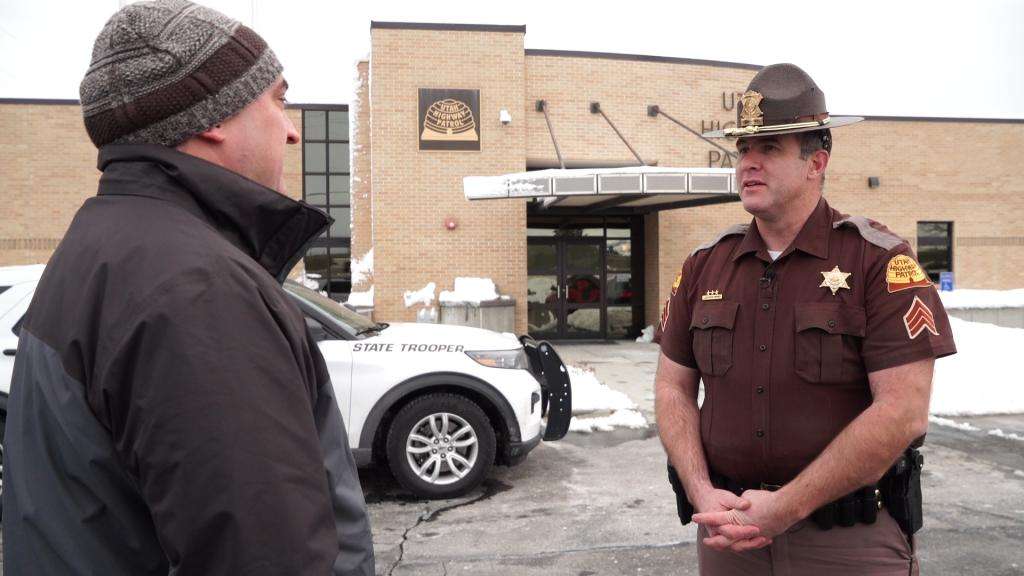 Unlike a radar gun to catch a speeder, there is no high-tech system for catching cheaters for law enforcers to use. Troopers drive next to the HOV lane to look through car windows for visual inspections, but there might be a child hidden from view or a passenger sawing logs.
"We'll pull him over. 'Hey, we thought it was just yourself, sorry to bother you,'" explained Hopper. "And we send them on their way, of course."
Some solo drivers misuse their Express Pass transponder by setting it to carpool to evade HOV tolls.
"A lot of times, they'll turn it on as they see us, and then when we pull them out and say, 'Hey, it's been on the whole time," Hopper said. "We can't really prove whether it's been on the whole time or not."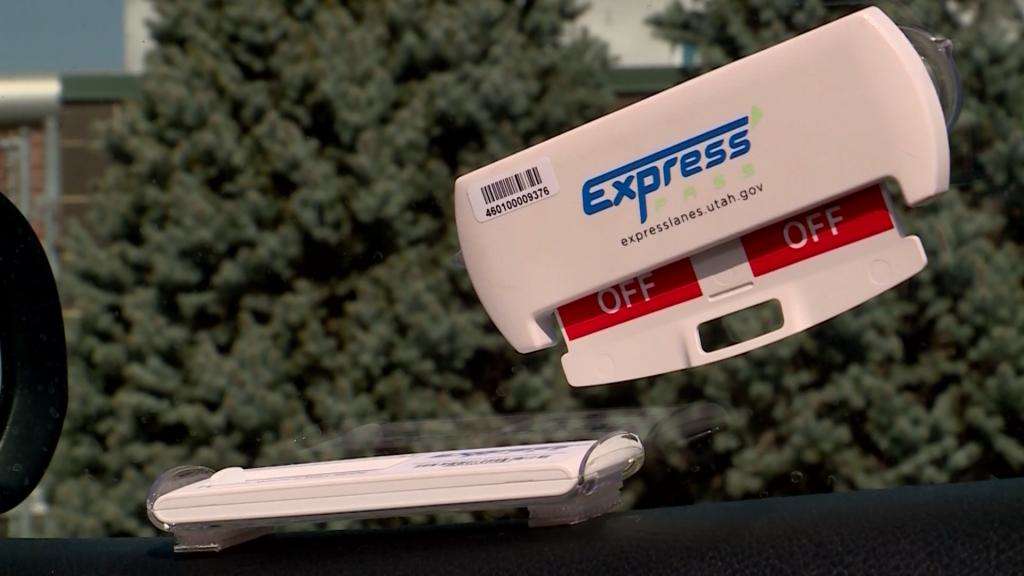 He has a point. The KSL Investigators came out in rush hour with clipboard in hand, ready to count cars and see how many violations we could see ourselves. What we found is it is nearly impossible to tell. Does somebody have their Express Pass turned on? Or is there somebody in the backseat of the car? We cannot say with any certainty.
How many drivers break the rules?
So, again, we turn to public records. The Utah Department of Transportation estimates during 2019, one in three drivers used the HOV lanes during rush hour when they should not be there; 33% were breaking HOV rules during the morning rush hour, and it grows to 35% in the evening rush hour. That is up from one in five drivers committing HOV violations in 2014 – 21% during the morning rush hour, 17% during the evening peak time.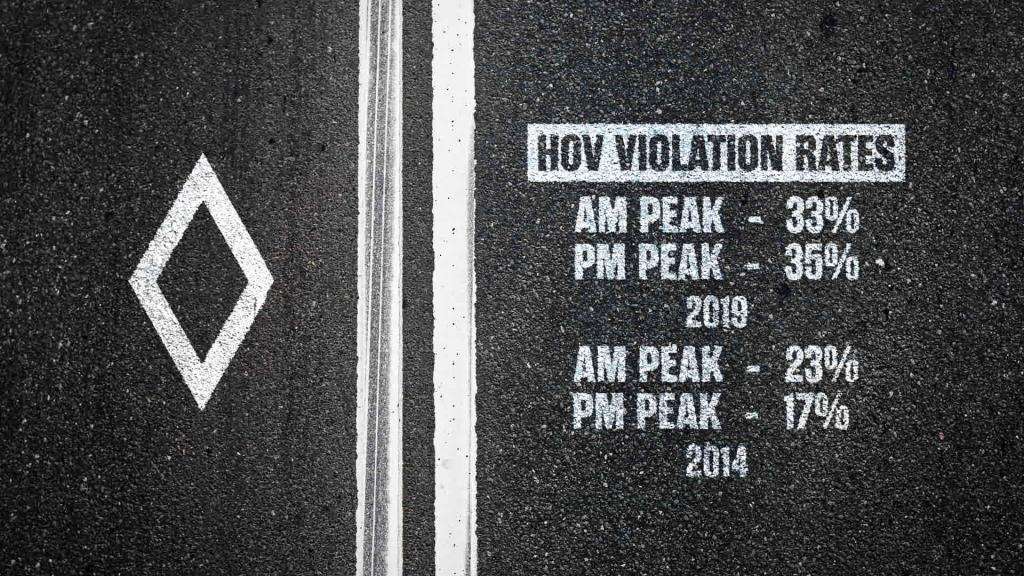 When some 85,000 cars drive the stretch of I-15 through Salt Lake Valley every day, that is a lot of drivers getting away with it. And while ticketing HOV violators is a priority, it is admittedly not the UHP's top priority.
"We're focusing on speed. We're focusing on seat belt violations. We're focusing on DUI enforcement," explained Hopper. "And those things are the top things that cause fatalities. And so, while HOV is something that we are focusing on, we are focusing a little bit more on other violations that cause fatalities."
In 2018, the Utah Legislature passed a bill that allows UDOT to use cameras and license plate readers to identify HOV cheaters, and then to ticket them. UDOT said it is not using either tool yet, but it is working out the details on how those tools will work.
The obvious HOV violations
Other HOV violations are much more obvious, such as crossing the solid, double white lines. That is especially dangerous when regular traffic is at a crawl, and a motorist illegally crosses into the express lane's faster flow. Other drivers are not expecting the sudden lane change and might not stop or move in time to avoid a crash.
The diamond lanes are not passing lanes. Their speed limit is 70 mph, the same as any other lane. But if you get stopped for an HOV violation – whether it be speeding, not having a passenger, not paying the express toll, or something else – pull over to the right. Troopers will not ticket you for crossing those lines as you pull over. The UHP says drivers who try to pull over to the left of the carpool lane will find it much more difficult and dangerous to get back into traffic.
"It's safer for everyone to be on the right-hand side," said Hopper. "That's where the motoring public is looking for us when we make traffic stops."
×
Related stories
Most recent Utah stories