Estimated read time: 2-3 minutes
This archived news story is available only for your personal, non-commercial use. Information in the story may be outdated or superseded by additional information. Reading or replaying the story in its archived form does not constitute a republication of the story.
KAYSVILLE — The Sorensens say they are getting a very real life-lesson about the gaps in our nation's health care system. While they've never really had a major need, they're now seeing that an urgent opportunity for their son's medical condition comes at a steep cost.
Cal Sorensen's love for basketball knows no bounds. He loves the Utah Jazz and his favorite player is Rudy Gobert.
Cal is almost 10 years old and he was born with achondroplasia, the most common form of dwarfism.
"It occurs in about one in 40,000 people," his father, Marcus Sorenson, said. "When we had Cal, we had no idea that that was even really possible."
Marcus and Jamie Sorensen say their son is mostly unfazed. "He's really good at just rolling with it," Marcus Sorensen said.
But then they learned there's a chance for him to gain a bit more height. It's a drug called voxzogo, and it's enough to be a big deal. But like most breakthrough drugs, it's expensive.
"When the drug came out, we were excited at the thought of possibly Cal just, you know, it's not an amazing change in height, but it gives them — from what we've read and researched — a little bit, two to three inches," Jamie Sorensen said. "The drug is $30,000 a month."
Marcus Sorensen says as a small-business owner, he's learned it's nearly impossible to get the type of insurance that will cover it.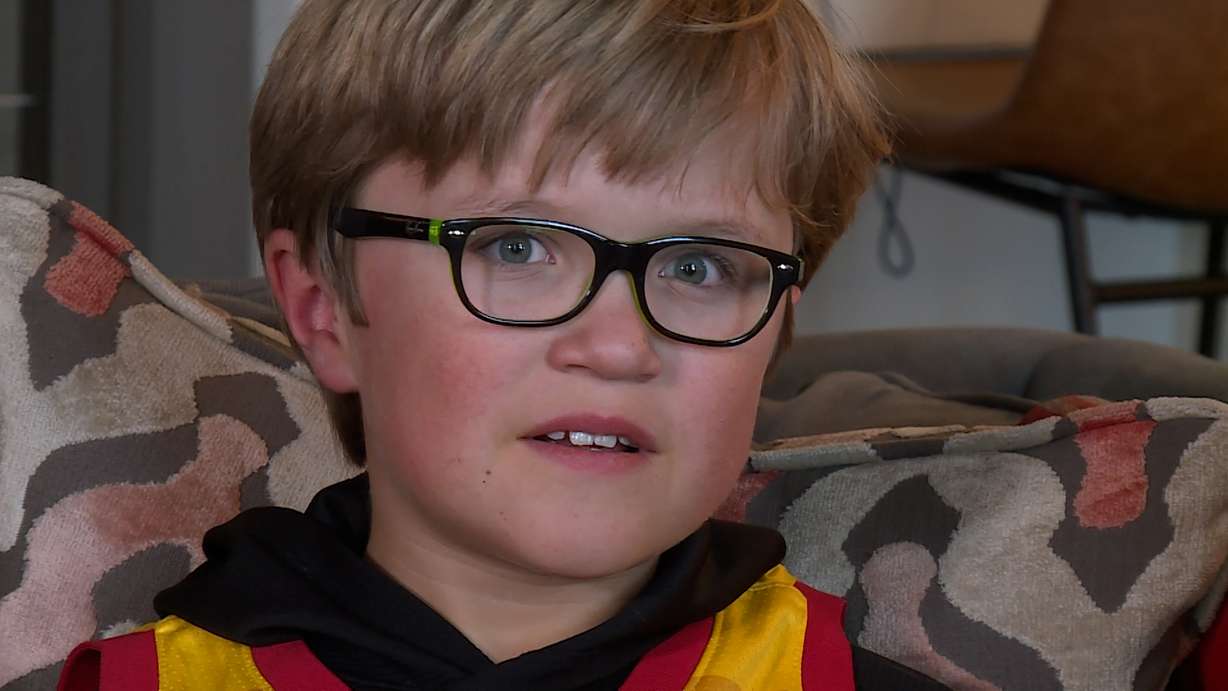 "Seems nonsensical to me. Why, if I were to work for Google I'd have great insurance, but if I own my own small business — which is kind of the backbone of this country — I can't get a hold of insurance that's worth anything without paying through the nose?" he said.
It's a disparity they won't likely overcome in time. Cal would need to take the drug while his growth plates are open, a window that could close as he reaches adolescence.
"It's a lot of money," Cal said.
Either way, the Sorensens say life will go on, but they say it's just one example of disparities in our health care system. A lot of people are hit harder by it, but there doesn't seem to be an easy answer.
×
Photos
Most recent Utah stories