Estimated read time: 6-7 minutes
This archived news story is available only for your personal, non-commercial use. Information in the story may be outdated or superseded by additional information. Reading or replaying the story in its archived form does not constitute a republication of the story.
SALT LAKE CITY — Utah's population is growing and the state is drying out, which figures to set up larger water availability concerns over the next few decades.
While that may seem like ages from now, a new document released by the Utah Department of Natural Resources aims to help guide how water is used over the next five decades so there aren't scarcity issues between now and then.
The agency on Tuesday released its latest Water Resources Plan, which is a comprehensive Utah Division of Water Resources-specific plan aiming to review the state's current water use and supply conditions, and tack on future demand scenarios, Brian Steed, the executive director of the Utah Department of Natural Resources, wrote in a letter in the 152-page document.
"A safe, reliable water supply is critical to Utah's prosperity and quality of life. Climate scientists predict climate change will bring drier conditions and more extreme weather events, both of which we have seen in 2021," he wrote. "We look to science and data and continued collaboration as we prepare for the future."
The division first released its water resources plan in 1991 and it had only been updated one other time, in 2001. Utah has only gotten hotter and drier since. A study published in the Nature Climate Change on Monday confirms that the West's megadrought over the past two decades is the worst the region has experienced in 1,200 years.
Division officials contend the document released Tuesday isn't in response to the megadrought or the ongoing drought that began in 2020. The division already had plans to update the document even before drought conditions hit an all-time low last year, according to Todd Stonely, assistant director at the Utah Division of Water Resources.
---
It's really important to look into the future and assess what the needs might be and what kind of challenges might exist so that we can prepare long in advance for those possibilities and adapt to the changing climate.
–Todd Stonely
---
"It's really important to look into the future and assess what the needs might be and what kind of challenges might exist so that we can prepare long in advance for those possibilities and adapt to the changing climate," he told KSL.com. "It's like having a bunch of arrows in our quiver, so to speak, tools in our toolbox that we can use to help us manage our water supply better and be able to grow as we project that we will."
Utah's plan was finalized over the past few months, after the division received over 250 public comments last year regarding what it should include.
Utah's supply outlook?
The update takes the conditions Utah has experienced recently and plugs them into different scenarios for the next 50 years.
"(It) tries to make the best projection of what the water demands will be in the various basins across the state, and where there might be shortages — where we may need to do something to meet those demands," Stonely explains.
So what does the future look like for Utah's water supply?
The report takes into consideration the prediction of population increase over the next 50 years, from the University of Utah's Kem C. Gardner Policy Institute. The institute released new population outlooks last month that project a 66% population increase — or more than 2 million people — in Utah by 2060. Most of that is expected to occur along the Wasatch Front and near Washington County, which means water resources will be more important in those areas.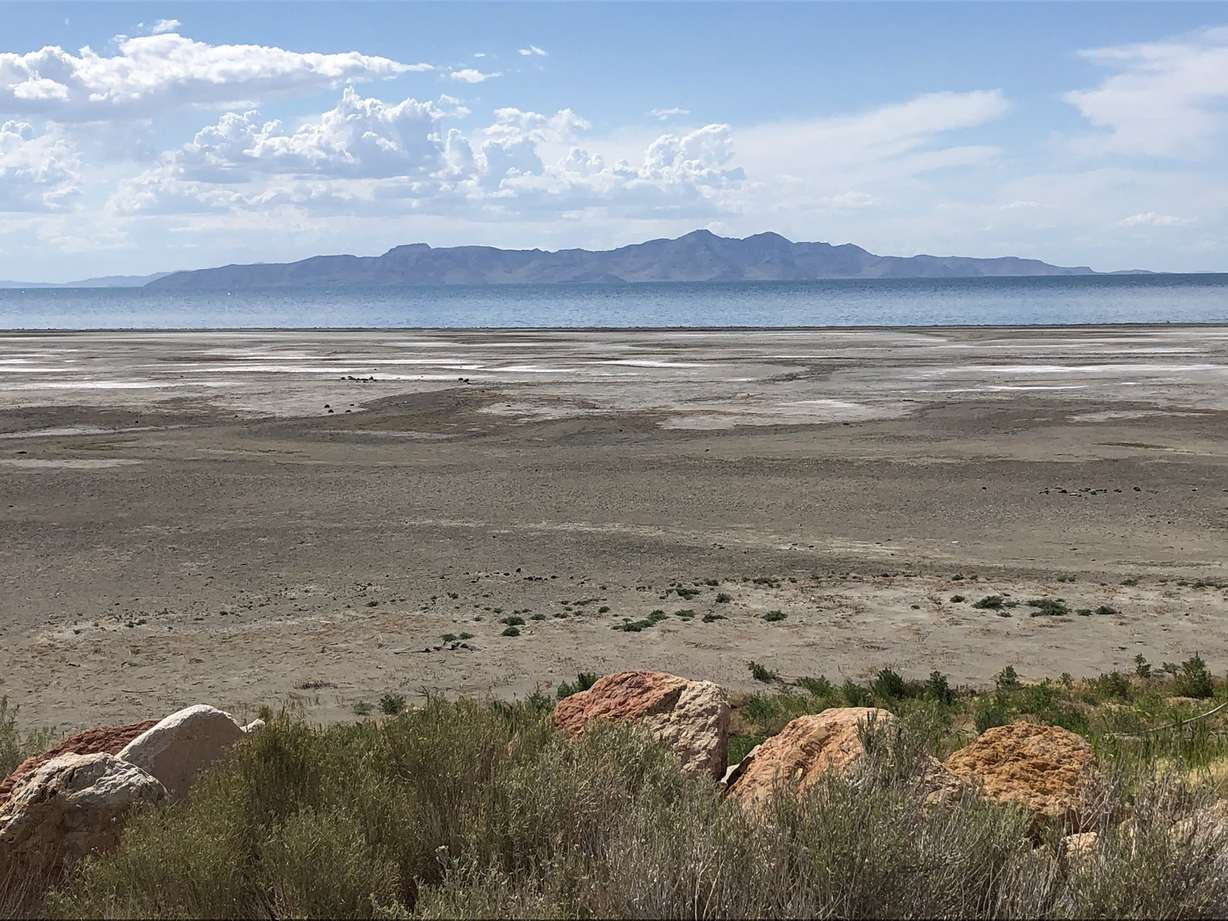 The Utah Division of Water Resources also took water consumption data from 2015 and plugged it into three scenarios for that growth. If no changes are made from 2015, they project the Jordan River and Kanab/Virgin basins — Salt Lake County and southwest Utah — would exceed reliable regional water supply in the next decade, while Utah Lake, the Weber River and West Desert basins would reach that point by 2050.
The division's baseline model (using growth and 2019 conservation practices) and a model from its goals to conserve water in different regions are a bit kinder. Southwest Utah is still at risk of hitting that threshold by 2040, while the Jordan River basin wouldn't reach that until about 2060 or 2070. The baseline model also lists Utah Lake hitting that threshold by 2060.
At the same time, it notes that climate experts forecast global temperatures to increase over time, which leaves the door open for more droughts. While not mentioned in the document, a NASA Goddard Institute for Space Studies-led study published last year found there is an increased probability for another Western megadrought in the not-so-distant future. The institute projects a 50-50 chance it will happen again by the end of the century.
Ways to help future needs
The report lists all sorts of actions to cut down demand for water — some of which were implemented last year because of the drought and some that are priorities in this year's legislative session.
Residents, businesses and governments can find ways to be more efficient with water use and switch to "waterwise" landscapes.
State leaders can prioritize water conservation funding and conduct water efficiency audits at state buildings.
Municipalities can remove laws, ordinances and HOA bylaws that create water conservation barriers.
The Utah Division of Water Resources can advise state leaders on water policies and different practices to help keep the state water supply stable.
The report also looks into various ways to tack onto the water supply in some areas. One of those is the Lake Powell Pipeline — a project that would connect Lake Powell to St. George — serving the needs of southwest Utah. It was referenced about two dozen times during the public comment stage last year.
It would boost the southwest water supply; however, with Lake Powell's record-low levels, Tom Coburn, of Washington City, argued that the project is only a bit better than "inserting a straw in an empty pond."
The document also notes that Utah can continue to use cloud seeding techniques as it has since the 1950s, as one example. That has the ability to increase the statewide snowpack anywhere from 3% to 17%, based on a 2015 study.
However, the right conditions — cool and moist air — are needed for that work to be successful, which may not always be a guarantee in the winter. Kelly Kopp, director at Utah State University's Center for Water Efficient Landscaping, said it's controversial because it is "effective at changing climate."
Future adjustments
Stonely believes the way Utahns reacted to the drought issues last year shows that they and government agencies are willing to reduce their water consumption when it matters most.
While it took two decades to update the plan, he says he hopes the document will be updated much more frequently in the future. Stonely would like to see it adjusted every five or seven years to keep up with the rapidly changing climate data.
"We do want to keep on top of things and assess the situation more frequently," he said, "so we can communicate that data and share it with entities that can make use of it."
×
Related stories
Most recent Outdoors stories