Estimated read time: 3-4 minutes
This archived news story is available only for your personal, non-commercial use. Information in the story may be outdated or superseded by additional information. Reading or replaying the story in its archived form does not constitute a republication of the story.
SALT LAKE CITY — Gov. Spencer Cox laughed as he pulled out a stack of books from donation boxes at his feet while staff members teased him that community advocate and volunteer for the homeless Pamela Atkinson's shelf was filling much quicker.
"Pamela's beating you, sir," someone chimed.
The bookshelf and its donated contents were located inside Pamela's Place, a newly built permanent supportive housing apartment complex. Cox was present at the complex's groundbreaking and returned Tuesday afternoon — along with its namesake, Pamela Atkinson — to tour the facility and meet several residents.
Pamela's Place consists of 100 units, an in-house medical clinic that provides primary medical care and behavioral health care, laundry facilities, a gym, a food pantry and community activities.
Community activities have been temporarily halted due to COVID-19, but the staff is "itching" to bring them together.
"Couple of weeks," Cox assured them while touring the clinic.
The medical clinic is one of the first of its kind and is "instrumental" in combating homelessness, according to Britnee Dabb, deputy director of the Housing Authority of Salt Lake City. The clinic serves residents of Pamela Place and the surrounding community.
Pamela's Place is one of several buildings developed by the Housing Authority of Salt Lake City. Of the approximately 3,500 housing authorities across the United States, Salt Lake City's is one of few that build and buy properties like Pamela's Place, said Daniel Nackerman, executive director of the Housing Authority of Salt Lake City.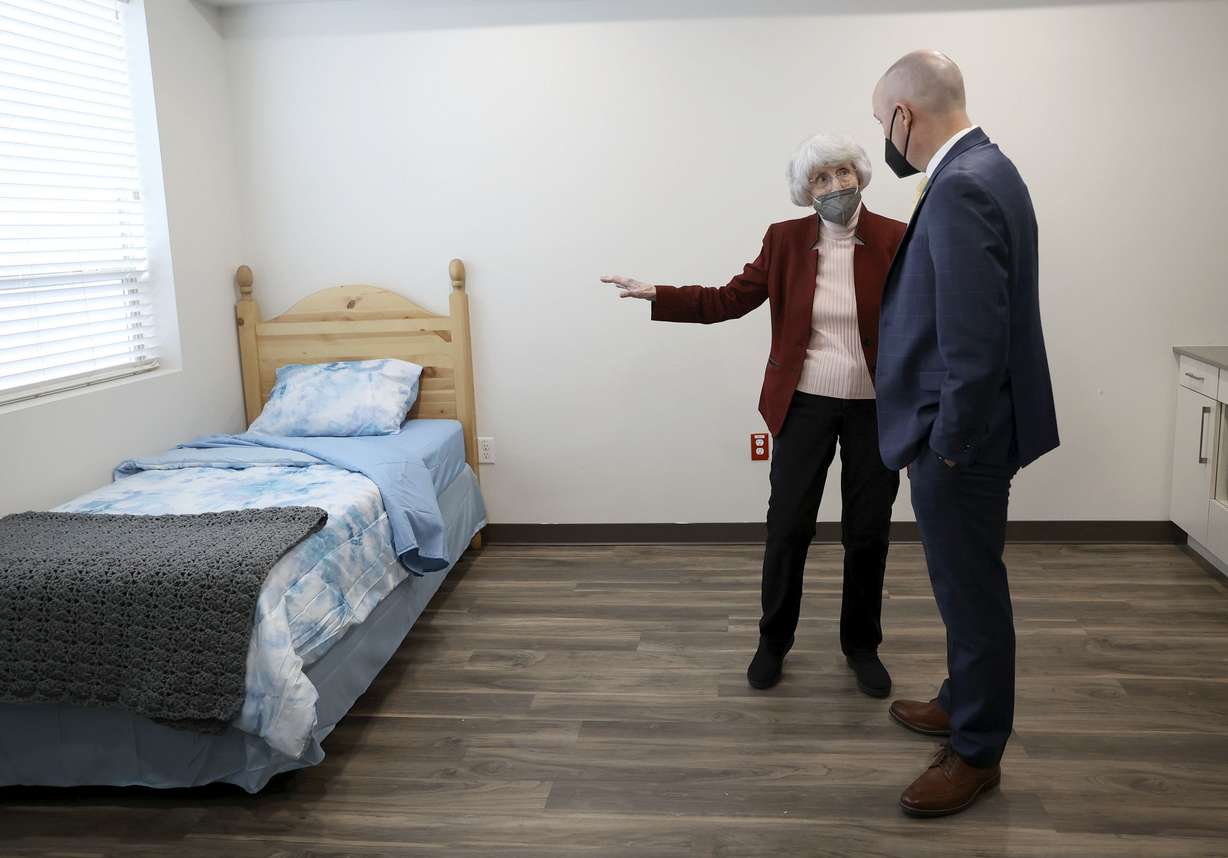 "People said we couldn't put 100 very low-income people in one spot — that it would be unsuccessful — but we did. People said we couldn't build on a long narrow substandard lot, but we did. People said we couldn't get people off the street because they don't want to get off the street — but, of course, they do — and we did," Nackerman said.
Pamela's Place is one of several statewide organizations that receive funding from the Pamela Atkinson Homeless Trust Fund. The fund helps provide vital homelessness resources, including emergency services, supportive services and housing services.
"I want people to know that when they give a few dollars to the Pamela Atkinson Homeless Trust Fund, they're actually contributing to making a difference," Atkinson said. "Please know, Utahns, that you have given money, your dollars have made a difference and changed people's lives to where many of them have become productive members of society and have left permanent supportive housing."
Housing services, both permanent and affordable, have been a part of a growing statewide focus. Utah adopted a "housing first" policy in 2005 that focuses on getting people into housing, regardless of mental illness or substance abuse issues. The philosophy asserts that mental illness and substance abuse could be addressed once housing and a sense of security were established.
The housing first policy has grown increasingly difficult throughout the years as the state continues to experience incredible growth and skyrocketing housing prices. In his recent budget blueprint, Cox proposed $228 million for affordable housing across the state — a proposal to now be determined by the Executive Appropriations Committee of the Utah Legislature after being ranked ninth in priority by the Social Services Committee.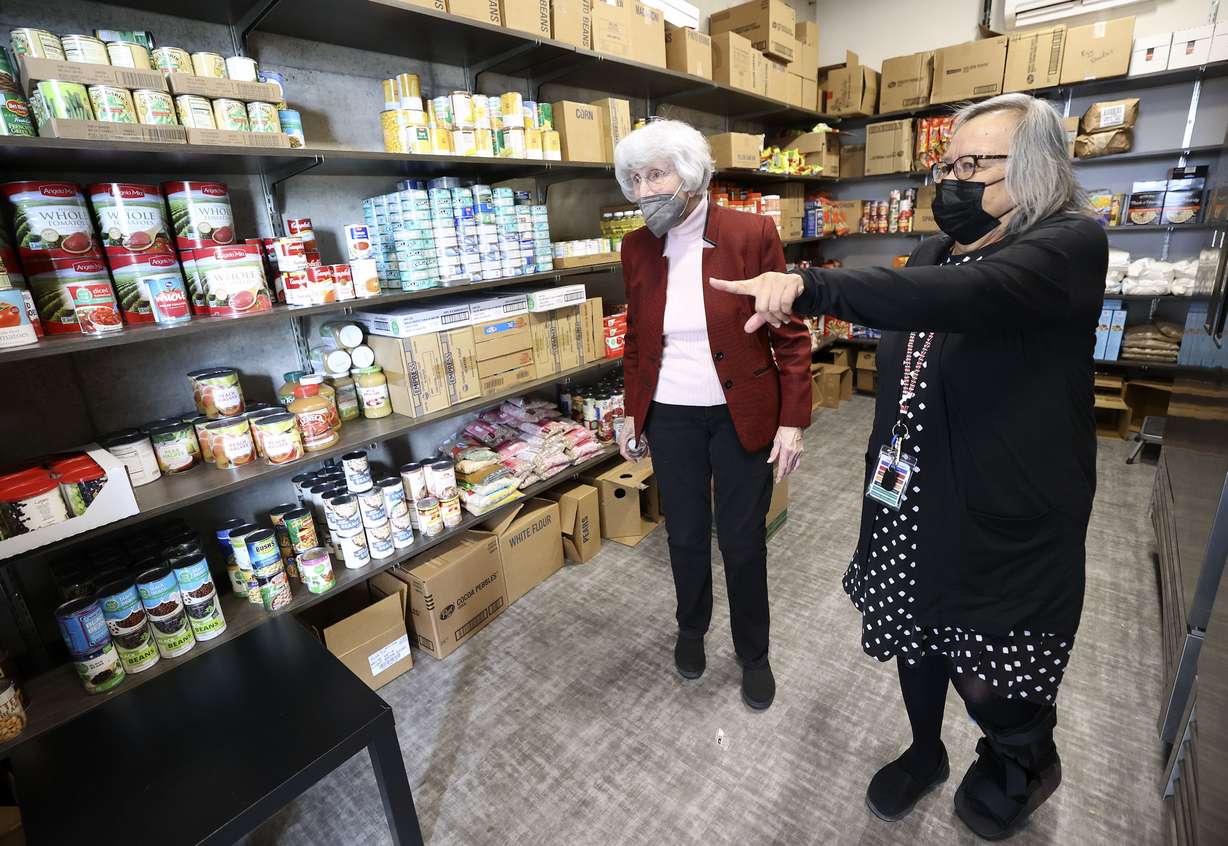 Many solutions have been proposed to help combat the housing crisis and homelessness. Utahns can have a role in funding those solutions by donating to the Pamela Atkinson Trust Fund on their 2021 Utah state tax forms, Cox said.
"Each night, roughly 3,500 Utahns are experiencing homelessness," the governor said. "All of the state's efforts are targeted in getting these individuals housed and providing the supportive services that they need. Again, it's not just about getting people a roof over their head — it's more than that. We need all of your help."
For more information regarding the Pamela Atkinson Trust Fund or to donate, visit jobs.utah.gov/htf.
×
Photos
Related stories
Most recent Utah stories