Estimated read time: 2-3 minutes
This archived news story is available only for your personal, non-commercial use. Information in the story may be outdated or superseded by additional information. Reading or replaying the story in its archived form does not constitute a republication of the story.
We may be tanking out on the economy, but yoga is filling up! Consumers stressed to the limits over budget cuts, layoffs and disappearing retirement funds are flocking to yoga classes, searching for techniques to relieve stress.
Yoga is simple or elaborate, depending how far you want to go. Western medicine accepts it, believing it benefits patients both physically and emotionally.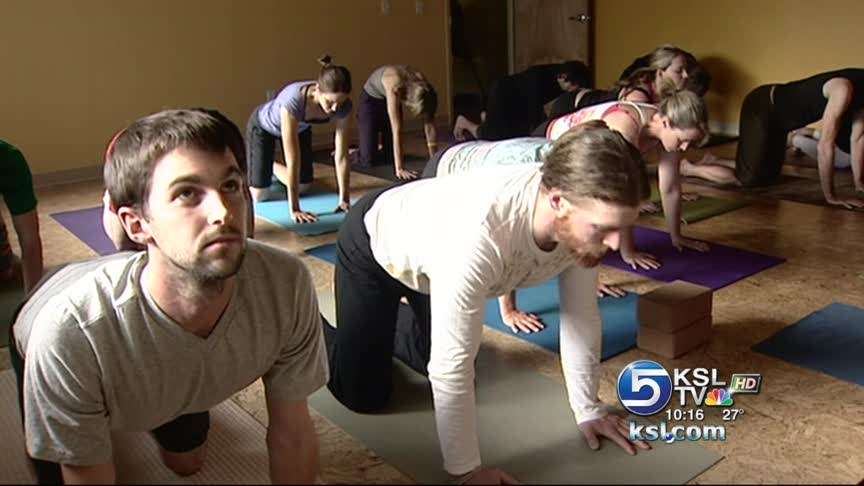 Jennifer Ellen Mueller, with FlowYoga, said, "Because of the holiday season, which is inherently joyful but also inherently stressful for many people, combined with the current economic situation, it is sort of this perfect storm of a stress sandwich that people are really experiencing in their lives."
Consumers are taking up this ancient practice, hoping to find relief.
Matt Newman, with KulaStudio.com said, "When we were worried that people would start turning away, and really people are starting to come back because they're realizing that if things outside aren't great, then maybe you can make things inside good."
We grab and buy for less to stay within that shrinking budget, showing that holiday happy face while agonizing inside. The psychological tug-o-war is tearing people apart.
Sharlene Ashton said, "Yoga really gives me an opportunity to kind of center and step out of the world and find a peaceful place."
Peter Cobabe said, "I've been able to continue to remain peaceful through all of this and to have confidence in our ability to move through it."
You don't have to stand on your head to practice yoga. If you're stressed out while shopping, just give yourself a hug, chin on the chest, shrug the shoulders. That relieves tension on the upper body. If that is too conspicuous, Mueller says, "You can just absolutely take the hands behind the back, do a nice deep stretch and big, lengthening in and then releasing it out."
Bye, bye stress in the neck, back and chest. Physical movement, breathing, meditation, it's something Wall Street might be able to use.
E-mail: eyeates@ksl.com
×
Related links
Most recent Utah stories