Estimated read time: 2-3 minutes
This archived news story is available only for your personal, non-commercial use. Information in the story may be outdated or superseded by additional information. Reading or replaying the story in its archived form does not constitute a republication of the story.
SANDY – Amid the omicron surge of COVID-19 cases in Utah, one district said it's already facing a severe shortage of cafeteria workers and worries about additional employees missing work due to sick leave.
"It is very worrisome because we cannot afford to lose any more staff," said Sebasthian Varas, the nutrition services director at Canyons School District.
Varas said the district is short 65 nutrition services employees due to unfilled positions. He said the current staffing level of 235 is a considerable shortage given that the total number of lunchroom employees should be 300.
"It's been difficult," he said. "Labor wise, it's been very difficult."
Varas said the shortage of 65 workers doesn't account for the sick calls that are averaging about five to10 workers out each day this week.
At Mount Jordan Middle School on Wednesday, students were offered a reduced menu and other modifications due to staffing and supply shortages.
"We've had to make some adjustments," Varas said. "Like today, you'll see that we have some lines that are closed down because we have no manpower to open them."
The school would typically offer more than 20 food choices every day, Varas said. Now, it's down to about eight or nine options.
"We have to be very creative because the shortages are not just on labor," Varas explained. "We also have shortages on supplies or different foods that are not available anymore."
The district said employees from the main district office are regularly filling in at school kitchens so that food can be served.
---
We can't be expecting that our schools remain the only entity that's untouched in this surge of the virus.
–Heidi Matthews, UEA president
---
The president of the Utah Education Association said staffing issues aren't isolated to lunchrooms and that educators are being pushed to the breaking point.
"We can't be expecting that our schools remain the only entity that's untouched in this surge of the virus," said UEA president Heidi Matthews.
Matthews said local districts have different circumstances and needs. She called on districts across the state to start developing plans now to deal with the omicron surge.
"Why aren't we planning for what is becoming very clear is going to be inevitable?" Matthews said. "Which is we are not going to be able to have the employees, the adults in the schools, to be able to have in-person learning for all of our students."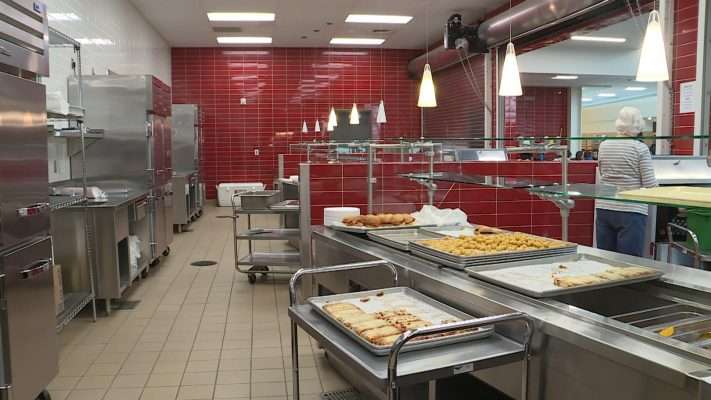 She said teachers deserve to have more information about how the state will deal with increased cases and at what point schools would move to remote learning.
"I think it's really important for our communities to come together and look at how we can support our schools with this wave of the virus," she said.
×
Photos
Related stories
Most recent Utah stories