Estimated read time: 6-7 minutes
SANDY — Real Salt Lake sparked a new lease on local soccer fans' life with a thrilling MLS Cup playoff run to the Western Conference final.
Now Utah's top professional soccer team apparently has a new owner.
Sports business publication Sportico first reported the sale of the Sandy-based club to a group led by David Blitzer, the co-owner of the NBA's Philadelphia 76ers and NHL's New Jersey Devils, before Major League Soccer announced the agreement Wednesday afternoon. A virtual news conference with Blitzer, MLS commissioner Don Garber, and the rest of the ownership group is scheduled for Thursday at noon MT.
Financial details of the sale were not immediately known, but Sportico — the sports business publication that broke news of the impending sale in November and which recently valued the club at $420 million — said the price was "nearly $400 million" in its report.
Utah Jazz majority owner Ryan Smith is also part of the ownership group, the league announced. The BYU graduate and co-founder of Provo-based Qualtrics recently purchased the Jazz for a shade over $1.5 billion and expressed early interest in RSL before taking a step back.
The transaction involving Blitzer and Smith Entertainment Group also includes Rio Tinto Stadium in Sandy, Zions Bank Training Center, and the RSL Academy in Herriman — and would total more than $400 million for the complete bundle of assets, according to sources who wished to remain anonymous due to the sensitivity of the financial details.
Let's do this Utah! https://t.co/4tejjMtD8J

— Ryan Smith (@RyanQualtrics) January 5, 2022
But the final price includes commitments to upgrading RSL's facilities, including Rio Tinto Stadium and the academy site in Herriman, according to another source. That includes Real Salt Lake's other assets, which most recently included the launch of a full-scale basketball academy led by former Wasatch Academy and Lone Peak coach David Evans that ranked as high as No. 12 in MaxPreps' preseason academy rankings.
"My family and I are thrilled to partner with Ryan Smith and his SEG team on the acquisition of Real Salt Lake," Blitzer said in a statement from the league. "Ryan's track record with Qualtrics as a technology innovator and leader in the state of Utah made his SEG group the ideal partner. Together, we look forward to leveraging our experiences to take Real Salt Lake to even greater heights.
"Real Salt Lake is a world-class club with an amazing fanbase, strong infrastructure and a longstanding commitment to the Utah community. We will work to build upon the legacy and tradition of Real Salt Lake by investing not only in the team and its facilities, but also in the communities our team serves. We have the opportunity to use Real Salt Lake's unique platform to drive positive change on the pitch, in the local community and across Utah. We are excited and honored to be a part of what the future holds."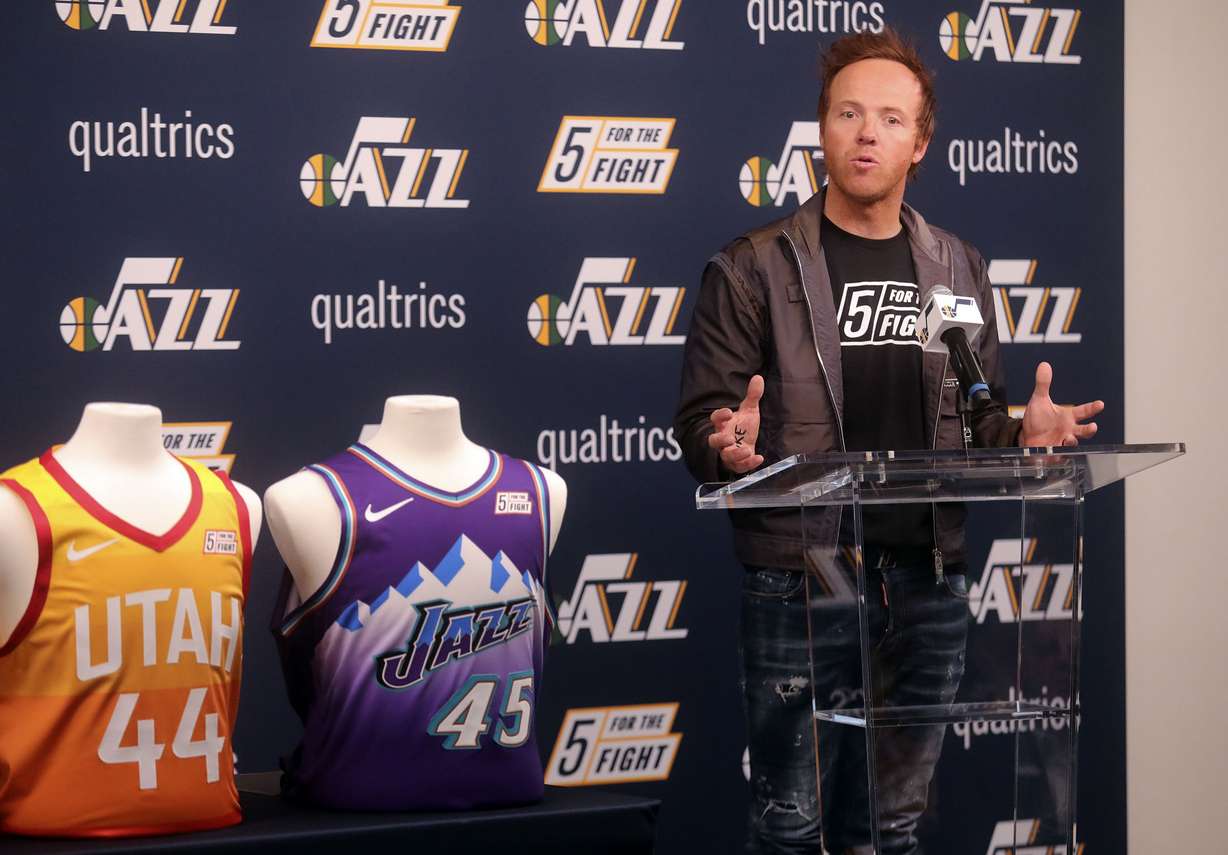 A BYU graduate, Smith said he and his wife Ashley, who is also included as a part-owner of the Jazz, are "100% committed to the state of Utah," in a news release, indicating that there remains no plans to relocate Utah's top-division soccer franchise or its lower-division affiliate Real Monarchs, which will begin play next season in the third-division MLS NEXT Pro.
"As my partners and I looked to expand SEG, it was clear that Real Salt Lake is an amazing asset for Utah, exemplifies the way we want to invest and be involved here, and David Blitzer is the perfect partner," Smith said. "David has world-class soccer experience, is a person of integrity, and has a strong commitment to elevate the organizations and communities he is invested in. There is an incredible soccer community here in Utah from youth and outreach programs to the passionate RSL supporters and fans. We look forward to continuing to work with the region and state to do big things with professional sports."
In addition to Blitzer and SEG, the ownership group also includes Arctos Sports Partners, which calls itself "the first institutional investor focused exclusively on taking minority stakes in professional sports franchises and leagues" as a limited partner. To date, Arctos has made more than 20 investments across the big five North American Leagues and European Soccer leagues since its founding in 2019, according to a news release.
In addition to his stakes in the NBA and NHL franchise, Blitzer is the global head of Blackstone's Tactical Opportunities group, an investment firm that "invests globally across asset classes and industries to generate attractive risk-adjusted returns in any market environment," according to his NBA profile. Since his purchase of the Devils seven years ago, Blitzer has been on pace to add to his sporting portfolio from every major sports league in the United States.
The co-managing partner of Harris Blitzer Sports & Entertainment also includes in his portfolio the Prudential Center in Newark, New Jersey; the GRAMMY Museum Experience Prudential Center; the Delaware Blue Coats of the NBA G League; esports franchise Dignitas; NBA 2K League team 76ers Gaming Club; and a share as general partner in English Premier League side Crystal Palace FC. He also has interests in lower-division soccer clubs in Germany and Belgium, and Triple-A baseball.
Blitzer and his wife Allison also founded the Blitzer Family Foundation, which supports youth development in education, athletics, health and wellness.
MLS took over the process of the club's sale in January from previous owner Dell Loy Hansen, who announced last August that he was putting Utah Soccer LLC — which includes RSL, reserve side Real Monarchs, and rights to Rio Tinto Stadium, Zions Bank Real Academy, and the former NWSL franchise Utah Royals FC — up for sale amid growing reports of racist comments and a toxic work environment within the club.
In August 2020, Hansen publicly criticized Salt Lake players for boycotting a match in protest of the Jacob Blake shooting in Kenosha, Wisconsin and in support of the Black Lives Matter movement. The Utah-born owner who was instrumental in such projects as the team's academy and training facility and 5,000-seat Zions Bank Stadium in Herriman was publicly criticized for his comments, and later reporting from The Athletic and other media outlets revealed a history of racist and misogynistic language in club meetings, encounters and with other players in MLS.
Since January, the club has operated with significant independence under interim president John Kimball and general manager Elliot Fall, with Garber's office approving most transactions. That includes conducting a coaching search since former coach Freddy Juarez resigned to take an assistant coach job with the Seattle Sounders, leaving assistant Pablo Mastroeni as interim manager before the former Colorado Rapids legend was promoted to full-time manager following the season.
×
Related Stories