Estimated read time: 5-6 minutes
This archived news story is available only for your personal, non-commercial use. Information in the story may be outdated or superseded by additional information. Reading or replaying the story in its archived form does not constitute a republication of the story.
SANDY — Dell Loy Hansen's ownership of Real Salt Lake, Utah Royals FC and Real Monarchs SLC is coming to an end.
Major League Soccer announced Sunday morning that Hansen will begin the process of selling Utah Soccer Holdings, the local company that owns the three teams that compete in MLS, the National Women's Soccer League, and the second-division USL Championship.
"MLS will work with Mr. Hansen on supporting the sale efforts for the company and will work closely with the club's executive staff to support the operations of the team during the transition period," commissioner Don Garber said in a prepared statement. "I want to acknowledge Dell Loy Hansen's significant efforts to build the sport of soccer in the state of Utah and for his commitment to Major League Soccer."
The NWSL also confirmed the intent to sell via a statement from the league office.
"That decision is in the best interest of the club and the NWSL," commissioner Lisa Baird said. "Mr. Hansen's contributions to the league's growth and the continued development of soccer are notable, but we agree that the decision is the right one for the future of the Royals. We look forward to supporting the Royals players and staff and will assist the ownership transition in every way possible."
Hansen has been under investigation by MLS and the NWSL since Thursday after comments rose to the surface that included racially charged remarks and incidents during his tenure as majority of RSL, which he took over from the team's co-founder and first owner Dave Checketts in 2013. A report in The Athletic was particularly troublesome to both leagues, which cited the report in their respective statements.
The report followed a period of 24 hours in which Hansen made appearances on two local radio stations — X96 and ESPN 700, both owned by Hansen's own Broadway Media — in response to the club's boycotted match Wednesday against Los Angeles FC, one of five matches across MLS that were not played in protest of racial injustice and police brutality in solidarity with the NBA, the WNBA and other sports leagues. In the first interview, Hansen made several disparaging remarks about the club, and mentioned the boycott had "taken the wind out of my sails" to invest further in the club.
He later attempted to apologize for and clarify his comments, but several current and former employees — including former general manager Craig Waibel, one-time head scout and RSL original Andy Williams, current center back Nedum Onuoha, and Utah Royals FC rookie Tziarra King (the latter three are all Black), among others — had already strongly condemned his remarks.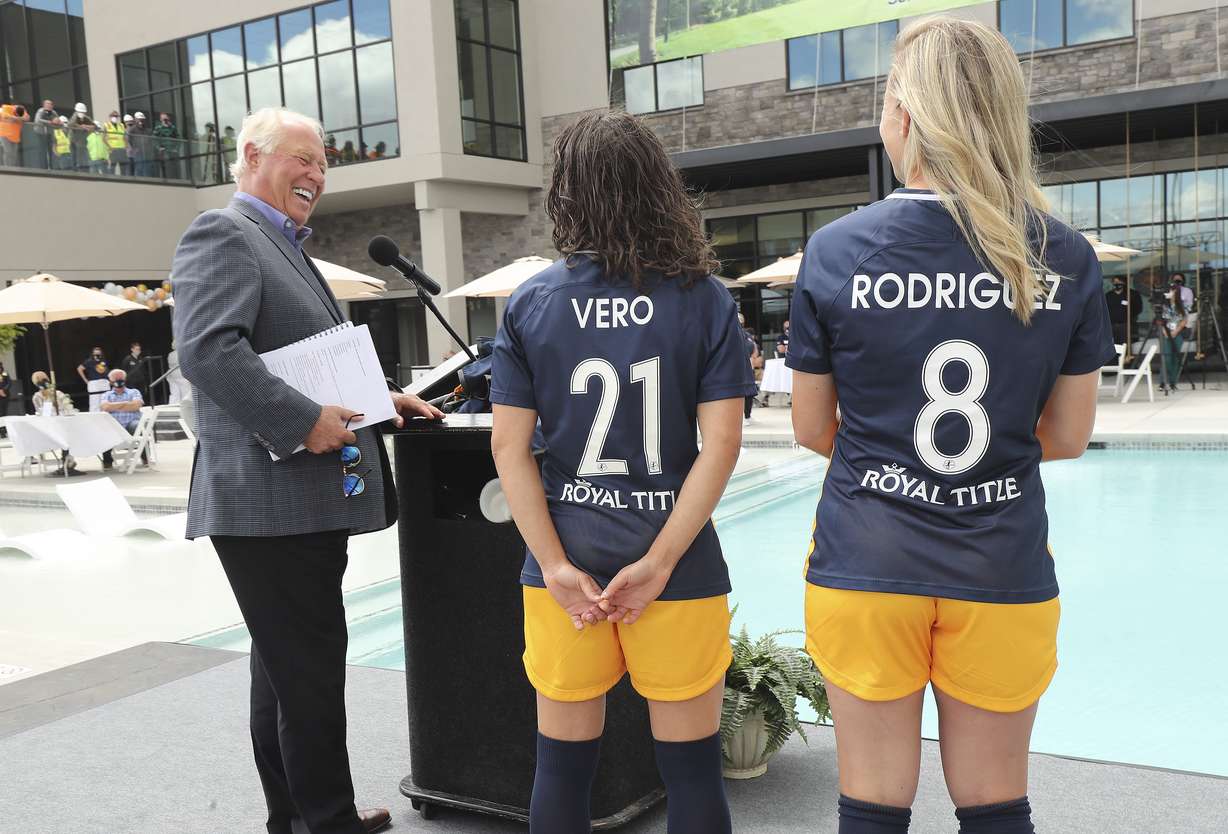 Following MLS's announcement, Hansen, who built a billion-dollar empire in real estate and construction, released a separate letter addressed "to the RSL community" shortly after the league's announcement.
"I recognize that at times I have spoken too quickly, without pausing to consider the feelings or good intentions of others," he said. "This is not acceptable and I assume full responsibility of allowing my words to travel unfiltered as to their significance and impact.
"I believe that communities are strengthened by diversity. I am truly sorry for offending and being insensitive to the plight of others. I seek to do better and commit to supporting and improving diversity and inclusion in my own community going forward.
"After deep consideration and soul-searching, my wife Julie and I agree that the best way forward for the Real Salt Lake family is to assume new ownership and a refreshed vision. We are fully invested in supporting the transition to new ownership and will work diligently to ensure that the club stays within our community. We will support the organization and its employees in moving quickly so as to minimally disrupt this season and allow new ownership adequate time to plan for the 2021 season.
"Real Salt Lake has our full support. We have been blessed with loving friendships that are expressed daily. These will be sorely missed. We love our community and our family and sincerely hope for the best outcomes for each. Know that our hearts will always bleed Claret and Cobalt."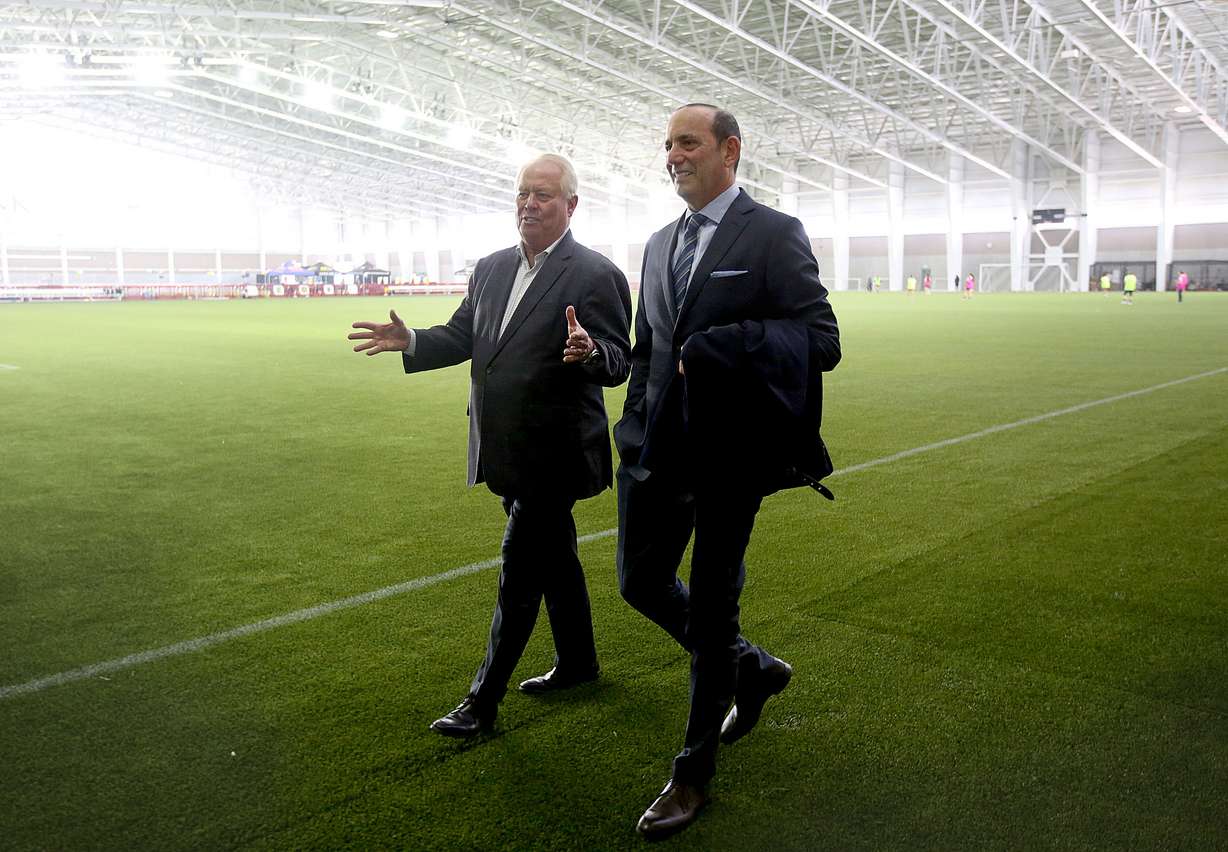 Many RSL fans believe the dramatic turn that led to Hansen announcing his intent to sell the team was a long time coming even before last Wednesday's scheduled match.
"Nothing would be different if he hadn't gone on the radio (Thursday)," RSL fan Kyle Sipple told KSL TV. "I'm surprised in the way it happened, but not that it did happen.
"This has been a long time brewing."
Added local podcast host Jake Simons: "I didn't wake up thinking today is the day that we get the announcement."
Diehard fan Josh Clark feels the franchise is well-anchored to Utah and the local soccer community, though.
"I think they really do have enough under it, between the stadium, the history; the fan base is really good," Clark told KSL TV. "It has just been underserved.
"You have the academy, the Royals, the Monarchs. There is so much there."
Real Salt Lake was valued at $235 million, according to a Forbes valuation of Major League Soccer franchises in November 2019. That included a $2 million net operating revenue, which made it one of just seven teams in the then 24-team league that operated in the black.
The sale of Utah Soccer Holdings would also presumably include assets around the club, including an $84 million training facility, academy, high school and stadium for the Monarchs in Herriman. The value of the academy was recently dropped as shown in a reassessment by Salt Lake County in January, revealing a slide of close to $19 million on the property, from $69 million to just over $50 million.
RSL rallied for a 4-4 draw Saturday night at Portland Timbers FC. The club flew home to Salt Lake City on Sunday morning in preparation to host Seattle Sounders FC on Wednesday night.
Real Salt Lake coaches and players answered only "questions about the match" when talking to media Saturday. The club said there will be media availability Monday to talk about issues that aren't related to soccer.
Contributing: Garna Mejia, KSL TV
×
Related links
Most recent Real Salt Lake stories