Estimated read time: 11-12 minutes
This archived news story is available only for your personal, non-commercial use. Information in the story may be outdated or superseded by additional information. Reading or replaying the story in its archived form does not constitute a republication of the story.
SANDY — After two leagues launched investigations into controversial comments, Real Salt Lake owner Dell Loy Hansen announced Sunday morning that he was preparing to sell the club, along with Utah Royals FC of the NWSL and Real Monarchs SLC of the USL.
While the three clubs that have built up soccer along the Wasatch Front will see a shift in ownership, Hansen leaves behind a complicated history in his seven years at the helm of Utah's professional soccer empire.
"After deep consideration and soul-searching, my wife Julie and I agree that the best way forward for the Real Salt Lake family is to assume new ownership and a refreshed vision," Hansen said in an open letter to RSL fans Sunday morning. "We are fully invested in supporting the transition to new ownership and will work diligently to ensure that the club stays within our community. We will support the organization and its employees in moving quickly so as to minimally disrupt this season and allow new ownership adequate time to plan for the 2021 season."
While Hansen should be remembered for the body of his work with local soccer, the circumstances surrounding his exit can't be ignored, either.
After RSL players joined with Los Angeles FC and the rest of MLS in a boycott of Wednesday's matches in support of police reform and racial equality (a move that was publicly supported by the organization and Major League Soccer), Hansen appeared on one of his radio stations with RSL chief business officer Andy Carroll to criticize the decision. During the interview with X96, Hansen — whose candor with the press was simultaneously refreshing and occasionally cringe-inducing — apologized to fans who were upset at the match's postponement and criticized the players' decision to sit out.
"It's like someone stabbed you and then you're trying to figure out a way to pull the knife out and move forward. That's what it feels like," Hansen told X96 show 'Radio From Hell.' "The disrespect was profound to me, personally."
Related Story
He also said the club would likely no longer allow fans at any of its home matches during the COVID-19 pandemic, and said he may have to furlough and lay off employees by Monday.
In a later interview with ESPN 700 — another station owned by Hansen under the Broadway Media umbrella — Hansen walked back many of his earlier comments, and apologized, calling his candid remarks earlier in the morning "poetic."
RSL has since sent marketing emails to fans and season ticket holders to sell tickets for Wednesdays' match against Seattle Sounders FC. The club can allow up to 5,000 fans at Rio Tinto Stadium under guidelines approved by the Salt Lake County health department.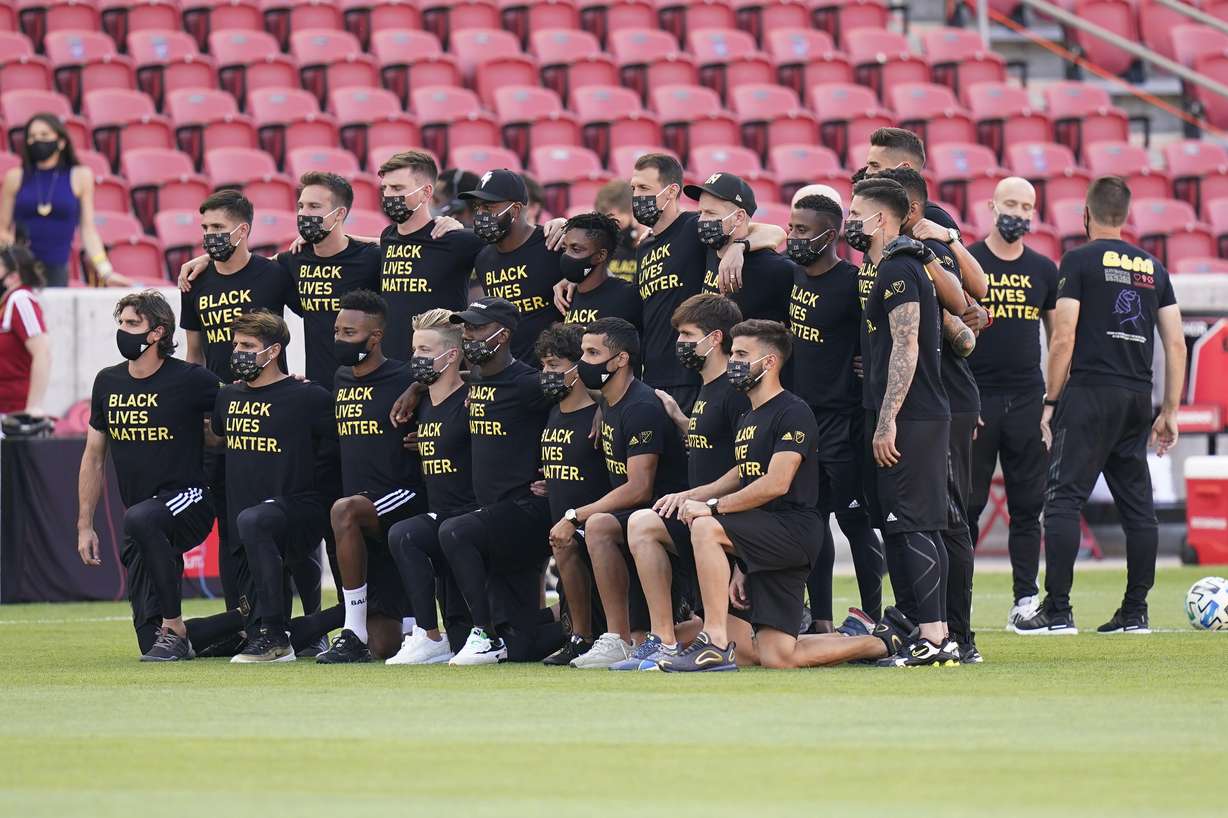 Still, the damage was done. The road that led to Hansen's announcement of his intent to sell three clubs Sunday morning didn't begin Wednesday night or during Thursday's tour of radio interviews. It was an accumulation of moments, many of which remained behind closed doors until a number of players and staff members — both current and former — revealed them in the aftermath of Wednesday and Thursday's whirlwind of events.
Current and former players and staff members began to speak out against Hansen, citing several incidents of racially charged language at company events, games, parties and so forth. RSL center back Nedum Onuoha and Utah Royals FC rookie Tziarra King, who are both Black, were among the most outspoken in each locker room, though both received support from teammates. Former RSL general manager Craig Waibel, who mutually agreed to part ways with the organization after text messages came to light during former coach Mike Petke's now-settled lawsuit against the club, shared stories with The Athletic of racially insensitive comments made by Hansen, as did former defender Aaron Maund and Andy Williams, an RSL original player who later worked on both the coaching staff and front office and was RSL's head scout before being furloughed in April.
"That's just how he is," Williams told The Athletic. He then used strong language in calling him a "racist." "I've been in situations where it's like (former LA Clippers owner) Donald Sterling. He says something, and it's like, 'Oh my ... what did he just say?' It's Donald Sterling part two. It's just unbelievable. It's crazy how he doesn't see that the stuff that he says affects people."
After those allegations, many others spoke out against Hansen's reported behavior, including LAFC coach Bob Bradley — one of the more high-profile coaches in MLS and a former U.S. men's national team head coach.
Hansen bought into Real Salt Lake as a minority investor in 2009, during an era in franchise history that has yet to be matched, including an MLS Cup title and run to the CONCACAF Champions League final in subsequent years. He assumed full control of the organization in 2013, buying out former owner Dave Checketts. Hansen had a net worth that exceeded $1 billion at the time; in the years since, Hansen's roughly 40 business ventures are believed to be worth more than $4 billion.
In seven years, Hansen has improved the RSL franchise, tripling the number of professional teams; building a 5,000-seat stadium in Herriman attached to the club's Real Academy, training facility, and RSL Academy High School; and bringing a professional women's soccer franchise to the Salt Lake Valley.
Hansen said he has put in north of $84 million in building the facility, though a reassessment of the value conducted by Salt Lake County in January values the property at just over $50 million — a drop of $18,791,980, or 27%, according to the county.
He installed various improvements at Rio Tinto Stadium, including an increased emphasis on premium seating and luxury accommodations and the 4,200-square foot video board that currently sits in the south end of the stadium.
With no experience in soccer or sports ownership when he bought into the club, there's little doubt that Hansen improved the value of the franchise. He launched Real Monarchs SLC, a developmental side that currently competes in the second-division USL Championship, as a feeder program and minor-league affiliate to the first team, in 2014. After being rebuffed in attempting to build a stadium for the Monarchs in the Fairpark area of downtown Salt Lake City as well as in West Valley City near the current site of the Maverik Center, Hansen settled on Herriman and installed what would become known as Zions Bank Stadium.
In addition to being the home field for the Monarchs, the artificial-surface stadium has brought in increased revenue streams, and served as a host for local high school football games in the past, as well as the Utah Warriors rugby franchise, Salt Lake Community College men's and women's soccer, and professional tournaments in women's soccer and lacrosse during the past summer.
Indeed, when the NWSL went on hiatus due to the novel coronavirus pandemic, Hansen worked in conjunction with Utah Gov. Gary Herbert, Utah Sports Commission CEO Jeff Robbins, Salt Lake County mayor Jenny Wilson and others to create a "bubble" environment around the RSL Academy campus — and the NWSL Challenge Cup was born.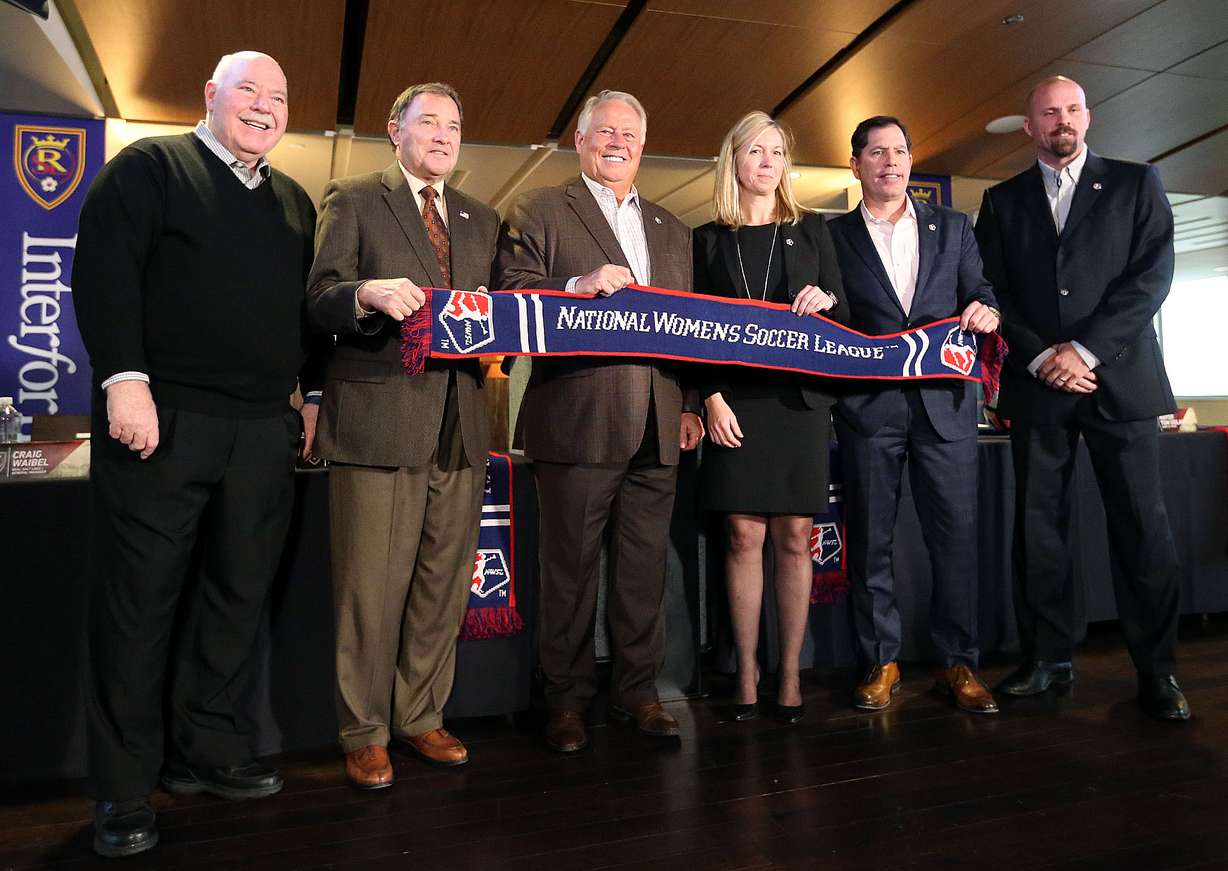 Speaking of the NWSL, Hansen's vision sparked the birth of Utah Royals FC. After FC Kansas City folded in 2017, the NWSL transferred the contracts of the defunct club's roster and sent them to Hansen's new franchise in Utah that became the Royals.
Hansen told KSL.com during the club's initial expansion announcement that he dreamed of building a women's version of FC Barcelona in the United States, or a club as recognizable and successful as Lionel Messi's franchise in the Catalan region of Spain.
"It's been a dream of mine for seven years," said Hansen, a father of six daughters from his first marriage. "When I got to RSL … I was much more versed in women's soccer than the men's game. It always felt like we needed fairness. We needed to make sure that we got a pro franchise here in Utah, and we moved very quickly."
In an era that also included the cessation of the historic Boston Breakers franchise, Hansen's investment in the league helped the NWSL re-stabilize and ushered in a new era of ownership for the league. Racing Louisville will become the NWSL's 10th franchise in 2021, and a club currently known as Angel City FC in Los Angeles plans to begin play by 2022, as well. No club has folded since Kansas City and Boston were dissolved in 2017.
"Mr. Hansen's contributions to the league's growth and the continued development of soccer are notable, but we agree that the decision is the right one for the future of the Royals," NWSL commissioner Lisa Baird said in a statement Sunday confirming Hansen's intent to sell the Royals. "We look forward to supporting the Royals players and staff and will assist the ownership transition in every way possible."
In addition to launching two professional teams, Hansen set about improving the RSL-Arizona Academy, eventually moving operations for the developmental squad to Herriman. That's when current RSL coach Freddy Juarez earned his start, and the pattern of promoting players, coaches and front-office staff members from within was established under Hansen's regime.
While Hansen's seven-year tenure was marked by success off the field, his Real Salt Lake (and other teams) haven't reached the same heights achieved during the early days of his minority ownership.
Utah Royals FC has never made the playoffs in three seasons (including 2020, which was curtailed by the pandemic), and Real Monarchs never made it past the conference quarterfinals prior to lifting the USL Cup title in 2019.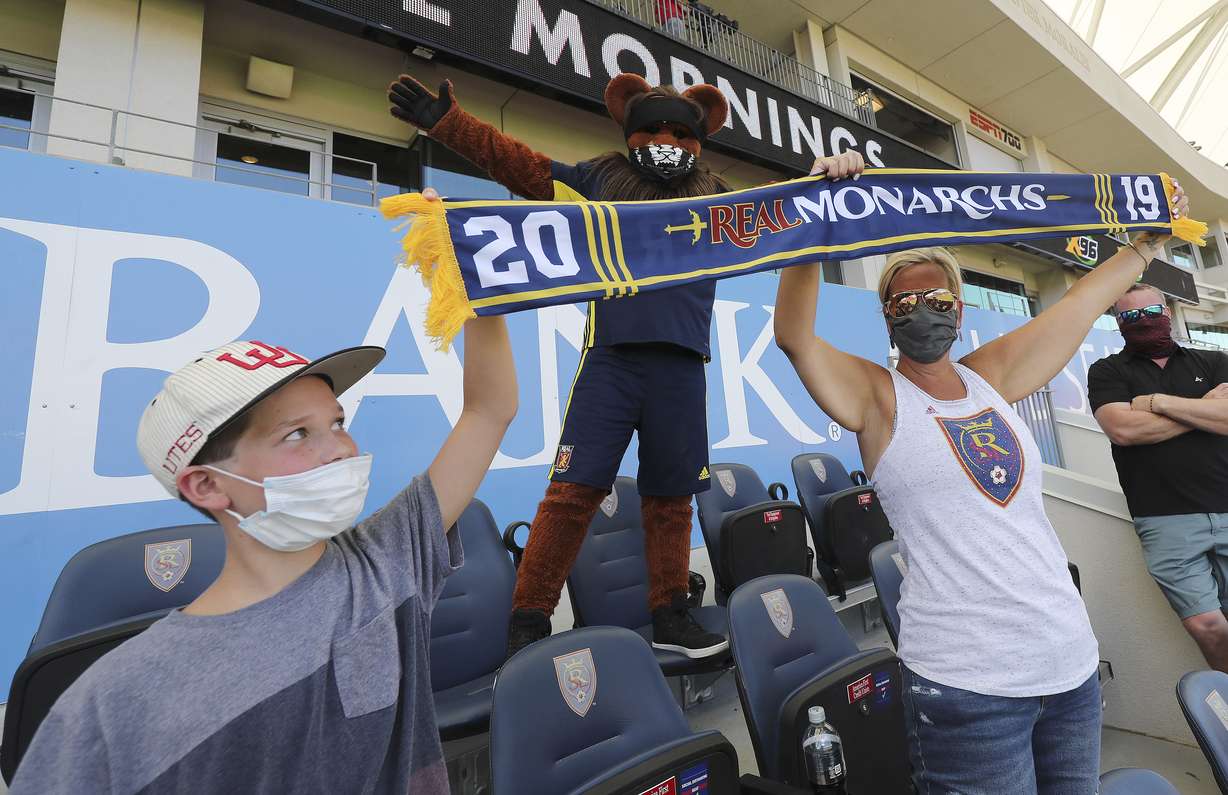 Since assuming full ownership of Real Salt Lake, Hansen's first-team side has made just one MLS Cup final appearance in 2013 — a penalty shootout loss to Sporting Kansas City — and has not made it past the Western Conference semifinals since 2014, including non-playoff squads in 2015 and 2017.
In that same span, the Monarchs have had seven distinct coaching tenures, with current head coach Jamison Olave serving in an interim capacity twice. After Juarez was promoted to the first team in 2016, each of the Monarchs coaches of Mike Petke, Mark Briggs and Martin Vasquez lasted less than two seasons each in charge of the developmental side.
Ditto for the first team and front-office personnel.
In seven years since assuming full ownership, Hansen has replaced the general manager twice, and head coach four times (including a two-game stint for interim coach Daryl Shore in 2017).
From Jason Kreis to Jeff Cassar to Shore to Petke to Juarez, RSL has hardly been a paragon of stability in the past seven years. Hansen's latest hire as general manager came Aug. 11, 2019, when one-time communications intern Elliot Fall replaced Waibel after moving up the ranks, including working in soccer operations and as assistant general manager and caretaker of the Monarchs.
"It's a club that's been close to my heart for a long time. It's the only career I've ever had. I've been here since 2007, and have worked with a lot of special people," said Fall, a Salt Lake City native and University of Utah graduate. "I'm proud to represent my club, my community … and put some more trophies into that trophy cabinet up here."
Hansen treated RSL and the rest of his Utah Soccer portfolio like many of his other businesses, raising the value of the MLS franchise to an estimated $235 million by Forbes in November 2019. The club is one of just seven clubs in the league that ran a net positive operating revenue last year, according to the financial publication, and had an overall valuation roughly comparable to significantly larger markets in New England, Philadelphia and Dallas.
But while he may have improved the value of the franchise, many fans question whether the real estate magnate raised the value of the team, leading to an influx of complaints under the #DLHOUT hashtag that began trending in Utah on social media since Thursday.
With Hansen stepping aside, the club will have a chance for a refresh, a brand-new owner (likely outside the current administration) for the first time since Checketts was awarded an MLS expansion team for his hometown in 2004, in exchange for a $10 million expansion fee. One of the most recent expansion teams, recently named Charlotte FC, bought into the league for a fee between $300 million and $325 million.
Whoever inherits the RSL umbrella will gain a strong franchise, a passionate fan base and a team that has grown accustomed to winning after woeful expansion seasons for its first three years.
But will they make it better than Hansen? That's the multimillion (or billion) dollar question.
×
Photos
Related links
Most recent Real Salt Lake stories