Estimated read time: 5-6 minutes
This archived news story is available only for your personal, non-commercial use. Information in the story may be outdated or superseded by additional information. Reading or replaying the story in its archived form does not constitute a republication of the story.
SANDY — Could Real Salt Lake have a potential buyer in the works?
One well-sourced report says maybe. But it's not who most people on the Wasatch Front think.
Roughly a dozen investors have been approved by Major League Soccer to pursue interest in acquiring Utah Soccer, which includes Real Salt Lake and Real Monarchs, including Philadelphia 76ers co-owner David Blitzer, according to sports business news hub Sportico.
Blitzer, 51, is the current co-managing partner and minority owner of the NHL's New Jersey Devils, NBA's 76ers, Crystal Palace FC of England's Premier League, and a handful of other sports and entertainment franchises around the world, including in Germany, Belgium, Triple-A baseball and esports. Blitzer's interest in RSL is not connected with Harris Blitzer Sports & Entertainment, the investment company who runs it, according to Sportico.
He's not the only one, according to one of the nation's top sports business media outlets. But most notable may be a name that is absent from the list: Utah Jazz owner Ryan Smith.
According to Sportico, Smith, the billionaire co-founder of Provo-based Qualtrics, has not spoken with MLS "in a handful of months" about Real Salt Lake and is not currently in any active discussions to acquire the team. Obviously, things in sports business can move fast. But the long-rumored local buyer of Utah's top-division soccer club appears to at least have stepped away.
The Jazz didn't respond to Sportico's request for comment. KSL.com attempted to reach Smith for comment, but was unsuccessful.
Smith, who along with his wife Ashley maintains majority ownership of the Jazz, was recently joined by a handful of other owners, including 13-time NBA All-Star Dwyane Wade and Australian tech entrepreneur Mike Cannon-Brooks, who has an estimated net worth of $16.93 billion.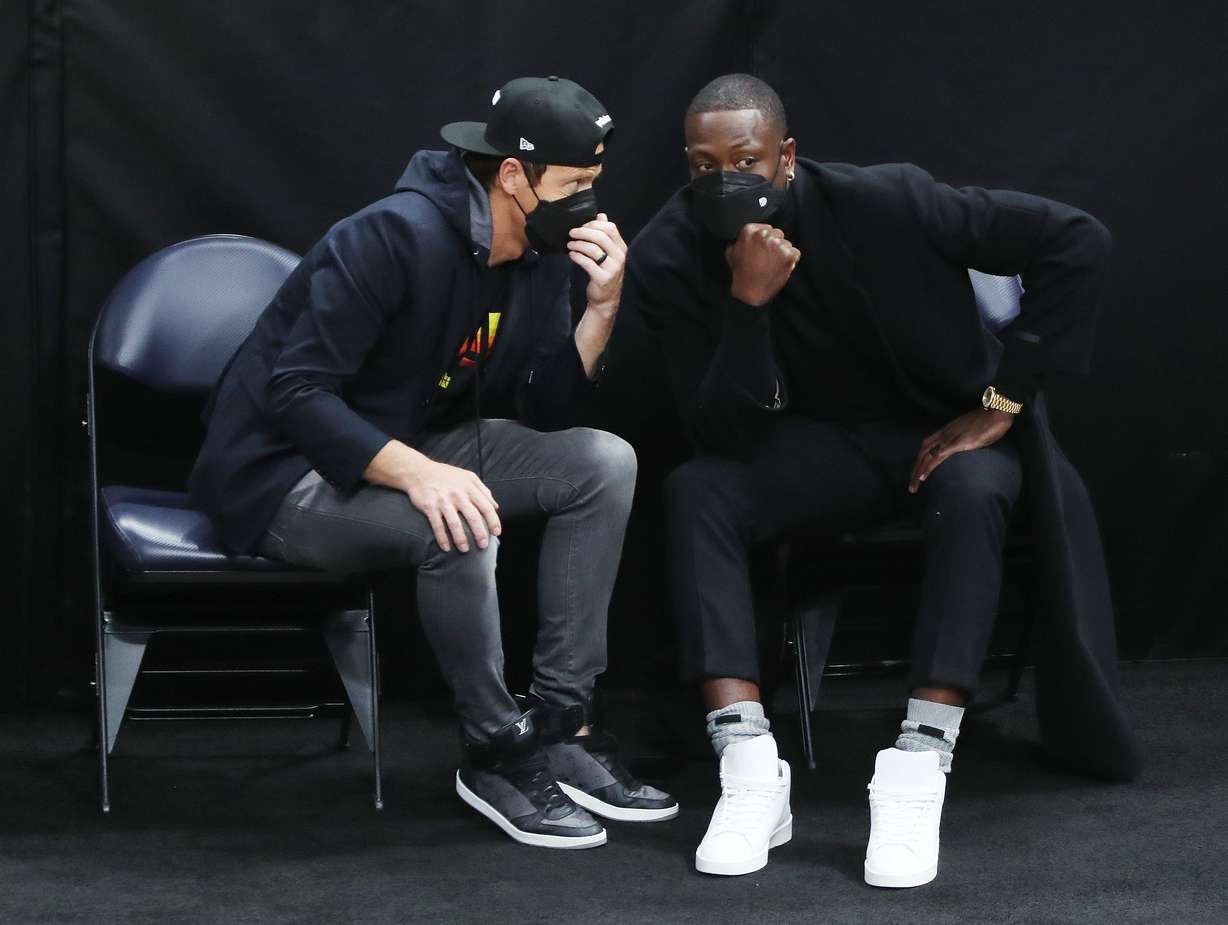 Real Salt Lake was put up for sale last fall by previous owner Dell Loy Hansen after he apologized for racially insensitive remarks he made about the social justice movement and subsequent revelations of a toxic work environment under former chief business officer Andy Carroll. Major League Soccer acquired the sales process in January, which is being run under the auspices of Inner Circle Sports, while RSL interim president John Kimball reports directly to commissioner Don Garber on club affairs.
Garber, for his part, was "optimistic" that a sale of the team would come soon — possibly by the end of the year, if not earlier — when he spoke with reporters in the days prior to the 2021 season.
"Great market, great brand, two terrific facilities in the training ground and Rio Tinto," Garber said. "I'm very optimistic at what will come to fruition, hopefully by the end of the year, in Salt Lake."
Real Salt Lake has declined specific comment when reached about the potential sale of the franchise previously. But Kimball agreed with Garber in a recent interview with the team's internal media that the club is unlikely to relocate from the Beehive State.
"The league is working very hard, and the one thing that really excites me is that they're focused and dedicated to keeping this team in Utah," Kimball said. "We do have momentum and opportunity and that's about as much as I can talk about it. But the positive thing is there are a number of people that are interested in this team and are excited about our club and what this does for the state of Utah.
"With Utah being one of the top economies in the country, with everything that's happening that's so positive in the state of Utah, this is a crown jewel and to have the opportunity to own this team. I think people see the long-term vision and the opportunity that exists to be a part of it."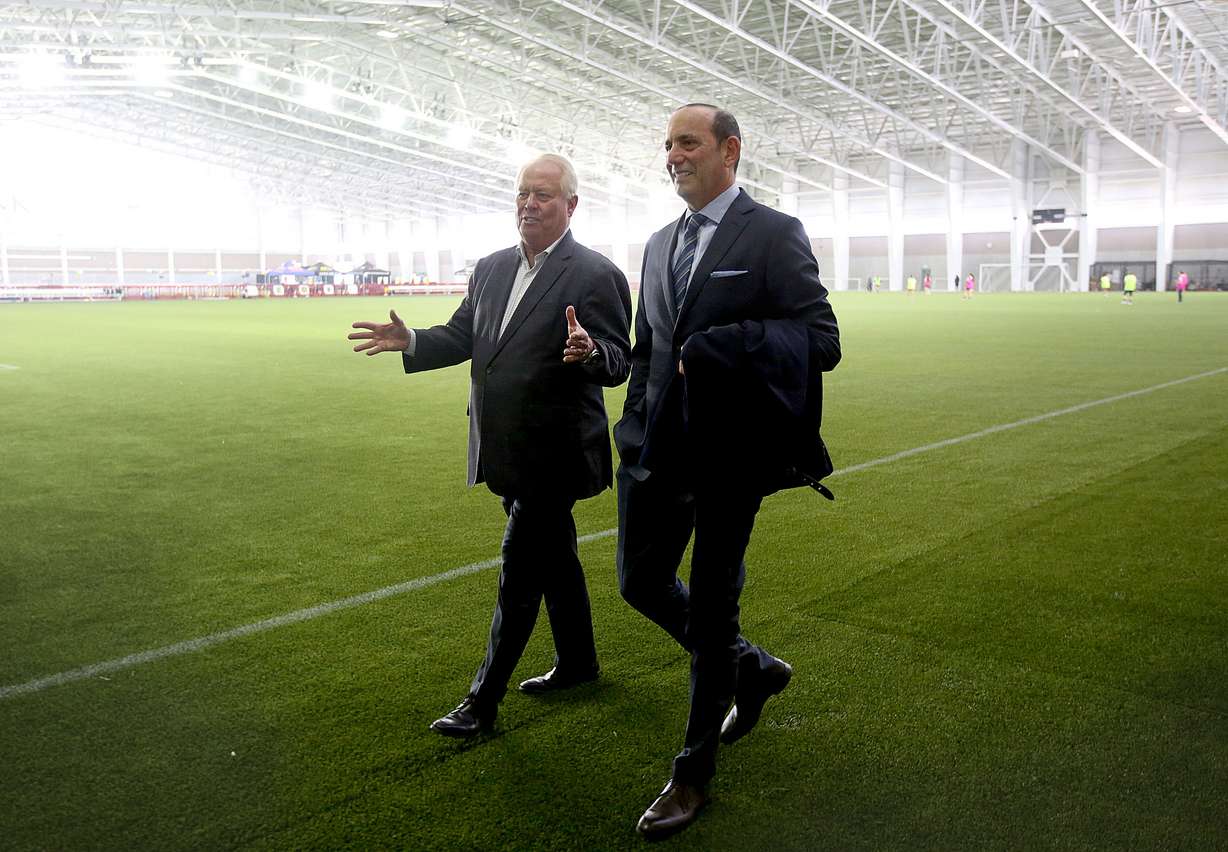 Garber has even gone so far as to say that there were "no plans whatsoever" of the league to move RSL away from Salt Lake City, like the National Women's Soccer League had done this offseason in relocating Utah Royals FC to a new ownership group in Kansas City. Real Salt Lake retains the right to restore the organization, including Royals trademark and branding, no earlier than 2023 — if the new owner is so inclined.
The new owner could look to the recent sale of fellow MLS club Orlando City SC, which is in the process of transferring ownership from Flavio Augusto da Silva to the Wilf family that owns the NFL's Minnesota Vikings, according to the Orlando Sentinel. That process, which is in an exclusive negotiating window through early July, must still be approved by MLS's board of governors. Among the stipulations of the sale will likely be that the Wilf family divulges itself of a minority ownership stake in recent expansion side Nashville SC, according to league bylaws.
That sale was previously valued between $400 and $450 million, according to Sportico, and would include the MLS club, the Orlando Pride of the NWSL, the Orlando City academy system, and 25,500-seat Exploria Stadium. It is believed, then, based on the similarities of the assets under da Silva's ownership in Orlando and what Hansen had built in Utah, that the two franchises would likely take a similar fee.
The Houston Dynamo and sister club Houston Dash are also reportedly on the verge of a $400-million sale to New York businessman Ted Segal, according to The Athletic and local station Fox 26 Houston. Segal would acquire the majority stake currently owned by Gabriel Brener, with other owners including former boxing legend Oscar de la Hoya and Rockets star James Harden retaining their stakes, as well.
For more valuations, Carolina Panthers owner David Tepper recently recently paid a reported $325 million for the expansion rights to Charlotte FC, which will become the league's 30th team in 2022. That's a price worth more than all but 11 clubs in England's Premier League, according to Sportico.
×
Related links
Related stories
Most recent Real Salt Lake stories