Estimated read time: 5-6 minutes
SALT LAKE CITY — When Soren and Johnna Edsberg opened the Hope Gallery and Museum of Fine Art in 2007, they wanted to share their lifetime appreciation for art with a wider audience.
Their collection of art — a mixture of collected and created pieces — tended to focus on pieces that could inspire and uplift the person viewing it, said Camilla Fowler, one of their daughters and owner of Mill Art Consulting.
"It was intended to bring hope — hence the name Hope Gallery — into the daily lives of all of us, families here in Utah," she said. "(He wanted) his own kids and other people's kids to grow up with incredible art in their homes and to gain an appreciation for the traditional style of painting ... and to be surrounded by beauty and inspiration in their daily lives."
The couple died this year, Johnna on June 29 and Soren on Sept. 25. They were 74 and 75, respectively.
In the wake of their passings, their surviving family wants to keep their parents' legacy alive, even as the Hope Gallery's Main Street location closes for good to make way for a new downtown restaurant.
A life in art
Soren Edsberg was born in Copenhagen, Denmark, in October of 1945. His father, Knud, was a well-known artist in the country and Soren Edsberg absorbed that same love and passion for art. His own art career allowed him to travel the world — the United States, Japan, Australia and throughout Europe — as an exhibiting artist during the 1970s and 1980s.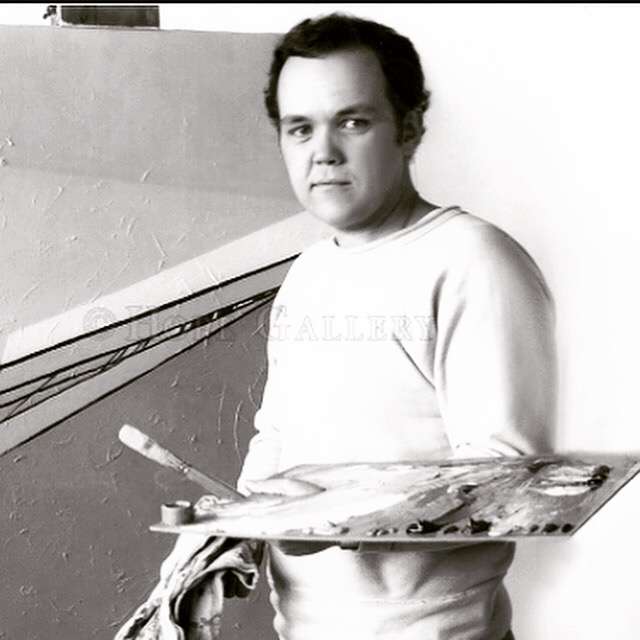 Faith and family also factored into his life. He was baptized into The Church of Jesus Christ of Latter-day Saints; his family wrote in his obituary that he then met Johnna afterward. She was an artist in her own right, attending The Royal Danish Academy of Music at the time the two met. They would go on to have seven children together during a 55-year marriage, leaving behind 15 grandchildren, as well.
"Family was the most important thing to them," Fowler said.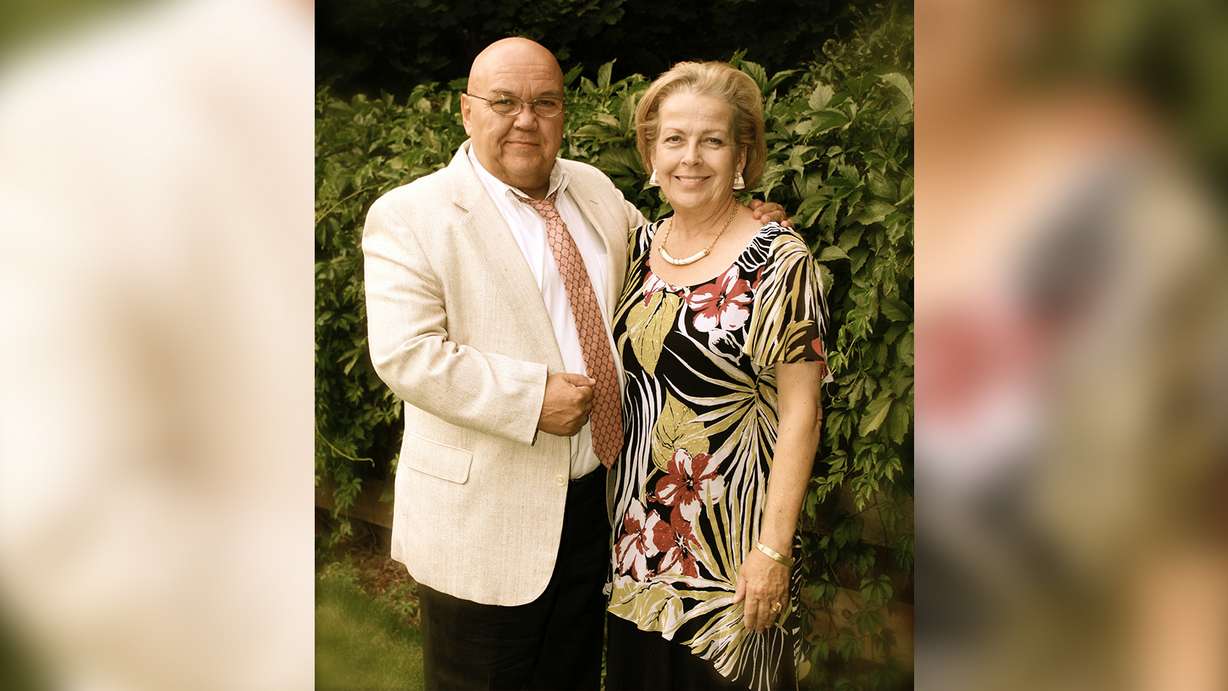 Still, art played a prominent role in their lives. They began what was to become the Hope Gallery together over 50 years ago, well before a business location existed on Salt Lake City's Main Street. Their collection of art came with them when they decided to emigrate to the United States with their seven children in 1987.
They chose Utah specifically because they had previously visited and "fell in love" with the Beehive State, Fowler said.
Soren Edsberg took a job as an adjunct professor of art at Brigham Young University, and also produced videos for a company. His family wrote that the BYU job helped him acquire, share and teach art so that others could also appreciate and admire art as he did. Johnna Edsberg stayed at home with the children and also added to the gallery, according to Fowler.
They'd showcase the collection in various Utah places from time to time.
Opening a 'hidden treasure'
After over a decade in Utah, Soren Edsberg became inspired by the idea of opening a more permanent location for the collection of art he and his wife owned. They purchased the historic Tracy Loan and Trust Company Building, a building that has stood at 151 S. Main since 1916, where they opened the Gallery and Museum of Fine Art in 2007. In addition to providing hope, the gallery housed the largest collection of Scandinavian art in the United States.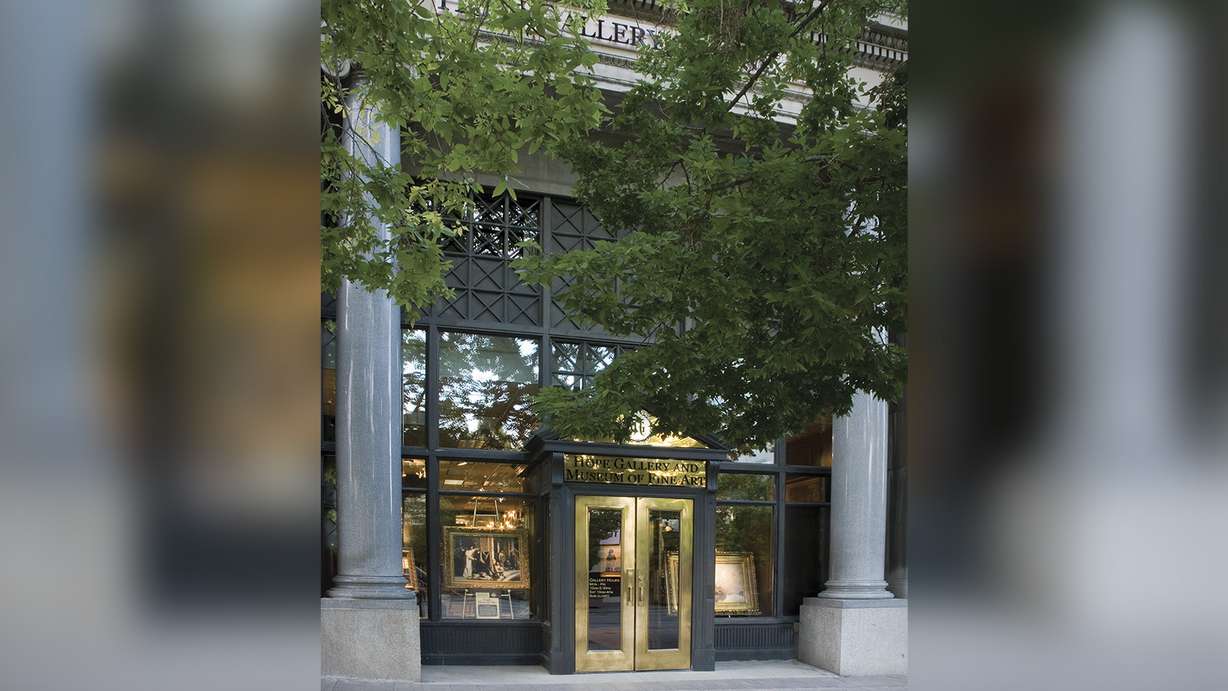 "The gallery has been a prominent cultural fixture on Main Street for almost 15 years, and it was a hidden treasure for Utah, and definitely Salt Lake City, for sure," Fowler said.
Soren Edsberg, with his Danish ties, also played an instrumental role in bringing the work of Carl Bloch, a 19th-century Danish artist, to be featured in Utah. Bloch's work first arrived in a special exhibit at BYU's Museum of Art in 2010.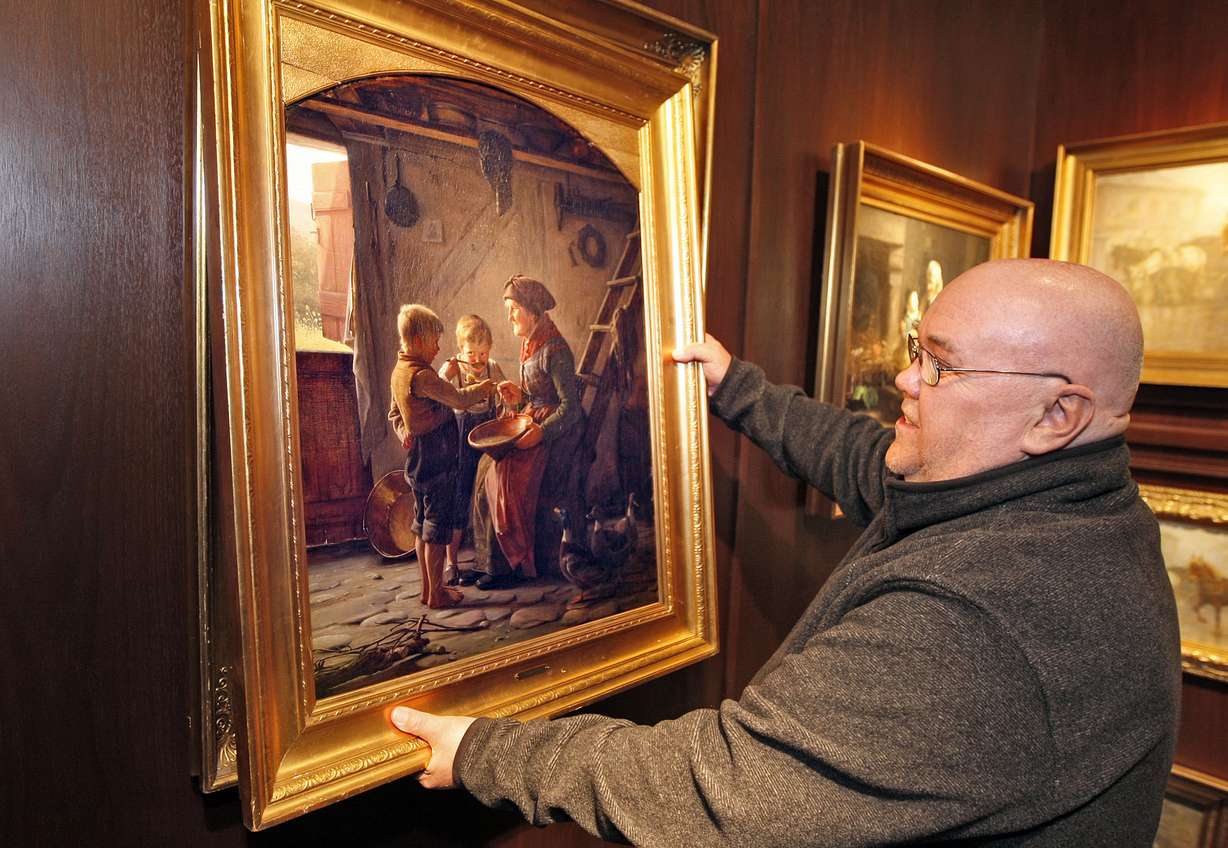 When Bloch's artwork returned to Utah three years later, Soren Edsberg told the Deseret News that he remembered first seeing Bloch's work as a child when his father took him to the Frederiksborg Castle in Denmark.
"I saw all these beautiful religious paintings and thought, 'Hey, that belongs to the world,'" Edsberg told the newspaper at the time. "His work is too magnificent for us to forget."
Leaving a lasting legacy
The Edsbergs had talked about selling the gallery in the years before they died, Fowler said. In fact, one of the last things Soren Edsberg did before he died in September was to complete the sale of the building to Pago Restaurant Group, a Utah, family-owned company that owns a half-dozen local restaurants. The space is set to be the site of a future restaurant, according to the family.
In a statement released Friday, the family wrote they "could not be more pleased" for the site's future.
The future of the gallery, though, is still to be determined. The collection of artwork is currently held in the family's estate.
Fowler said her father had told her he wanted the collection to remain in Utah for generations to come, hoping that it might be swooped up by a local art nonprofit or organization that could keep it in the state. The family, she added, is still in the process of searching for the "best option" that could honor the legacy of their parents and their business.
While that will eventually get sorted out, the family says they are proud of the role their parents played in Utah's art scene.
"One of the most important things is the great contribution that Soren and Johnna made to the state of Utah was this unmatched and beautiful collection of art," Fowler said. "They worked hard to leave as a lasting legacy for Utahns for generations to come."
×
Photos