Estimated read time: 3-4 minutes
This archived news story is available only for your personal, non-commercial use. Information in the story may be outdated or superseded by additional information. Reading or replaying the story in its archived form does not constitute a republication of the story.
Editor's note: This is part of a series at KSL.com featuring some of Utah's coolest cars. If you own a customized vehicle — from sports cars to semitrucks — email jormond@ksl.com with a photo of the vehicle and a brief description for consideration.
WEST JORDAN — Doug Beckstead and his son Jesse were in the market for a unique old car they could fix up together.
As Doug was browsing in the Non-Running Cars category on KSL Classifieds, he spotted a 1976 Chevrolet Vega wagon and summoned Jesse to take a look. Jesse started laughing, saying "I've been looking at the same car, dad."
The two drove from their West Jordan home to Far West, Weber County, where the owner drove it out of the garage. They were shocked to see that it was running.
The owner of the primer-black Vega told them to take it out for a ride, put some gas in it, and tell him what they thought. While filling the tank, some guys tried to buy it from the Becksteads. They figured they'd better act fast, so they went back to the owner, who accepted their $800 offer. That was 2014.
Jesse was doing paint and body work in high school and gave the car his first paint job. It's not Concours quality, but Doug said what's important is that his son did it.
Doug's wife restored the upholstery, and the family, including Jesse's brother Daniel, helped out. Jesse handled the mechanicals, including using a rare Offenhauser manifold to match a Holley four-barrel carburetor to a 2.3-liter, four-cylinder engine. Doug says power went up and gas mileage went down (they claimed 70hp from the factory).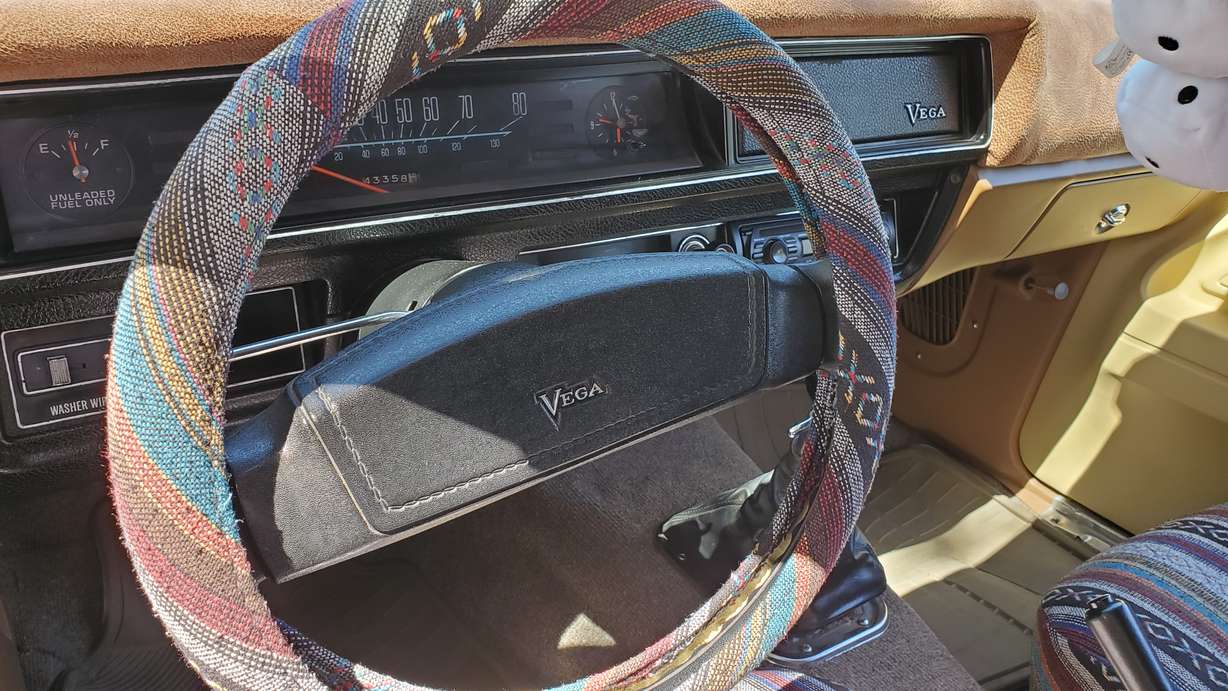 They finished the project in 2017 and began showing the car to great feedback. They won one car show award before they restored it, figuring it was because the car was so unusual. It lives in the garage, getting out for shows or to give Daniel rides.
Chevrolet built the Vega from 1971-1977. It was plagued with problems from top management planning to rushed testing and an aluminum block prone to warping, to recalls and labor disputes during its build, to shipping it vertically on special rail cars. General Motors worked out the bugs as the model years went by, and by 1976 it was much more solid — but the reputation damage had been done and the end was near.
It might be that terrible reputation that makes it so rare and memorable today. It was not a difficult decision to leave one at a junkyard, and Doug said the Vega is the most-swapped engine car in the country — which, if true, is not much of a brag. But both make an original version a rare find.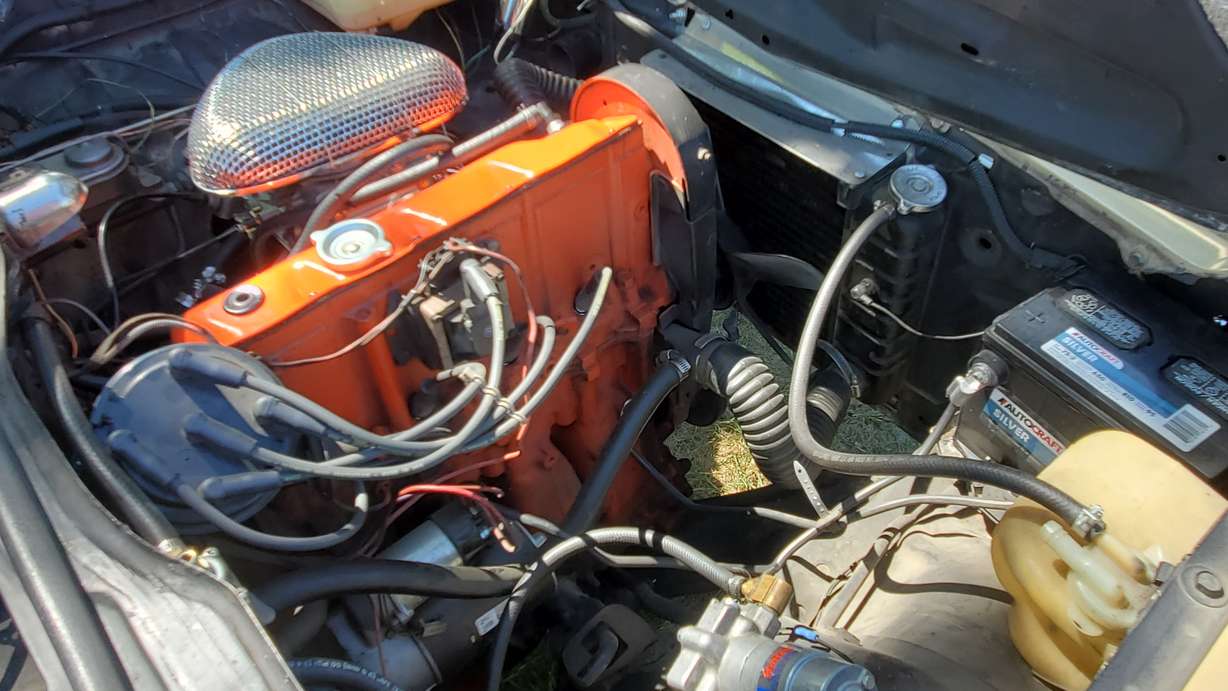 Doug said his '76 has steel sleeves in its aluminum block, an improvement subjected to 60,000 continuous miles of testing in California deserts in 1975.
Nowadays we have forgiven record companies for creating disco music and even feel nostalgic listening to it, and a Vega at a car show makes people smile. Doug said he often hears people say, "Gee, I haven't seen one of these in forever." And a common question he gets, as people assume he trashed the original engine, is, "What do you have in it?" After they hear it has the original 2.3 liter, they are even more impressed.
Doug and sons enjoy going to car shows and rides and driving an original 1970s economy car. The only person not thrilled to see it looking so good has been the guy who sold it to them in 2014.
More Cool Cars:
---
×
Photos
Related stories
Most recent Cool Cars stories