Estimated read time: 3-4 minutes
Editor's note: This is part of a series at KSL.com featuring some of Utah's coolest cars. If you own a customized vehicle — from sports cars to semitrucks — email jormond@ksl.com with a photo of the vehicle and a brief description for consideration.
WEST JORDAN — The Toyota Supra is a car that spans several generations, and this Supra story does too.
Decades ago, when Daniel Dresser was 14, his father bought him a beat-up 1962 Corvair so he could fix it up by the time he turned 16. He did.
Now a father himself, the West Jordan man decided to repeat the gesture for the next generation, asking his 14-year-old son what kind of car he'd like to fix up. Young Devin Dresser gave the usual Mustang and Camaro answers. Daniel had a 1982 Toyota Celica Supra (it was a Celica option package then, not its own car) when in college and steered his son toward one in Monterey, California. They bought it for $1,600 on eBay.
With the owner telling them the car was ready to drive home, father and son got one-way plane tickets to pick it up. They found it needed a battery and the clutch was in bad shape, but they bought a battery and hit the road. A tire went flat on a Sunday on Pacific Coast Highway, getting a basic patch fix. They nursed the ailing clutch over the Sierra Nevada by driving in first and second gear.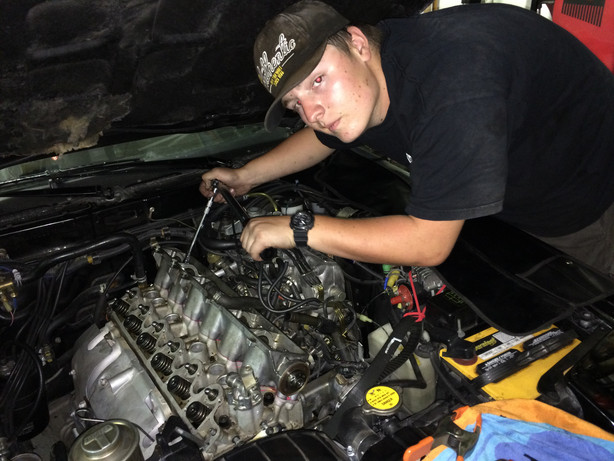 One thing that bonds people more than car trouble is rebuilding a car. The two must be tight now because they rebuilt everything on the car except the differential. Father taught son how cars work as they rebuilt the engine, the transmission, wheel bearings, brakes and the interior (fully stripped to put in Dynamat sound-deadening).
Supras were special Celicas in the early 1980s, and the Dressers' packs extra instrumentation, a cassette stereo that they upgraded, and seats that pump up like a blood pressure cuff so you can customize three chambers to fit your back. Originally cloth, they recovered them in leather.
The project was two years of father-son, shoulder-to-shoulder work. It was ready for the UVU Auto Expo in 2013, but Devin wasn't ready to drive it there, needing his license and some lessons on driving stick. The two went together, coming home with a "Best Sports Car" award.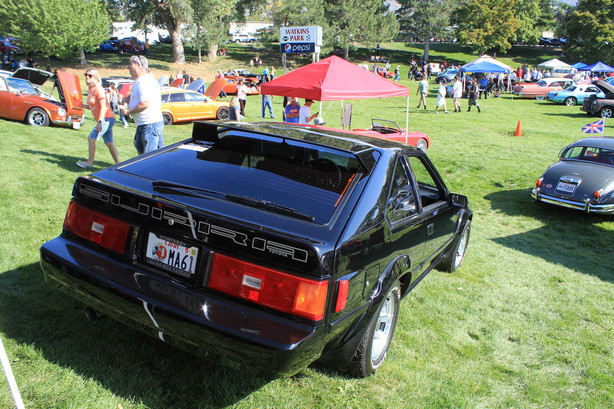 Devin noticed how unique the Supra was among all the Mustangs and Camaros at the show and became a Japanese sports car believer. Its 145 horsepower — not impressive by today's standards — was competitive for its day, plus it added power windows, air conditioning, and other treats.
Devin used his car knowledge to get jobs in automotive tech and is now studying to be a drone pilot at Utah State University. He drove the Supra daily until he bought a 4Runner. Now the Supra just hits the car shows and draws crowds. It has fans in the 50+ age group who remember it from when they were young, and teenagers who grew up with the "Fast and Furious" movies who respect the name and take a look.
The car is registered in both of their names, and Daniel said that when his son graduates and drives the Supra away, he'll get working on a 1985 Celica GTS convertible so they can show their cars together and keep up their should-to-shoulder relationship going.
More Cool Cars:
---
×
Photos
Related Stories