Estimated read time: 1-2 minutes
SALT LAKE CITY — Work is continuing on the massive renovation project at Temple Square in downtown Salt Lake City, The Church of Jesus Christ of Latter-day Saints announced Thursday.
The renovation project started in December 2019 and is expected to continue through 2024. The project will reinforce the temple to make it more resilient in any potential seismic events.
Crews are installing steel pipes in the original foundation of the temple in a process known as "jack and bore." The pipes are filled with reinforced steel, post-tensioning strands and high-strength concrete and are several feet in diameter. So far, five of 92 pipes have been installed in the project, church officials said.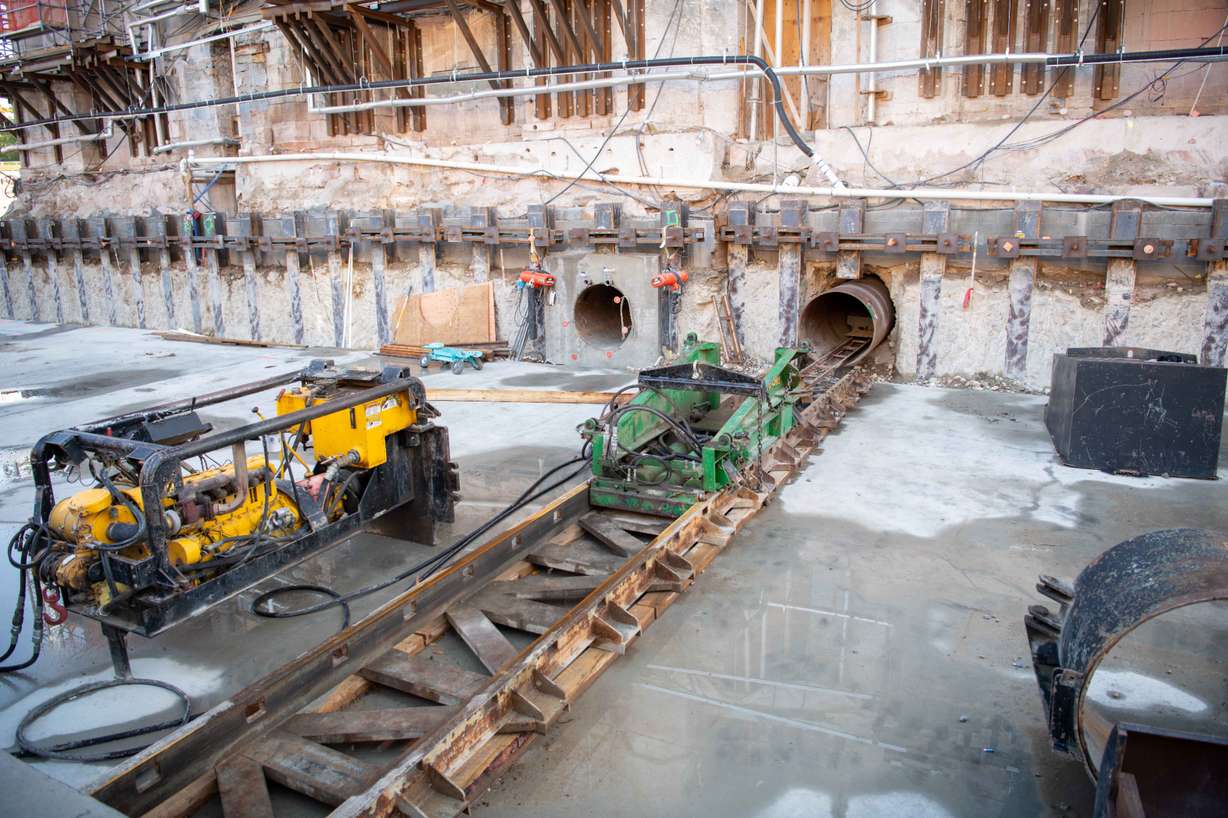 Photos released by the church show the continuing renovation work, which includes updates to the temple stonework and three additional lower levels on the north side of the temple.
The three lower levels will include sealing rooms, two baptistries, administrative offices and changing rooms, as well as a tunnel entrance to the temple from the parking garage at the Conference Center across the street.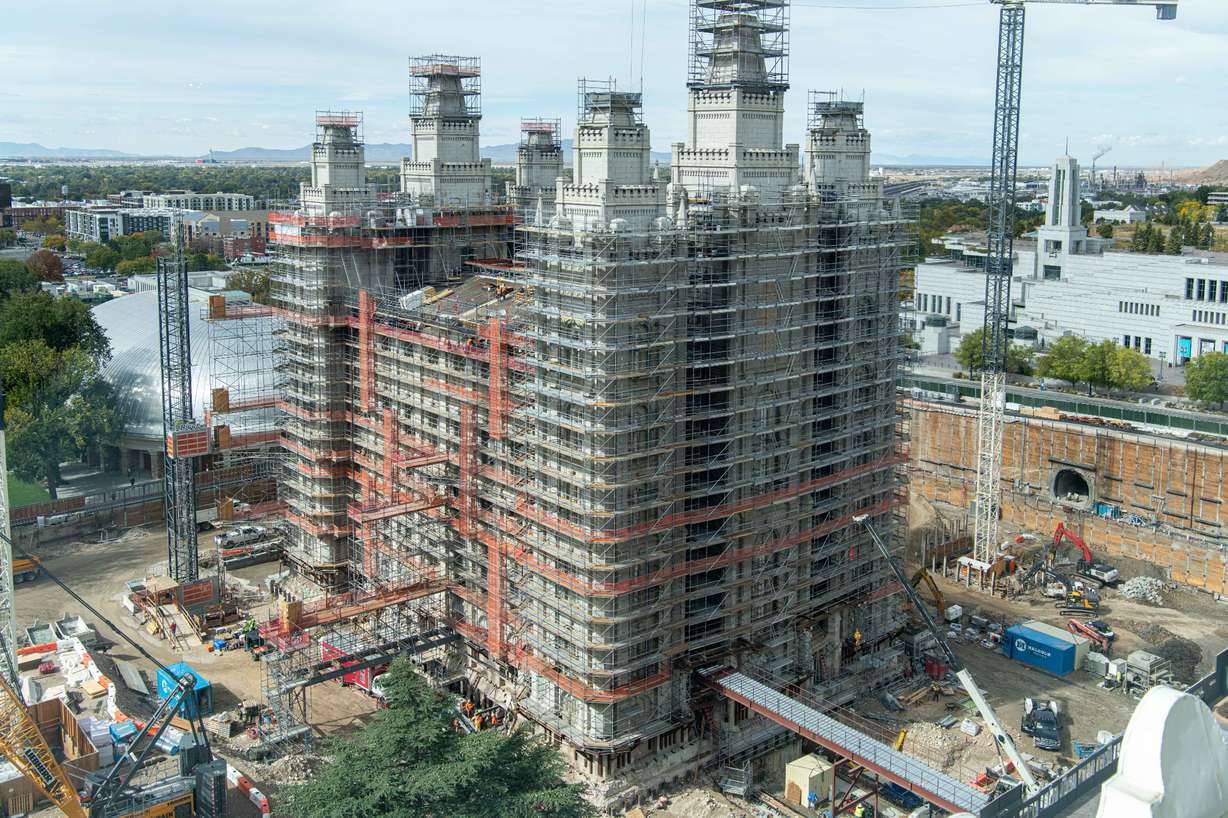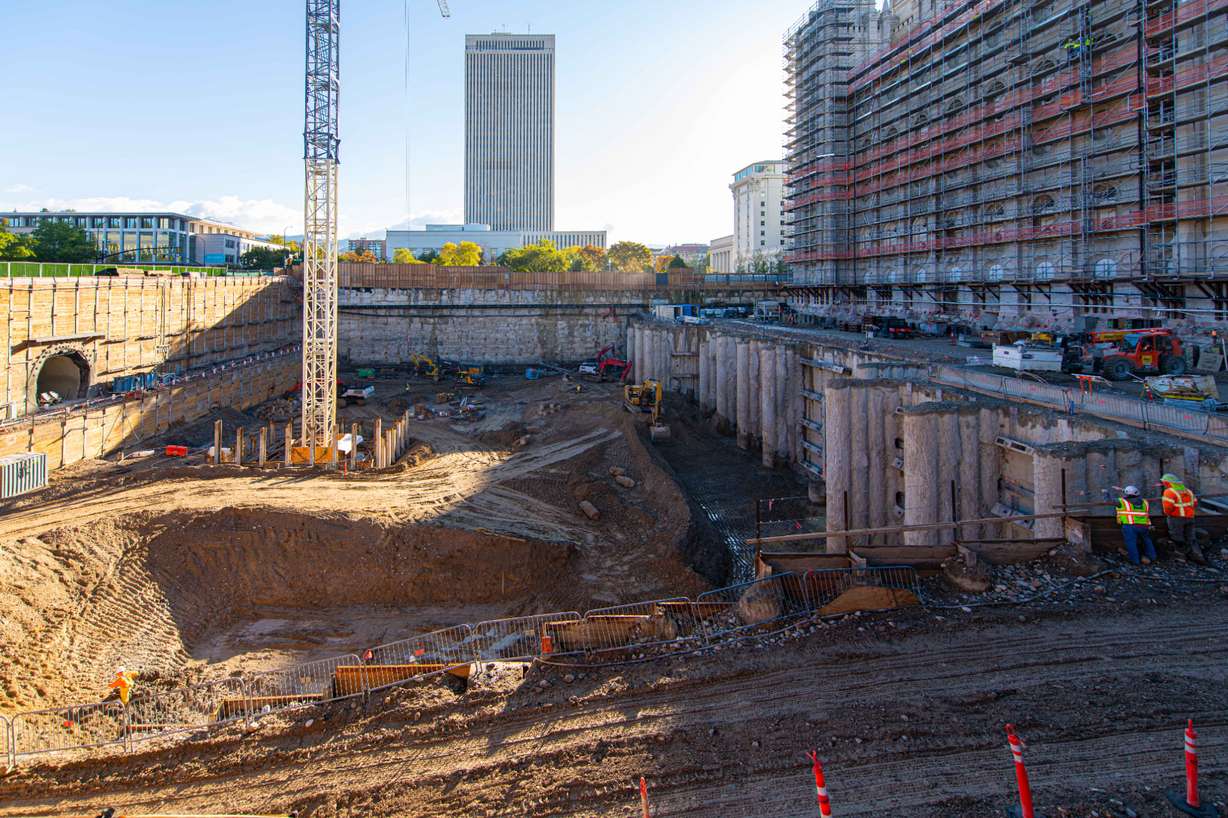 The Temple is currently surrounded by scaffolding as crews are working to remove stonework and categorize it before putting it back in place at the end of the project.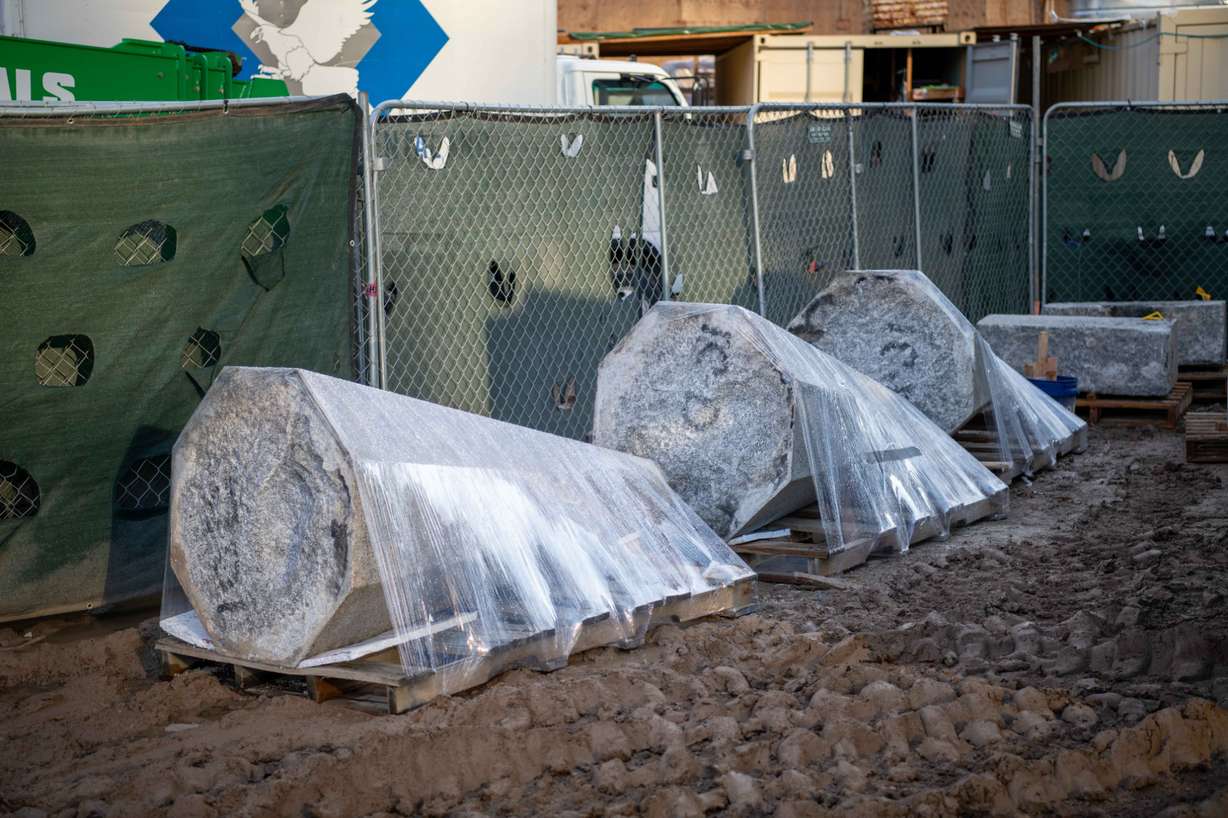 Additionally, an elliptical structure is being built in the Temple Square plaza that will be used to display flags.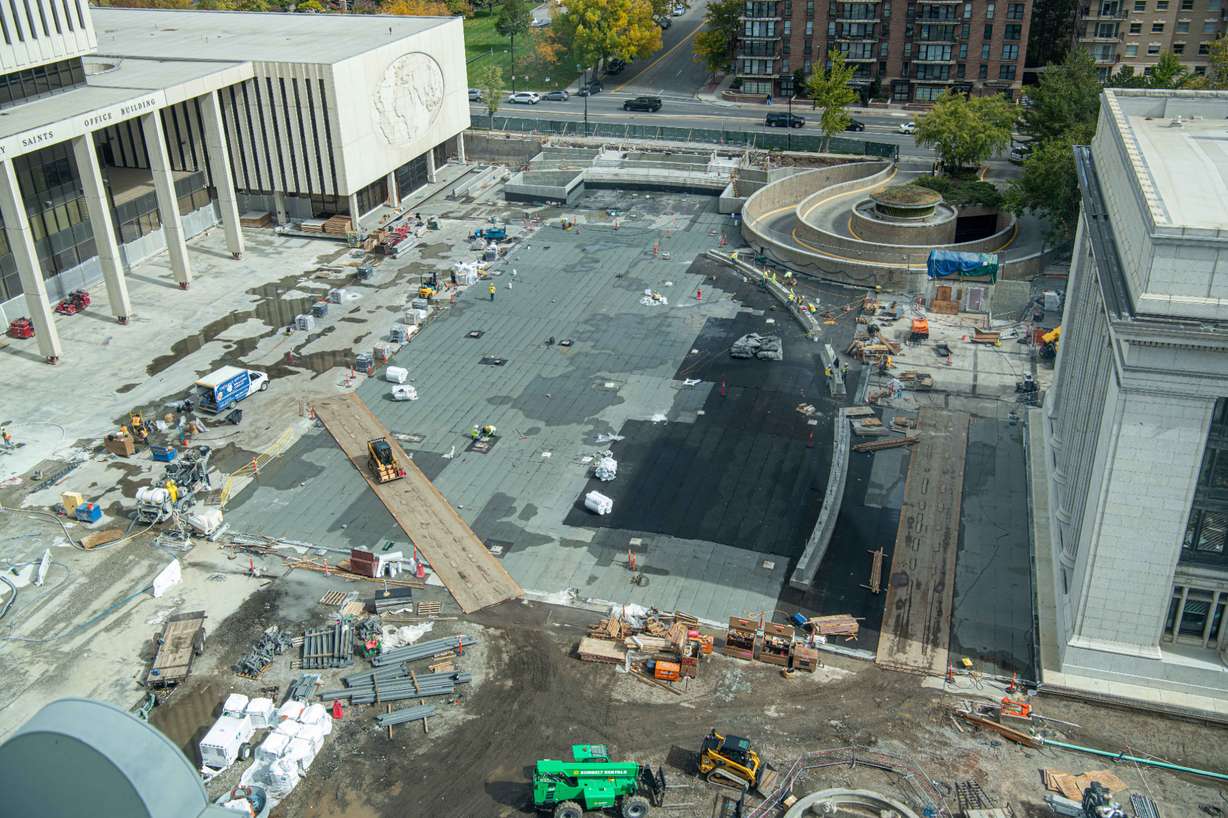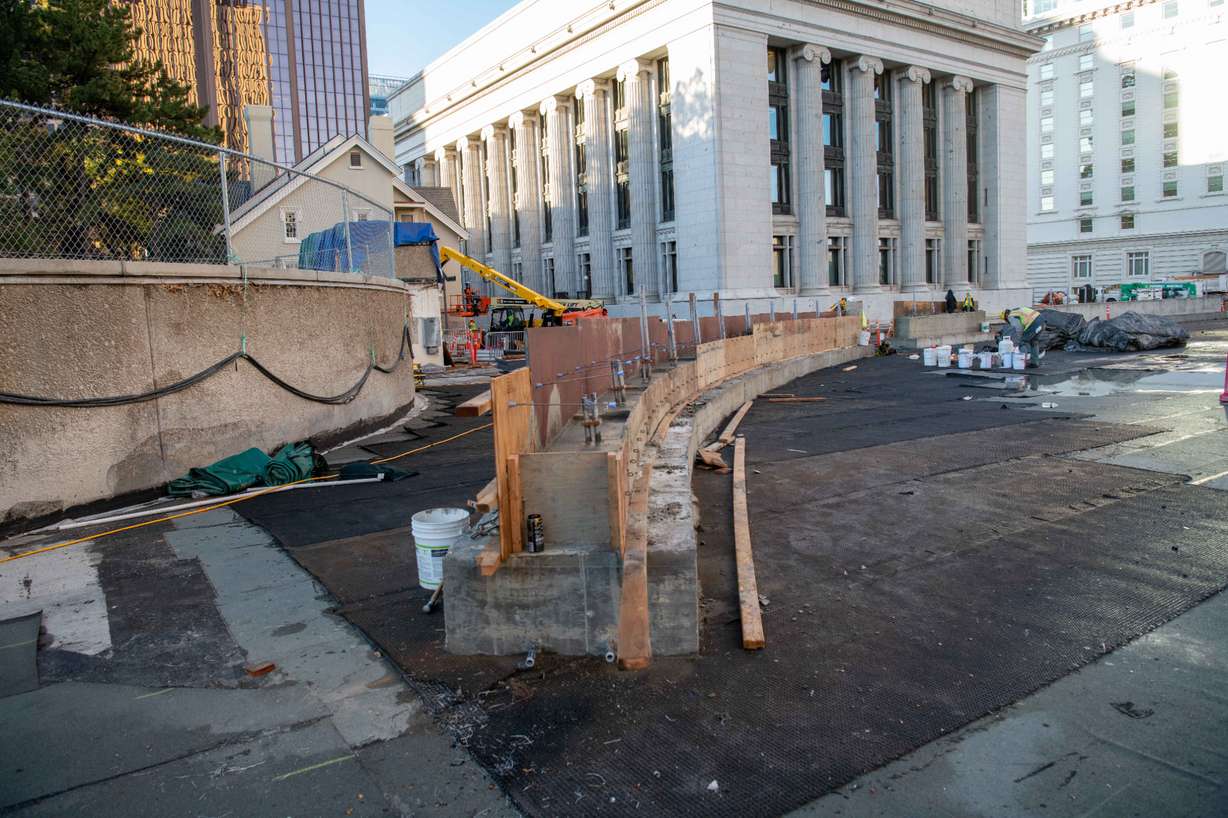 See more photos of the construction process in the photo gallery below.
×
Photos
Related Stories