Estimated read time: 4-5 minutes
TAYLORSVILLE — As police continued searching Monday for a man suspected of shooting and killing his ex-girlfriend at her home, friends, family members and people in the community mourned the loss of the Taylorsville mother and radio personality.
"I wish that my sister was alive," Rocio Sifuentes said Monday while fighting back tears. "She was a lovely woman. Really brave."
Gabriela Sifuentes Castilla, 38, was shot multiple times and killed about 1:35 a.m. Sunday in the entryway of her home at 5222 S. Autumn Park Drive (2310 West).
Castilla is better known as Gaby Ramos, a radio host for a local Spanish-language radio station called La Mas Picosita (KMRI 1550 AM), and was a well-known member of the Hispanic community.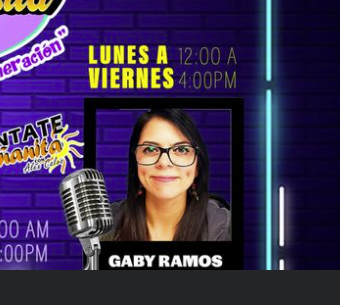 Taylorsville police detectives are looking for Manuel Omar Burciaga-Perea, 34, who they say is either an ex-boyfriend or ex-fiance of Castilla.
Speaking to reporters on Monday in both Spanish and English, Rocio Sifuentes, her husband and friends said the deadly confrontation started about 1 a.m. Sunday when Castilla arrived at home to find Burciaga-Perea parked outside her house and he confronted her about an engagement ring.
After Burciaga-Perea allegedly punched the front window of the house, the couple continued arguing inside, Sifuentes said. That's when 911 was called and Burciaga-Perea ran into Castilla's bedroom, allegedly took the ring and left.
Sifuentes told the emergency dispatcher that Burciaga-Perea had gone. The dispatcher said an officer would still stop by their house, but also told her to call 911 again if the man returned, she said.
A few minutes later there was a knock at the door, which the women believed was the officer. They then realized that Burciaga-Perea had returned.
"He started knocking, then banging on the door. We had our two nieces in the house so then my sister opened the door and told him to leave. And that's when he shot her. It was a matter of seconds. Everything happened so fast. It was so fast," Sifuentes said.
She said she tried to help her sister, but Burciaga-Perea pointed the gun at her and more shots were fired. Sifuentes told her nieces to lock themselves in their room and then ran into another bedroom until he left. No one else in the house was injured.
Family members believe Burciaga-Perea will try to flee to Mexico but could still be hiding in Utah. He is believed to be driving a 2000 Chevy full-size truck with an extended cab and Utah license plate U405MN.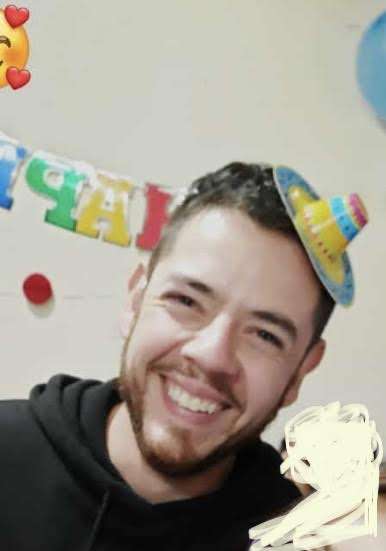 Castilla is survived by her 9-year-old daughter. A GoFundMe* campaign has been started to help raise money to have her body returned to Mexico for funeral services and for her daughter to also go to Mexico to live with her father.
"We are asking for you to reach deep into your hearts knowing that this can and does happen to anyone. Your daughter, or sister or even your best friend. She was doing everything right by getting out of a very toxic relationship when this selfish coward made the decision that her life was his to take," according to the fundraising site.
The family is still in "shock" over the fatal confrontation, according to the GoFundMe page. Friends and family members are now pleading with anyone involved in a violent relationship to seek help.
"Please, if you are in or know anyone that is in a domestic situation that has been or may become violent do not stay silent. You are important. You are needed. You are loved. There are resources available and people that care and will listen and help," the campaign states.
On social media, many people left messages of condolence on Gaby Ramos' Facebook page while several called for "justice for Gaby."
Family members also said Monday they believe Castilla's death will help raise domestic violence awareness.
"She's going to send a message for a lot of girls. We have to take this bad situation and make it something good," said Juan Hernandez, Sifuentes' husband.
Rocio Sifuentes was in tears as she recalled how close she and her sister were, while also adding she was having a hard time expressing her feelings.
"I'm super angry, super sad," she said.
But Sifuentes also said she believes her sister will always be with her and watching over her.
"I'm pretty sure she's here," she said.
Anyone with information on Burciaga-Perea is asked to call 911 or police at 801-540-4000.
Domestic violence resources
Help for people in abusive relationships can be found by contacting:
Utah Domestic Violence Coalition: Utah's confidential statewide, 24-hour domestic violence hotline at 1-800-897-LINK (5465)
YWCA Women in Jeopardy program: 801-537-8600
Utah's statewide child abuse and neglect hotline: 1-855-323-DCFS (3237)
National Domestic Violence Hotline: 1-800-799-7233
---
*Disclaimer: KSL.com has not verified the accuracy of the information provided with respect to the account nor does KSL.com assure that the monies deposited will be applied for the benefit of the persons named as beneficiaries. If you are considering a deposit or donation you should consult your own advisers and otherwise proceed at your own risk.
×
Photos