Estimated read time: 5-6 minutes
This archived news story is available only for your personal, non-commercial use. Information in the story may be outdated or superseded by additional information. Reading or replaying the story in its archived form does not constitute a republication of the story.
PROVO — More than two years after saying he intended to seek the death penalty against a man accused of murdering two people and dumping their bodies down an abandoned mine shaft, Utah County Attorney David Leavitt on Wednesday announced that is now off the table.
"The state, through Utah County Attorney David O. Leavitt, hereby withdraws its intent to seek the death penalty (against Jerrod Baum)," the Utah County Attorney's Office wrote in a motion filed Wednesday in 4th District Court. "The state withdraws its intent to seek the death penalty as to both counts (of capital murder)."
Relatives of Riley Powell, 18, and Brelynne "Breezy" Otteson, 17, the two victims who were bound, gagged, had their throats slit and their bodies tossed down the Tintic Standard Mine outside Eureka, Juab County in December 2017, said Wednesday that they were blindsided by the announcement.
"We're heartbroken. We feel sad, we're mad, we were taken by surprise after fighting for three years for these kids. And here we are four months from trial, and the rug was just pulled from underneath us," said Amanda Davis, Otteson's aunt.
In July of 2019, Leavitt held a press conference to announce he intended to seek the death penalty against Jerrod William Baum, 44, if Baum was convicted of the two counts of capital murder he is charged with.
But Wednesday morning, Leavitt released a video stating that he has now decided not to seek the death penalty ever again in any future case.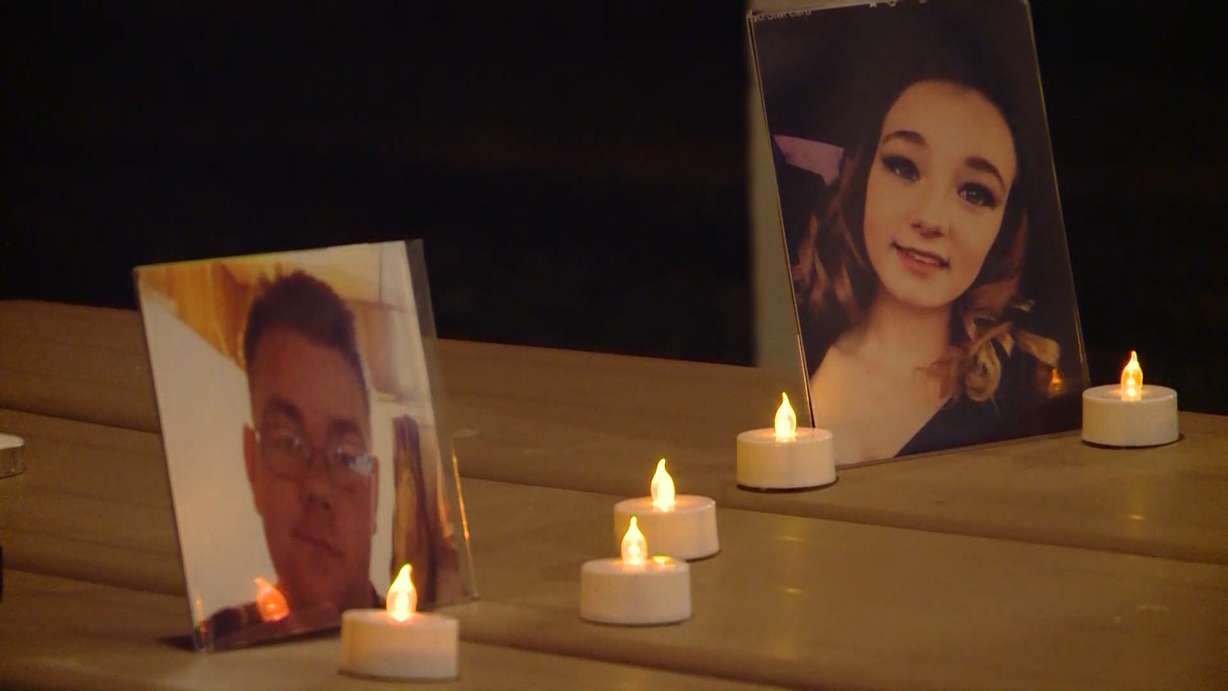 "What we have learned since Gary Gilmore is that innocent people have been executed and that the penalty of death has been carried out inconsistently and discriminatorily," he stated. "What we have also learned is that the death penalty does not promote community safety. It is not an effective deterrent. It simply demonstrates our societal preference for retribution over public safety."
Gilmore was executed by firing squad in Utah in 1977 and became the first person to be executed in the United States after the death penalty was reinstated in 1976.
Although he does not mention Baum by name in his recorded statement, Leavitt notes that he became the first Utah County attorney to seek the death penalty since 1984, which was the Ron Lafferty murder case.
"That decision has required an enormous expenditure of resources both in time and taxpayer dollars. All of what we've spent, and more, would be worth it if it would prevent another senseless murder from occurring. But it doesn't and it won't.
"Pretending that the death penalty will somehow curb crime is simply a lie. The answer to preventing these types of horrible crimes is in education and prevention before they occur. No family wants to hear, 'My child is dead and that man got a long sentence.' What they want to hear is, 'My child was never killed,'" Leavitt said.
While Leavitt said seeking the death penalty against Baum seemed like the right decision at the time, "Upon further reflection, I am convinced that its costs far outweigh its benefits to the community as a whole."
Leavitt said he believes the death penalty will never again be carried out in Utah, and added, "Nor should it be."
"It's time to change course. There's a better route, and we're going to seek it," he said.
Davis said Leavitt informed the family of his decision just minutes before releasing the video.
"It was definitely a bitter meeting," Davis recalled.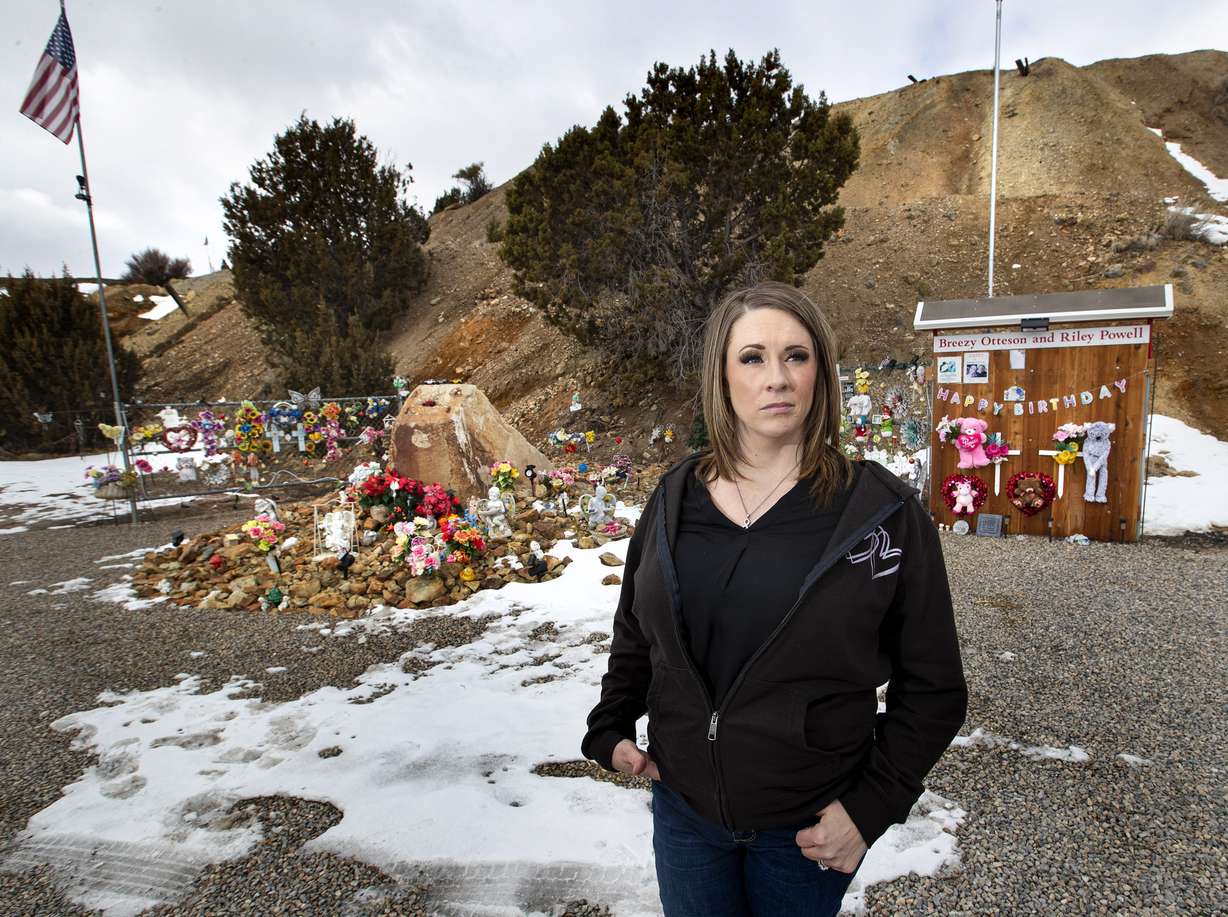 Otteson's family had previously stated they were in favor of the death penalty for Baum. Relatives of both victims on Wednesday said their opinions haven't changed.
"We absolutely, 100% were adamant that we were for the death penalty. And with a heavy heart, we met with David Leavitt this morning prior to the announcement where he told us that based on his own decision that he's removing the death penalty off the table and it's his own personal belief," she said.
While there is still the goal of having Baum convicted and sentenced to life in prison without the possibility of parole, Davis said that would still mean Baum will get to live a full life.
"There is no reform for this man. There is no rebuilding. And for him to be able to eat a meal, talk to his family and know that the expiration date for him is living a full life, a content life — because clearly he is content where he's at — taking the death penalty off the table makes it, like, he won. He got what he wanted," she said.
Leavitt's announcement also comes a day after two state Republican lawmakers announced they will be introducing a bill next year that would abolish the death penalty in Utah, and replace a capital murder conviction with a prison sentence of 45 years to life.
"Some people you can reform, others you can't," added Bill Powell, Riley Powell's adoptive father. "It's not going to change his life one bit … That's not right, that's not fair."
Family members say Leavitt told them two years ago he was not in favor of the death penalty.
"His personal agenda will trump anything that two families feel," Davis said.
While family members say they understand that the justice system needs reform, they don't believe taking away the death penalty in this case is the answer.
"He's the criminal, he's the murderer. He doesn't deserve another breath," Powell said.
Contributing: Paul Nelson, KSL NewsRadio
×
Related stories
Most recent Utah stories