Estimated read time: 2-3 minutes
This archived news story is available only for your personal, non-commercial use. Information in the story may be outdated or superseded by additional information. Reading or replaying the story in its archived form does not constitute a republication of the story.
SPRINGDALE, Washington County — Hikers may soon need to win a lottery to use one of Utah's most iconic trails.
Cass Bromley, chief of resource management at Zion National Park told the Springdale Town Council that the park is looking into using a reservation system at Angels Landing, the St. George News reported Wednesday. Bromley added that a lottery system would be included, but offered few other details during the meeting.
She spoke about the plan as Zion National Park officials were scheduled to provide an update on park happenings during the meeting Wednesday. A spokesperson for the park plans to open an official 30-day public comment period on the idea Friday, which is when more information about the proposed system is released.
If park officials go through with the plan, the reservation system would begin in 2022.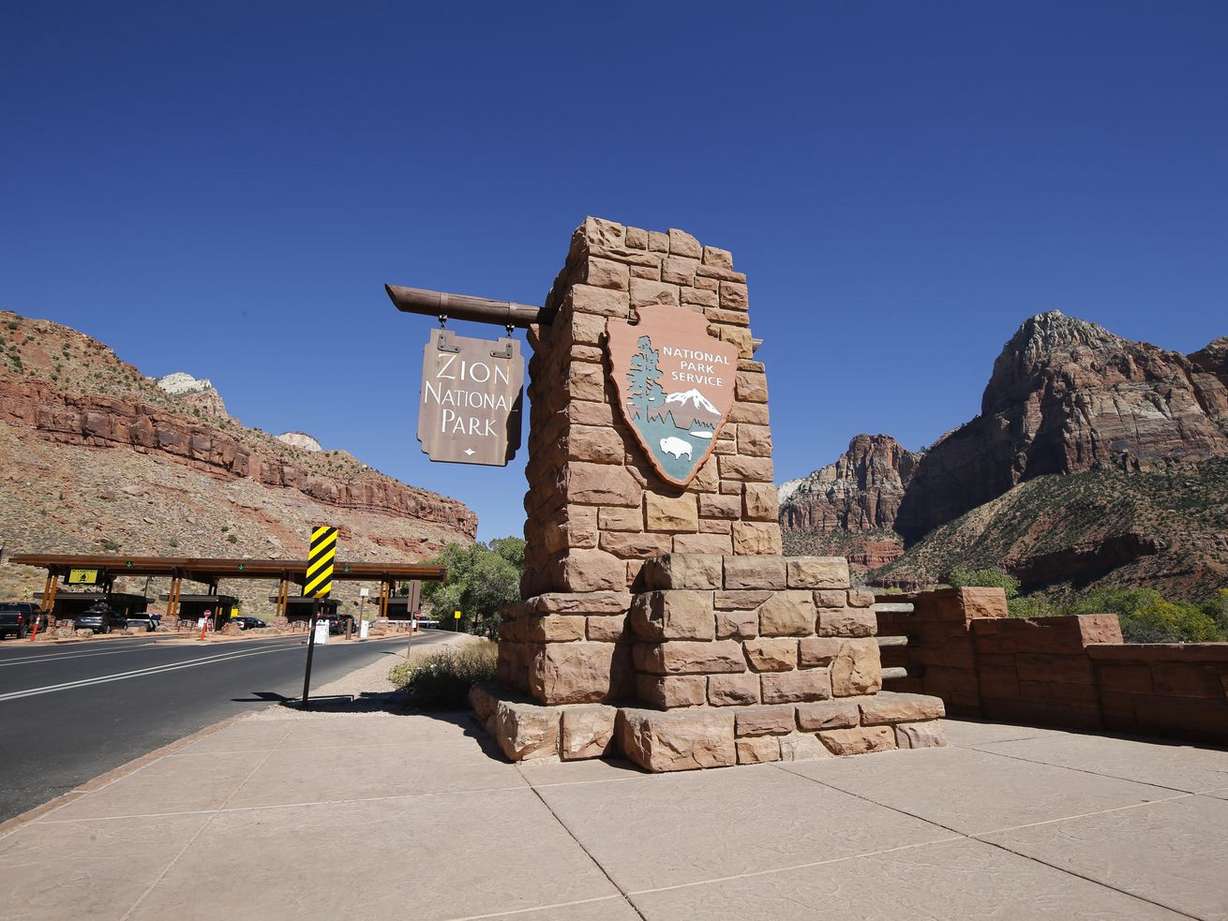 The proposed plan comes after Zion National Park experienced a surge in visitation in the past decade that's only intensified since the end of last year. It has already received more than 3 million visits this year, according to preliminary visitation data tallying visitors through July.
Many of those who came to the park turned their attention to Angels Landing. Park officials said they see upward of 2,000 hikers a day on the trail during the park's busier months, according to the St. George News.
Rangers were assigned to manage crowd sizes on the trail during the Memorial Day and July 4 holidays, in an effort to "reduce crowding on the chains section and provide a better visitor experience on the trail," park officials said earlier this year.
A lottery-style reservation system wouldn't be completely unique for tourists recreating in southern Utah. The Bureau of Land Management holds a daily lottery for people seeking to visit The Wave at the Utah-Arizona border, where, following a change that went into effect in February, up to 64 people can get access to hike the rock formations there.
Permits are not new at Zion, either, as hikers must enter a lottery for the popular Left Fork, or Subway trail there. Some other areas of the state, including Desolation Canyon, Cedar Mesa, also require advanced permission to hike, according to the BLM.
×
Photos
Related stories
Most recent Outdoors stories