Estimated read time: 2-3 minutes
This archived news story is available only for your personal, non-commercial use. Information in the story may be outdated or superseded by additional information. Reading or replaying the story in its archived form does not constitute a republication of the story.
MEXICO — In the Gulf of Mexico, just a short hop from the Yucatan Peninsula, is a sliver of an island known locally as Holbox (pronounced hole-bosh). Home to flamingos, bioluminescent beaches, epic seafood and quirky street art: this place noticeably lacks things such as cars, paved roads and throngs of spring break partiers.
After flying to Cancun, you can reach Holbox by a combo of planes, boats and automobiles. Most visitors take a bus or private shuttle from the Cancun airport to the coastal town of Chiquila, where you can catch a ferry to the island. The faster, but more expensive route, is taking a private plane from the Cancun airport to the island.
The vibe on Holbox is laid back and unpretentious. In fact, CNN once referred to it as "Mexico's best barefoot beach." Yep, this place is special. Even if you never ventured out into the turquoise waters, you'd have a magnificent time.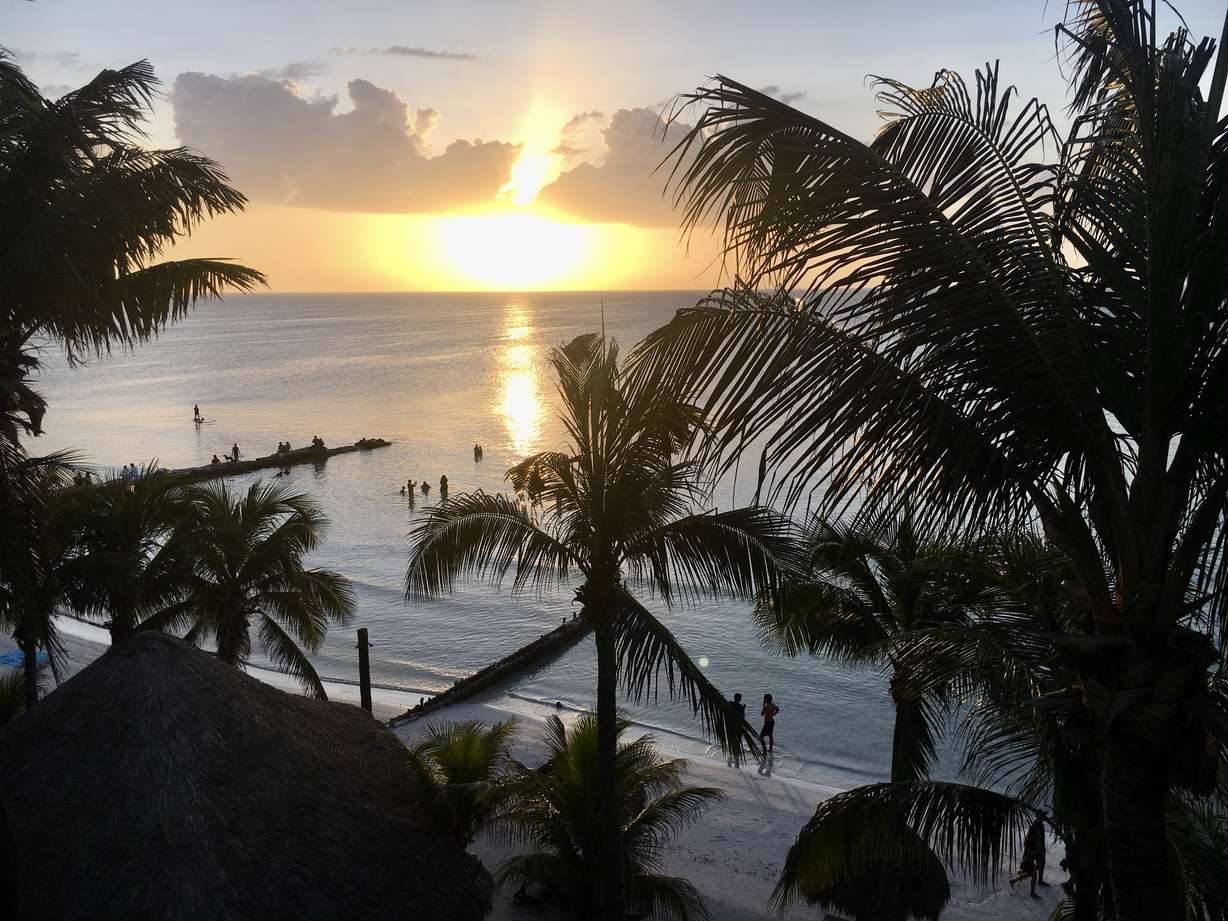 But no visit to the island is complete without some water-based adventures such as kayaking, paddle boarding and kiteboarding. Undoubtedly, the most famous activity here is swimming with the local whale sharks. These gentle giants can exceed 30 feet in length. Gliding through the water with a smoothness and tranquility that defies their size, they're a wonder to behold.
There's no scuba diving allowed near the whale sharks. Instead, you snorkel from a respectful distance, and only two visitors from your boat are allowed in the water at a time. These rules help make your experience as unobtrusive as possible for the whale sharks. Mexico enforces protected areas and tries to ethically balance the competing priorities of protecting this vulnerable species while also promoting an amazing tourism opportunity.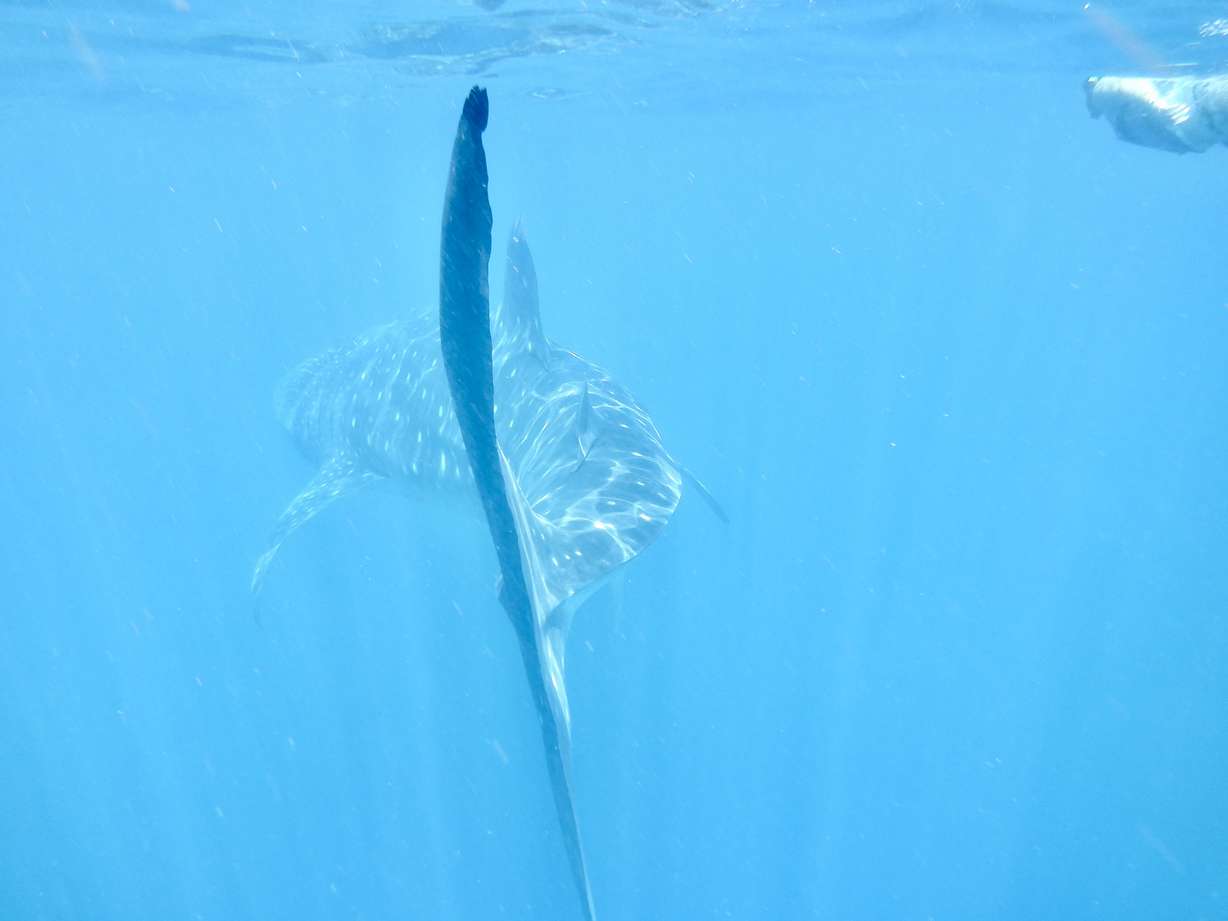 On a recent visit to Holbox, there were at least 40 whale sharks feeding in the area. Massive manta rays also joined the throng. I jumped in the water and watched as a 30-foot-long whale shark cruised past us. I had planned on swimming alongside the whale shark for a minute or so but was too awestruck to move. Calling it a life-changing experience might sound like hyperbole, but it was certainly close.
After finishing my second swim, the two-hour boat ride back to the island was as exciting as it was bumpy. A pod of dolphins followed us for a time, then a flock of flamingos sailed over our heads. Seeing whale sharks, manta rays, flamingos and dolphins in the same day seemed like the ultimate wildlife grand slam.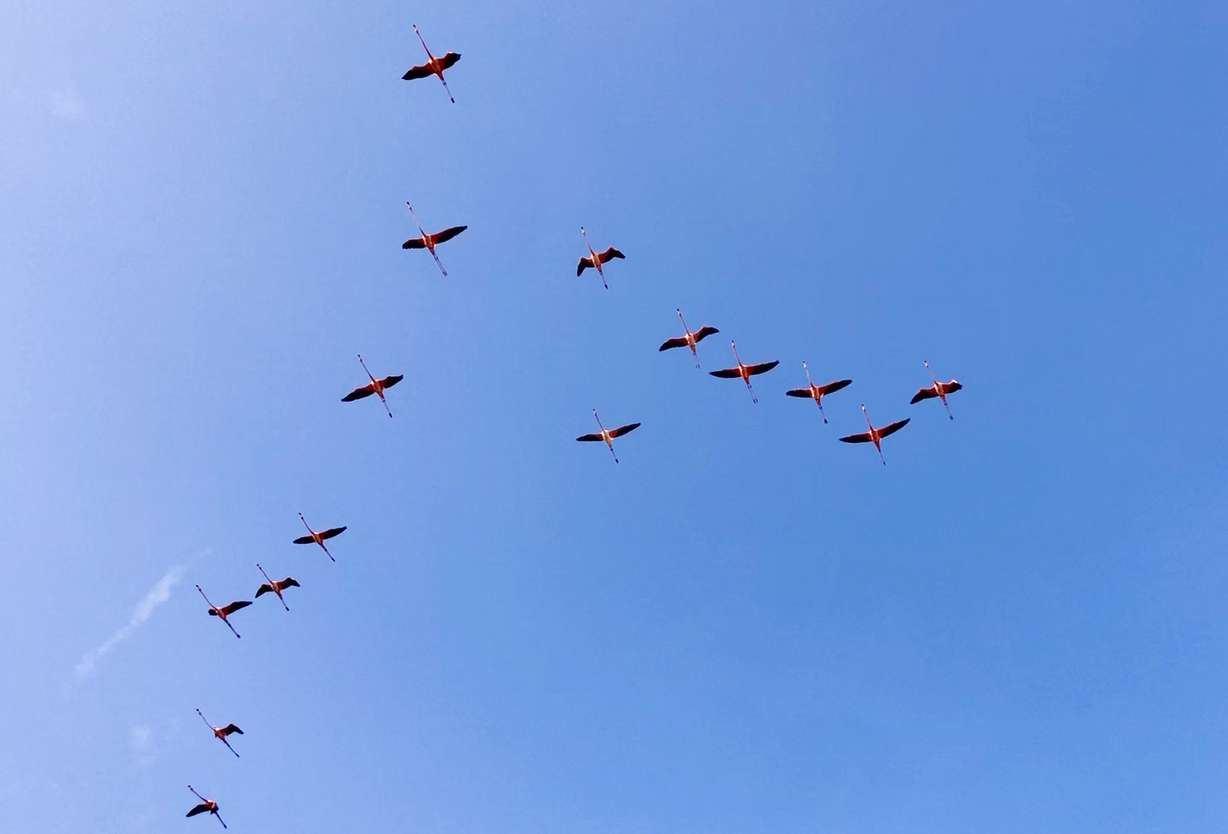 There are plenty of options for whale shark tour operators in the Holbox area. I chose VIP Holbox Experience because they have a reputation for ethically interacting with whale sharks, but there are several other great outfitters in the area who can also arrange a trip.
The whale shark season runs from May through September, though you can visit the island any time of year and have other incredible opportunities for adventures.
---
×
Photos
Most recent Lifestyle stories