Estimated read time: 3-4 minutes
This archived news story is available only for your personal, non-commercial use. Information in the story may be outdated or superseded by additional information. Reading or replaying the story in its archived form does not constitute a republication of the story.
Editor's note: This is part of a series at KSL.com featuring some of Utah's coolest cars. If you own a customized vehicle — from sports cars to semitrucks — email jormond@ksl.com with a photo of the vehicle and a brief description for consideration.
SALT LAKE CITY — The Christensen family's vintage car obsession starts out innocently enough: Jack and Marie Christensen bought a brand new 1964 Ford Country Sedan wagon from Wilson Motors in January 1964.
The big baby-blue wagon went into service doing daily duties, family vacations and farm work. Jack named it "Henry" after Henry Ford. It eventually retired to a family barn.
When Scott returned from his mission for The Church of Jesus Christ of Latter-day Saints in 1984, his parents offered Henry to him. Back into service it went: Scott renamed it Henrietta and used it to restore a house, hauling drywall and plywood.
All that work was taking a toll on Henrietta, but the family refused offers from people who would've sent it to a demolition derby; the Christensens just loved it too much; it was more than a car to them.
In 2003, Scott commissioned a full restoration of Henrietta. It cost him $25,000, and his mother, Marie, declared it her favorite car.
That's when it started: Scott now had a car he could take to car shows, and it became the "catalyst," as he described it, for more cars. He picked up a 1948 Chrysler Windsor Traveler. The custom package for long road trips was made from 1946-48, and Scott fell for its wooden luggage rack.
The catalyst worked on Scott's son Jacob, who at age 8 mowed lawns and worked part-time jobs, saving so he could have the coolest car at his high school. He found a 1965 Mustang right before his 16th birthday. Six years later, he's still driving the red, all-original, rust-free pony with a V-8 engine and four-on-the-floor. Jacob's also working on a 1964 Ford Thunderbird left to him by his grandfather.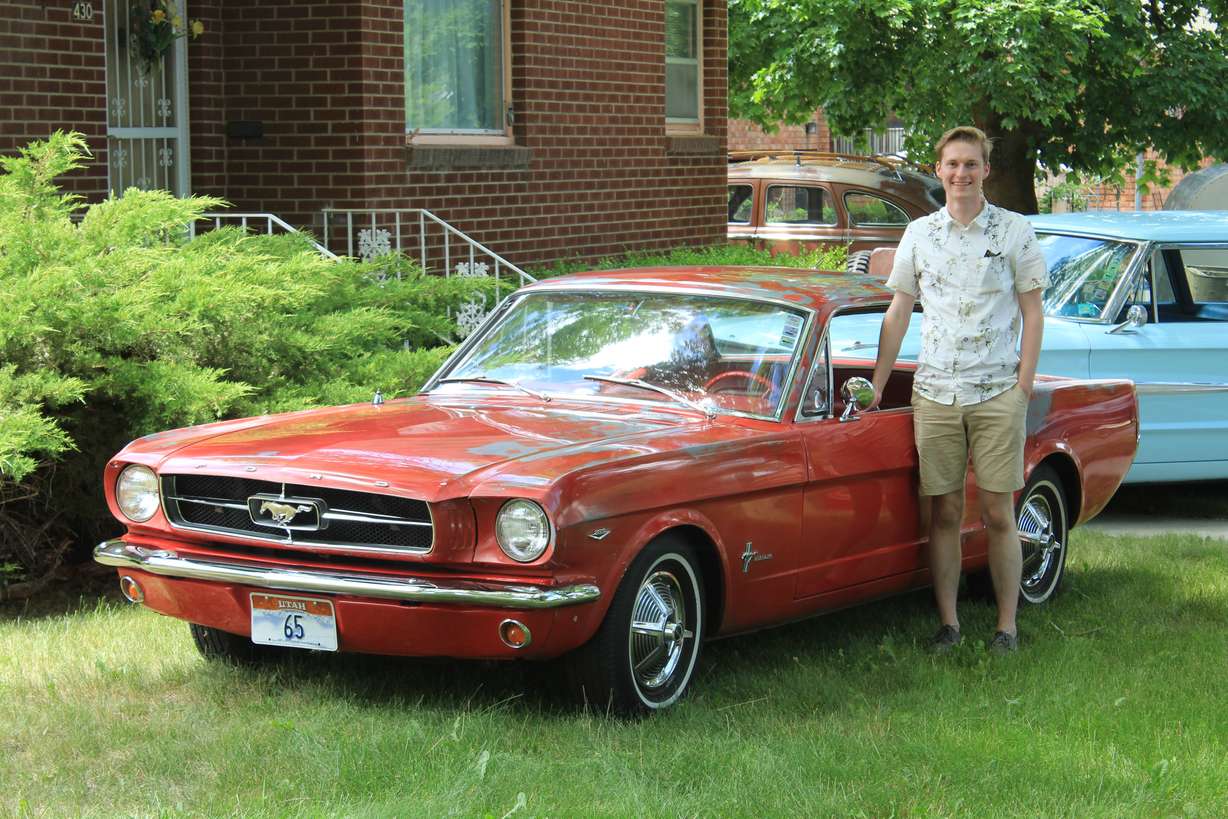 Then Scott's son Tate got the bug. He started restoring at age 11 with his own 1939 teardrop camper. With family help, he scraped seven layers of paint off the original aluminum siding and got more help restoring the rotted-out insides. He said he didn't know how he got into military Jeeps — though his grandfather showed one at the Cruise-In for years before his passing — but he really got into them: He bought a 1943 Willys MB that was painted tan with bed liner paint and had carpet glued in it. The engine seized up when he was driving it home.
The camper became Tate's automotive education. He said he has gone through every system on it, some of them twice. He learned bodywork, patched rust and repainted it in original Army style.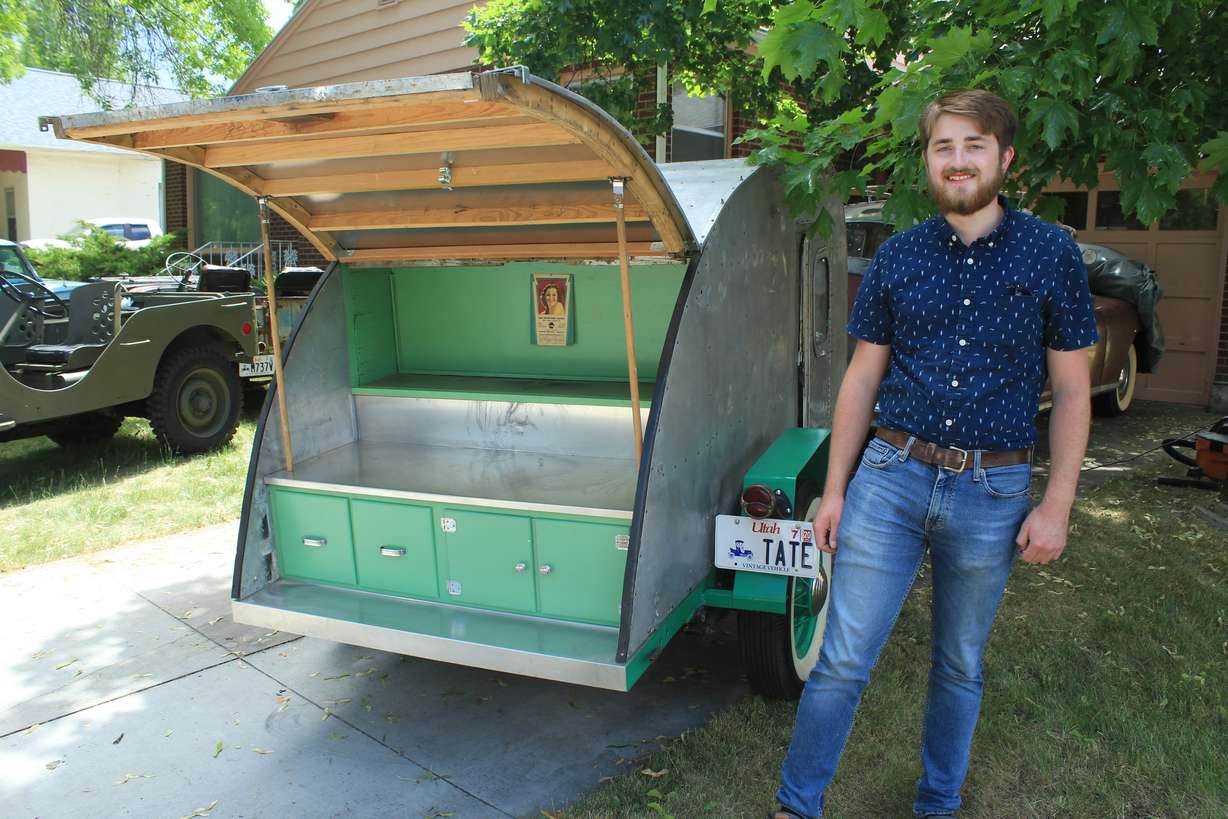 While minding his own business on KSL Cars, a 1941 Ford GP jumped out at Tate. These early tractor engine-powered GPs are quite rare as they were built before the U.S. military required them to have interchangeable parts with Willys models. Almost all 4,458 of the 42-horsepower "prototypes" were sent abroad, which during and after a war makes them tough to return. Tate knew all this and had to have it. He believes he has the only one in Utah.
At just 20 years old, Tate has bought 11 Jeeps and still has six of them.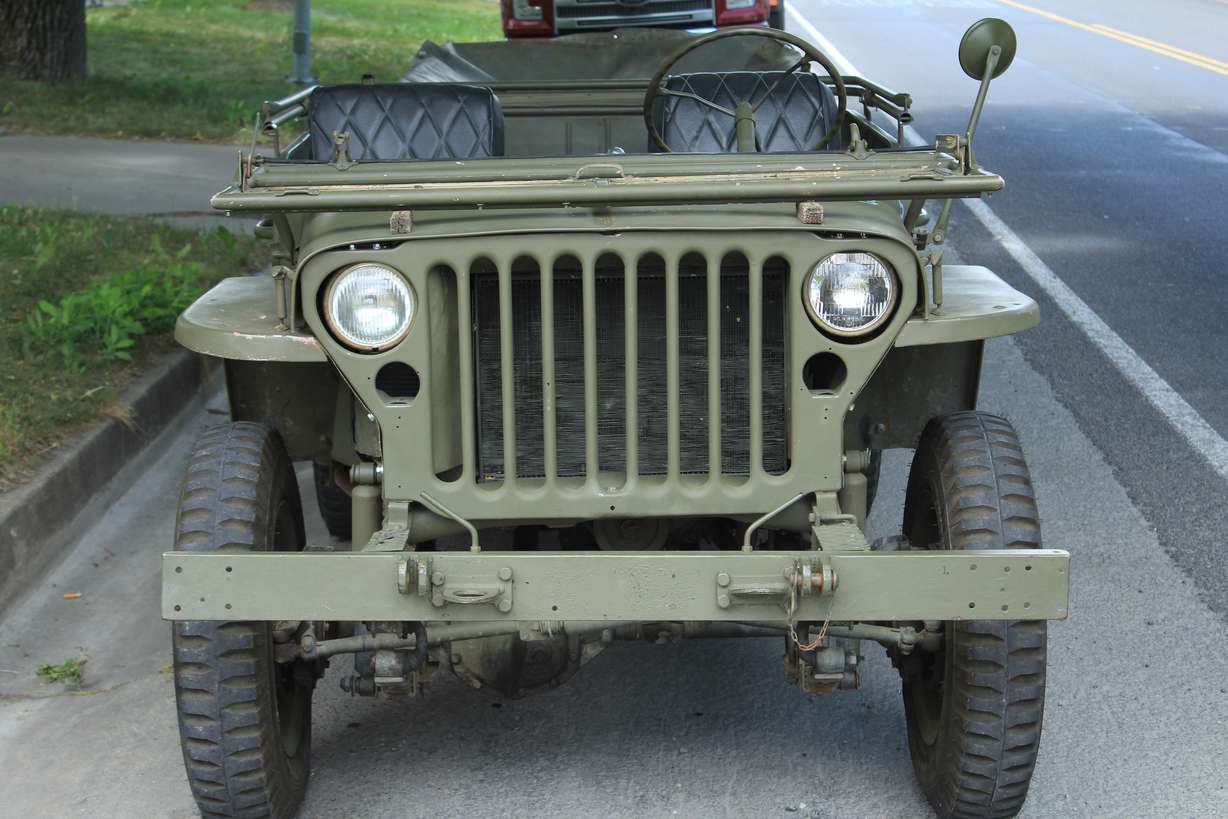 The Christensens said they appreciate a patient mother and wife who also helps with the cars and supports their obsession with history, cars and what they call "obsolete engineering." The family will be showing most of what you've read about here at the Cache Valley Cruise-In July 1-3 at the Cache Valley Fairgrounds. More information at cvcacruisein.com.
More Cool Cars:
---
×
Photos
Related stories
Most recent Cool Cars stories