PROVO — Brian K. Ashton will become the second president of BYU-Pathway Worldwide, succeeding Elder Clark G. Gilbert, who will be the new commissioner of education for The Church of Jesus Christ of Latter-day Saints, according to a news release issued Wednesday.
Both appointments, made by the church's Board of Education, begin Aug. 1.
Ashton had been serving under Elder Gilbert as BYU–PW's field operations vice president since 2018.
Ashton served as second counselor in the church's Sunday School general presidency from 2015 to 2019. He also served as president of the Texas Houston South Mission, and he and his wife, Melinda, are the parents of seven children.
Prior to joining BYU-PW, Ashton led an educational startup company focused on correctional and life skills education. He earned a bachelor's degree at BYU and a Harvard MBA.
Elder Gilbert, a former president and CEO of the Deseret News, was sustained as a General Authority Seventy during the church's April 2021 general conference.
Elder Gilbert succeeds Elder Paul V. Johnson as the 19th church commissioner of education.
Elder Johnson was named to the church's Presidency of the Seventy in April.
Elder Gilbert was the founding president of BYU-PW, established in 2017. He previously served as president of BYU-Idaho, president and CEO of the Deseret News and Deseret Digital Media, and as a professor at Harvard Business School.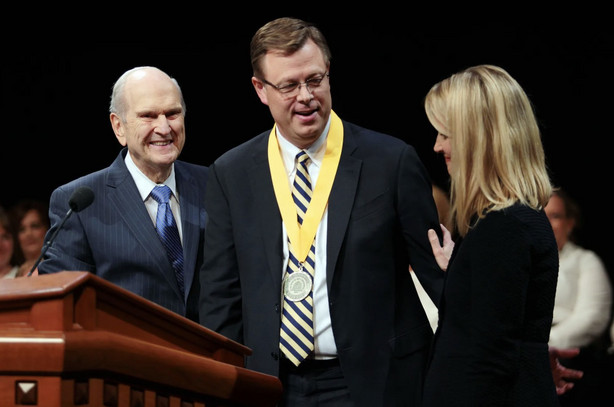 BYU–PW provides college education opportunities to more members of The Church of Jesus Christ of Latter-day Saints by combining spiritual learning with online courses that can lead to a college degree that costs less than $10,000.
In a dozen years, BYU-PW's enrollment mushroomed from 50 students its first semester in 2009 to 51,583 this year.
BYU–PW also offers PathwayConnect, a program that prepares students to begin college programs that lead to certificates and degrees offered by accredited Church Educational System schools BYU-Idaho and Ensign College.
"We're serving people who higher education has historically just not served," Elder Gilbert told the Deseret News earlier this year. "I mean they're just not on their radar. We serve adult learners, we serve first-generation learners and we serve lower-income learners."
Six-year graduation rates for community colleges are about 15%. BYU-PW's graduation rate is three times better, 45% to 48%, for half the tuition price, Elder Gilbert said.
×
Related Stories