SALT LAKE CITY — For Brian Fleming, buying a first home didn't start out being very worrisome, as he and his wife had been diligent about saving for it after getting married in 2019. When they started the homebuying process in earnest, they thought they knew exactly what they wanted — then market realities set in.
And it's not just first-time young buyers who are finding house shopping a "daunting" task this year.
James Mackie, 33, and his wife are now living in their third house since getting married after college.
"In the past with my home purchases, it was either a buyer's market or more of a neutral market where you can ask for things and you're not having to take these big risks that you are currently," Mackie said.
A recent nationwide survey by The Harris Poll asking about the homebuying experience of more than 2,000 adults shows a lot of trepidation as the Wasatch Front, like much of the nation, is seeing a rapid rise in home prices.
Almost half of the respondents — 49% — said they are intimidated by the process of buying or selling a house, while 44% say they had little idea how to start the process. The anxiety was due primarily to a lack of knowledge, which is particularly prevalent among adults between 18 to 44 years of age, where 60% reported feeling intimidated and 56% being unsure where to begin.
Also among the key findings of the survey, commissioned by Utah real estate firm Homie, is that 61% believe the COVID-19 pandemic increased the financial stress of buying a home. The stress was even greater among individuals between the ages of 35 to 44 — where 7 out of 10 reported that concern. Additionally, 46% of Americans said they had to reconsider the type of property they are seeking. First-timers thought they had a plan.
Initially, the Flemings, both under 30, wanted to find a property in the $300,000 range or less.
"Through a lot of 2020, we were kind of keeping our eye on the market by looking on places like Zillow every now and then. But we decided at the beginning of 2021 to start actively looking more seriously," Fleming said. "The list of what we wanted in a house kept changing as we kept looking around. Prices were higher than we thought they might be, so realizing that, we took the approach that it doesn't need to be someplace that we'll live in for 20 or 30 years. We basically were saying, 'Let's at least find somewhere that we'd be happy to start off with.'"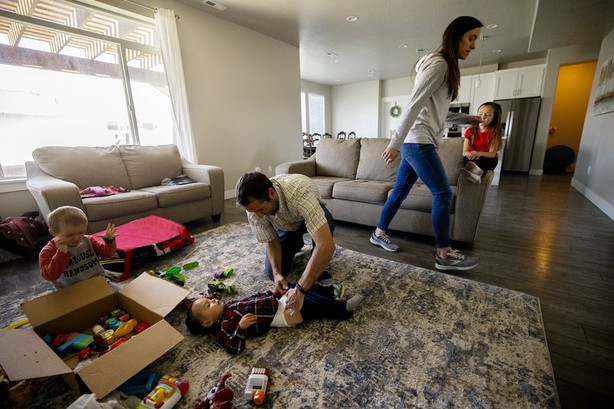 They eventually settled on a townhouse in Salt Lake County that was far more than their original price point. The couple spent a great deal of time combing through the numbers on a spreadsheet to make sure it was something they could reasonably afford without being "house poor."
"We both took a really close look at our finances and ... it was a little scary to realize what kind of a price we'd have to accept because of the market," Fleming said. "But we decided that we'd be OK to pull from other savings accounts, and then we could build those savings back up really quickly after we bought a place and moved in."
Their monthly mortgage payment is about the same as their rent payment had been for the apartment they'd been leasing.
"It was nerve-racking to open up to such a higher price range. At least for me, it was hard for me to wrap my head around going to almost $400,000," he said. "After kind of taking some time to weigh the options we had, we felt like we made the right decision to buy something, even if it was that much higher than what we were initially looking for."
Data shows costs rising
Research from Online Mortgage Advisor shows Salt Lake City saw the third-worst change in affordability worldwide. That builds anxiety when such statistics are revealed.
In 2016, full-time workers in Salt Lake City could typically afford 16.4 square meters of space, or about 177 square feet, based on the local average annual salary. Last year, that number dropped dramatically down to 4.8 square meters of affordable property — a difference of 11.6 square meters.
Tucson, Arizona and Pretoria, South Africa, had the biggest drops.
The global metrics are based on a single person earning the average monthly net salary in each city and the properties considered in the methodology are one-bedroom city center condominium units, explained senior outreach specialist Romi Divito.
"Our findings indicate that salaries in the U.S. are not increasing at the same rate (as) housing prices, therefore pricing out locals," Divito said.
Using listings from Trulia in February, data was also analyzed to determine what the average person in Utah could afford, she said, revealing a single person could purchase a property up to the value of $247,100, while a couple could afford $494,200.
The least affordable city in the Beehive State, according to the report, is Cottonwood Heights.
"A single Utahn can only afford 2.4% of properties on the market in Cottonwood Heights," she said. "Cottonwood Heights is also the least affordable city in Utah for couples to purchase property in the current climate (at just 20%)."
In contrast, Cedar City is currently the most affordable city in Utah for both singles and couples, she added. Data shows individuals can afford 55.7% of available housing, while couples can afford nearly 80% of properties.
Among the 50 U.S. states, New York is the most expensive state for both singles and couples to buy property right now. Individuals can afford 5% of available properties and 20% for couples. Wyoming is the most affordable state, with 79.7% of properties affordable to singles and nearly 95% of couples.
Statewide, 52.7% of properties are affordable to the average Utahn, with 75.6% of properties affordable to couples. Even experienced buyers find it challenging now.
The survey indicated that among Americans who have never purchased or sold a home, 70% had been through some challenges during their last transaction. Yet while those who have previous experience in the housing market said they were able to navigate the process with a little less confusion, some still face some angst.
James Mackie, 33, and his wife are now living in their third house since getting married after college. The Mackies' first place was in his native Southern California, where they lived for two years before a job change brought them to Provo. After four years in their first Utah house, they recently upgraded to another home in the same city. Even after three purchasing experiences, the process remains challenging, particularly in a hot housing market, he said.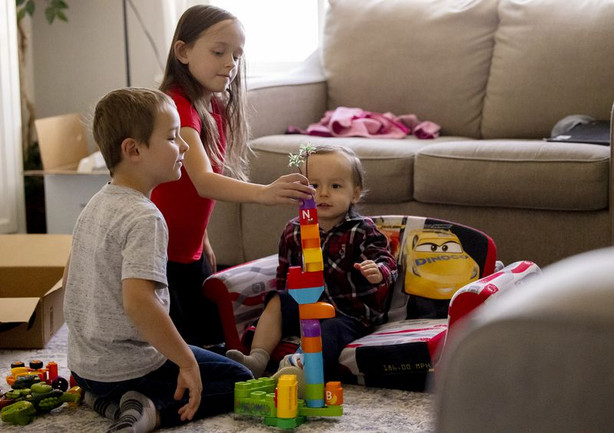 "It still is a little daunting, especially because what I've been kind of told by multiple Realtors and other friends who are also going through the homebuying process right now," Mackie said. "You're having to put in your contract is non-refundable earnest money, and that's something that still kind of scares me because that's something I'm not familiar with."
He said in this new environment, there are a few things buyers need to do to protect themselves.
"One is I need to make sure that I know what I'm doing. I need to make sure that I know my finances are in a good situation, make sure that I am not overspending within reason," Mackie said. "And that I'm going to be able to follow through — that this is actually the house that my wife and I want, that we're not just putting in an offer willy-nilly."
Some advice for those looking to buy
To alleviate some of the strain, experts advise getting all the information possible to help take some of the mystery and angst out of the homebuying process.
"The first thing (young prospective buyers) should do is talk with people they know who have purchased homes, who currently have a mortgage loan with a lender that they're happy with or with a servicer that they're happy with," said Grant Whitaker, president and CEO of the Utah Housing Corporation. "Also, go see a mortgage lender and get pre-qualified so that they know how much they can afford to purchase. And if that lender has some educational resources, they should follow through with that."
He said getting educated and getting a sense from a lender of what types of properties are suitable is critical in the early stages of the process. Following that, the search for affordable homes would be the next step.
"(Young buyers should try to) make sure that they don't get into something that they wish they had not gotten into like a bad house, a bad mortgage arrangement or a bad neighborhood — something like that," he said. "They really need to be well-informed before they go out and try shopping for houses."
Observers point to a confluence of factors that have created an ultra-competitive market with historically low interest rates, combined with the impact of the global pandemic that has resulted in an especially challenging home-buying circumstance.
"There's so much demand for housing. You have a millennial population that has now already bought a home, they're sitting on equity and they want to take that equity and trade up into a larger home," said Joe Grover, Homie chief marketing officer. "With interest rates so low for so long and you combine some migration issues and you have an environment where the process, even independent of COVID, is daunting and overwhelming. But then you add this really challenging buyers market on top of that and some financial pressure that has come with COVID, and it's exacerbated this situation."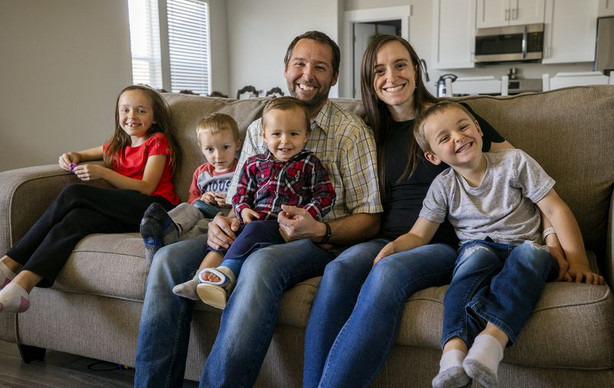 ×
Related Stories