Estimated read time: 6-7 minutes
This archived news story is available only for your personal, non-commercial use. Information in the story may be outdated or superseded by additional information. Reading or replaying the story in its archived form does not constitute a republication of the story.
PROVO — Right or wrong, the New York Jets have a reputation.
Within seconds of the Gang Green's latest offseason trade that sent Sam Darnold to Carolina and paved the way for the franchise to draft BYU quarterback Zach Wilson at No. 2 overall, the talk had already begun anew: New York is where good quarterbacks' careers go to die.
Why would Wilson want to be a part of it?
Putting aside the chance to be the No. 2 overall draft pick, the massive signing bonus, and the multi-million dollar rookie contract that comes with it, there are reasons to be optimistic about Wilson's future in Jets green, former Pro Football Hall of fame quarterback and BYU legend Steve Young said in the days leading up to the 2021 NFL Draft in Cleveland.
Speaking on ESPN's "Flight Deck" podcast, Young told host Rich Cimini that the Jets were once considered to be among the "bottom five" teams in the NFL for a franchise quarterback to flourish. But there's reason for optimism under new leadership of general manager Joe Douglas and head coach Robert Saleh, he added.
"I said to Zach and Mike (Wilson, his father), all the things that you could ask for to happen over the last four or five months, every move seems to be a real positive one to make that place a great place for a quarterback," Young told the podcast.
That doesn't mean succeeding in New York will be easy. Sure, Douglas and Sahleh want to be successful — what NFL coach or GM doesn't? — but there are several unique factors to New York that could make it a hard-sell for many quarterbacks.
Among those is the media market, which has proven to be ruthless among its critique and criticism in its search for the next "Broadway Joe." Every misstep by Wilson will be over-analyzed, every false read or misinterpretation devoured. For a 21-year-old from Draper whose most experience with the media has come with the dozen or so reporters covering the Cougars, that's quite the lesson to learn.
But the Jets will do everything they can to protect their investment of the next 3-4 years, which has former BYU quarterback (and current Wilson personal trainer) John Beck hopeful in his protege's advancement.
"They're going to pick him to be their future. They want him to be their quarterback," Beck told BYUtv. "As soon as he gets picked, they're going to fly him up to New York, present him to the media, and present him as 'our future quarterback.' I know exactly what that seems like.
"The more I learned about my situation, is I was walking into a place that was like a sinking ship. It's going to be totally different for (Wilson). They're bringing in a new coach, a new group of players. I think he's walking into a situation with a really strong support group that is doing everything they possibly can."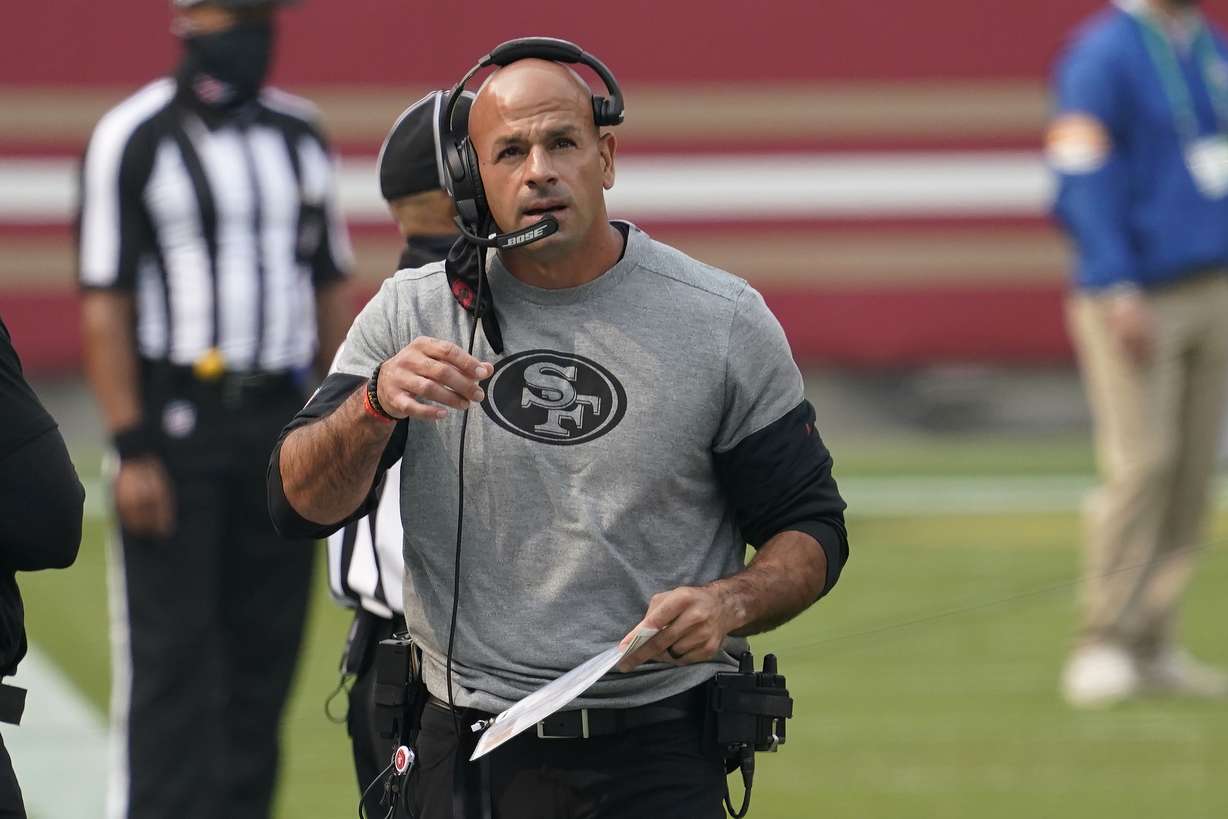 That doesn't mean it will be easy — quite the opposite. But Beck as seen the motivation that drives Wilson, even literally as he got in a car every weekend for a 13-hour trek to southern California to work out last summer with the former Cougar great a season after throwing for nine interceptions during a middling 7-6 season. Wilson won't change overnight just because he signs a professional contract or attracts sponsorships from Nike, Chipotle and Traeger Grills.
The same baby-faced assassin who was one of the smallest quarterbacks in his youth league in Sandy and went on to lead Corner Canyon to a state title is the same quarterback whose name will be called Thursday night (6 p.m. MT, ABC/ESPN/NFL Network). The Jets will even get a bit of the same baby face.
"All those concerns are valid, and I would be lying if I said I didn't have those concerns, as well. Zach has voiced those concerns," Beck said. "But what you have to do is realize those things are outside your control — and what an awesome opportunity it would be to turn those places around. There's an excitement there … I've seen really crappy places, and really good places. There's a cool challenge to take a place with less success and do whatever you can to make it successful."
At the very least, the Jets are getting one of the strongest arms in the NFL draft — and one that at least a handful of anonymous executives told ESPN might be tempted to take over Trevor Lawrence, the Clemson star and presumed No. 1 pick by the Jacksonville Jaguars. It's the same arm talent that threw for 3,692 yards and 33 touchdowns with just three interceptions in his final season at BYU, an 11-1 campaign that vaulted Wilson into the top-10 in the Heisman Trophy voting.
Of course, none of them will. Lawrence has been the presumed top pick since his junior year in high school — but there are purely physical talents to make the Jets' decision easier toward Wilson, and even once-skeptical Cimini believes the BYU quarterback is probably the best non-Lawrence fit for New York. That includes over other top quarterbacks like Justin Fields of Ohio State, Mac Jones of Alabama and Trey Lance of North Dakota State.
"The way he throws is somewhat like Aaron Rodgers," Young explained. "And then his off-platform stuff we talk about a lot, it's really in many ways reminds me of Patrick Mahomes. I don't say these names because he's going to ... you still have to go do it. As far as what he's shown, those are the physical traits."
But mostly, Young and Beck believe Wilson's path to success will depend less on the Jets and more on Wilson, the hard-working kid who left his senior prom on the table to enroll at BYU and get to work for an extra session of spring football. Thursday will be a celebration of Wilson's career, Friday will be a chance to meet with the press and talk about it — and then the work starts immediately after.
"I think Zach can be successful there because he's guy who loves challenges," Beck said. "I think Robert Saleh the new coach is that type of guy, as well. The guys who played on his defense, that's the thing they love most about him.
"It doesn't meant that black cloud is going to leave … But at this point in time, I've talked to Zach and tried to tell him where your feet are at right now is a really exciting opportunity. It's storied franchise, a lot of history there, and if you can turn that place around, it will be a great place to win football games."
×
Related stories
Most recent BYU Cougars stories