SALT LAKE CITY — The process to temporarily fill a Salt Lake City council seat is set to get underway in the coming days after a council member representing a portion of the city's west side resigned to take a new position with the city.
The city council's District 2 position, which represents its Poplar Grove and Glendale neighborhoods, was officially vacated Wednesday morning after city councilor Andrew Johnston resigned. His term was set to run through to the beginning of 2024 but he was selected by Salt Lake City Mayor Erin Mendenhall last week to serve as the city's director of Homelessness Policy and Outreach, a new city position aimed to end homelessness.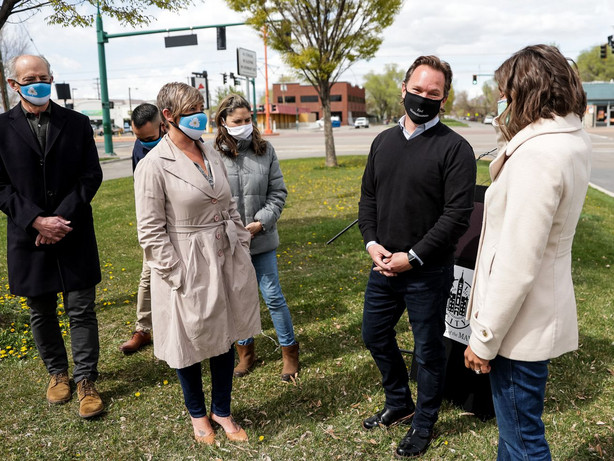 Salt Lake City officials said later Wednesday that there will be a two-step process to fill in the remainder of Johnston's term. The council will appoint one applicant to fill the vacancy through Jan. 3, 2022. A special election will then be held this November to complete the final two years of what would have been Johnston's term.
The city's first process will begin Friday, which is when applications to serve on the council will be made available on a city webpage.
To be qualified, a candidate must be a registered voter in Salt Lake City who has resided in the district's boundaries for at least 12 consecutive months immediately before the date of appointment. The individual must also not be "a mentally incompetent individual, an individual convicted of a felony, or an individual convicted of treason or a crime against the elective franchise may not hold office in this state until the right to hold elective office is restored," according to the city, which referred to Utah Constitution Article IV, Section 6.
The city will begin accepting applications on Monday. All applications must be submitted in person at the City Recorder's Office, which is temporarily located at 349 S. 200 East, Suite 100 by noon on May 10. City officials said masks are required to enter the office and social distancing must also be observed.
"Applicants are encouraged to include a letter of interest and resume to highlight their qualifications for the position," city officials wrote in a statement. "Applicants are reminded that all information provided will become part of the public record. Applicants may not be employed by Salt Lake City if selected for the vacancy."
Public meetings will be held "as needed" on May 13, May 18 and May 20 to interview applicants. Since the council is still not meeting in person, all interview meetings will be conducted through the Webex video telecommunication service.
The final replacement will be determined through a general election on Nov. 2. One of Johnston's final acts as a city council member was to vote in favor of a proposal for the city to use ranked-choice voting this fall. The November election will also decide the city's first, third, fifth and seventh district seats.
Johnston said last week that he would step down as vice president of program operations for Volunteers of America Utah as a result of his new position.
In announcing the new city position, Mendenhall called homelessness "one of the most pressing and complicated issues" facing not just Salt Lake City but many other cities in the U.S.
"The pathways into and out of homelessness are as varied as the individuals who experienced it themselves," she said, "and how Salt Lake City approaches the issue must be as innovative and collaborative and relentless as possible."
×
Related Stories