Estimated read time: 2-3 minutes
This archived news story is available only for your personal, non-commercial use. Information in the story may be outdated or superseded by additional information. Reading or replaying the story in its archived form does not constitute a republication of the story.
UTAH STATE PRISON — One of the men convicted in connection with the disappearance and death of a Utah teen in 1995 has been ordered to serve out his entire sentence because of his refusal to help investigators find her remains.
The Utah Board of Pardons and Parole has voted to keep Timmy Brent Olsen, 43, in the Utah State Prison until his sentence expires on Feb. 10, 2026.
Olsen was convicted in 2011 of a reduced charge of manslaughter and sentenced to a term of one to 15 years in the Utah State Prison for his role in the death of 15-year-old Kiplyn Davis, whose remains have never been found.
Olsen and another person he has never identified drove up Spanish Fork Canyon with Davis on May 2, 1995. Olsen has stated in prior police interviews that he saw the other person hit the girl on the head with a large rock, knocking her unconscious. The two returned to the scene later that evening to dispose of her body.
In 2005, Olsen, David Rucker Leifson and three others — Scott Brunson, Garry Blackmore and Christopher Neal Jeppson — were indicted in federal court on charges of perjury before a grand jury and lying to a federal agent regarding comments about moving a girl's body and creating false alibis.
Olsen was ordered to serve 12 ½ years in federal prison for perjury. In 2016, he was moved from the federal system to the Utah State Prison.
On March 9, Olsen had his first parole hearing. As he did during Olsen's sentencing hearing in 2011, Richard Davis, Kiplyn's father, told Olsen during his parole hearing that he would advocate for his release if he would just give them more information about the location of his daughter's body.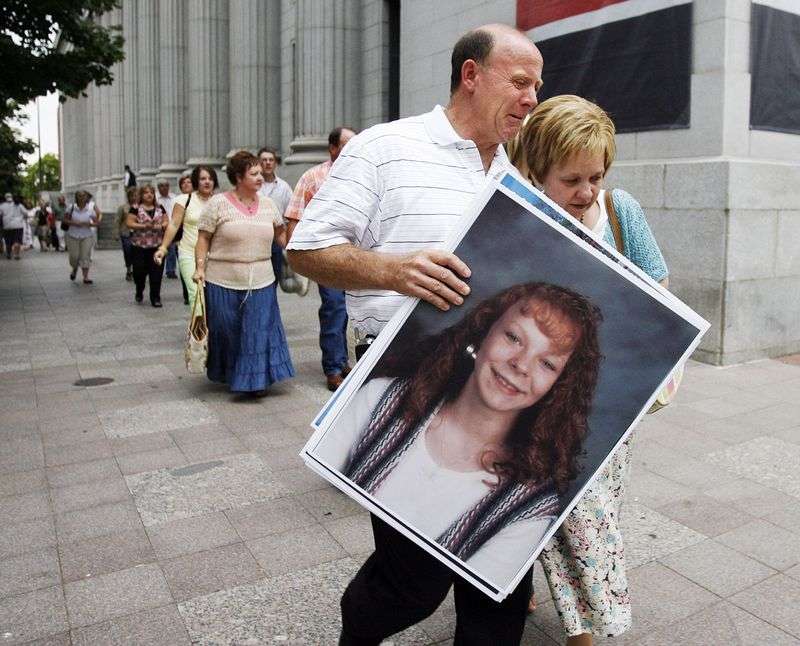 "All I'm asking ... just tell me where Kiplyn is," Davis pleaded during the hearing.
But Olsen said he did not have any information to give the family and even declined to recount the details of what happened that day in 1995.
Even when Board of Pardons and Parole Chairwoman Carrie Cochran reminded Olsen that a new law had just been enacted in Utah that does not allow people convicted of homicide to be paroled unless they have "cooperated in the recovery of the victim's remains," Olsen still said he had nothing more to say.
In its decision to make Olsen serve the remainder of his sentence, the board noted that "Mr. Olsen has not cooperated in good faith in efforts to locate the victim's remains," and that based on the changes made by the Utah Legislature to state law, "Mr. Olsen has not met the requirements for parole."
The board also noted in its decision that "if at any future date Mr. Olsen can present evidence which leads to the location and recovery of the victim's remains, or that shows he acted in good faith to do so, the board will reconsider the decision of expiration of sentence."
×
Photos
Related stories
Most recent Utah stories