SALT LAKE CITY — After the tournament's abrupt cancellation last year due to the COVID-19 pandemic, Wasatch Academy is back in GEICO Nationals — and they aren't the only team from the state of Utah headed to Fort Meyers, Florida.
Class 6A state champion Fremont girls basketball was one of four girls' teams invited to the GEICO High School Basketball National Tournament, announced Tuesday, to play alongside an expanded 10-team boys tournament that features nine squads ranked in the top-25 nationally, including No. 10 Wasatch Academy from Mount Pleasant.
The Silverwolves (26-0), who are ranked No. 15 nationally by MaxPreps, wrapped up an undefeated season with a 63-41 win over Herriman in the 6A state title game. Led by BYU signee Emma Calvert and playing without injured top junior Timea Gardiner, Fremont returned to the top of Utah girls basketball with its second time in four years and third time under head coach Lisa Dalebout.
Now they'll get a chance to showcase themselves in front of a national audience at Suncoast Credit Union Arena in Fort Myers, Florida. The Silverwolves will open the tournament Friday, April 2 at 10:30 a.m. MT against No. 2 Westlake (Ga.) on ESPNU. The winner will advance to Saturday's final against the winner of No. 4 Paul VI (Va.) and No. 3 Lake Highland Prep (Fla.) at 8 a.m. MT on ESPN2.
The game marks Fremont's first trip to GEICO Nationals since 2014, when the Silverwolves lost to Riverdale Baptist (Md.) at Madison Square Garden in New York.
It hasn't been nearly as long for Wasatch Academy, the national power that preps at the boarding school in Mount Pleasant. The Tigers (18-6) received a bid to GEICO Nationals for the fourth time, including the No. 2 ranking in last year's tournament that was canceled by the pandemic but announced as a bracket.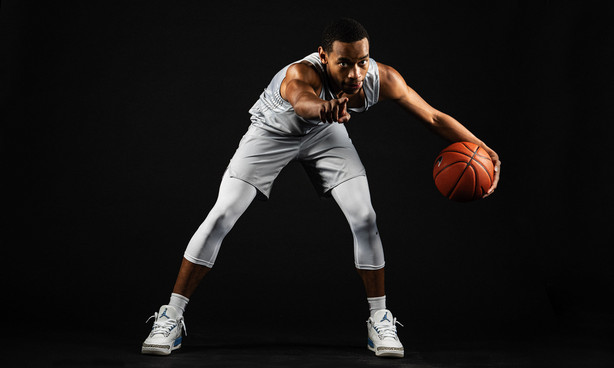 No. 10 Wasatch Academy will open against No. 4 AZ Compass Prep (Ariz.) on Thursday, April 1 at 4 p.m. MT (ESPNU). The boys' final is scheduled for Saturday, April 3 at 10 a.m. MT on ESPN.
The Dragons (27-1) are ranked No. 2 nationally by MaxPreps, No. 4 by ESPN, and carry a resume that includes a win over ESPN No. 2 Sunrise Christian. They're led by TyTy Washington, the No. 34 recruit in the country by ESPN who recently decommitted from Creighton.
He also plays AUU basketball with Wasatch junior guard Richard "Pop" Isaacs, Jr., a five-star recruit, and features regularly on the same summer circuit as Tigers wing Nolan Hickman, the McDonald's All-American who has signed with Kentucky.
"That's a very good team," Wasatch Academy coach Paul Peterson told KSL.com. "TyTy Washington is the most sought-out guard in the country right now. He's one of the best players in the country that really stands out to me, with 'Pop,' and the program because of my own relationship with him … I love that kid so much."
In addition to Hickman, the Tigers are also led by ESPN's No. 33 junior Isaacs, Houston signee Robbie Armbrester, Ohio State commit Roddy Gayle Jr., BYU signee Fousseyni Traore, Eastern Washington commit Casey Jones and team captain Brennan Rigsby.
Other top teams in the boys' tournament include No. 1 Montverde Academy (Fla.), No. 2 Sunrise Christian (Kan.) and No. 3 IMG Academy (Fla.). In all, six McDonald's All-Americans will participate, including Hickman, Sunrise's Kendall Brown and Kennedy Chandler, IMG's Moussa Diabate, Montverde's Caleb Houstan, Prolific Prep's Nate Bittle and Raven Johnson from Westlake (Ga.).
Compass Prep and Prolific Prep join the field after excelling on the Grind Session, a first-of-its-kind winter of elite high school basketball events in the United States, Canada and the Bahamas.
"That's a great group of teams," Peterson said. "With the emergence of the two Grind Session teams, it makes for an even stronger field than past years.
"It's always strong, but this year's field is as strong as it has ever been."
2021 GEICO High School Basketball Nationals schedule
Wednesday, March 31
La Lumiere (Ind.) vs. No. 18 Prolific Prep (Calif.), 6 p.m. ET (ESPN3)
No. 21 Oak Hill (Va.) vs. No. 15 Pace Academy (Ga.), 8 p.m. ET (ESPN3)
Thursday, April 1
No. 12 Milton (Ga.) vs. No. 3 IMG Academy (Fla.), 12 p.m. ET (ESPNU)
Game 1 winner vs. No. 2 Sunrise Christian (Kan.), 2 p.m. ET (ESPNU)
Game 2 winner vs. No. 1 Montverde Academy (Fla.), 4 p.m. MT (ESPNU)
No. 10 Wasatch Academy vs. No. 4 AZ Compass Prep, 6 p.m. ET (ESPNU)
Friday, April 2
No. 4 Paul VI (Va.) vs. No. 3 Lake Highland Prep (Fla.), 10:30 a.m. ET (ESPNU)
No. 15 Fremont (Utah) vs. No. 2 Westlake (Ga.), 12:30 p.m. ET (ESPNU)
Game 3 winner vs. Game 4 winner, 2:30 p.m. ET (ESPN2)
Game 5 winner vs. Game 6 winner, 4:30 p.m. ET (ESPN2)
Saturday, April 3
Girls championship, 10 a.m. ET (ESPN2)
Boys championship, 12 p.m. ET (ESPN)
×
Related Stories