MOUNT PLEASANT — The day Wasatch Academy received its first McDonald's All-American citation started out like a normal day.
So normal, in fact, that the honoree found out with only two people in the room.
But after Tigers senior Nolan Hickman was announced as one of 14 honorees for the prestigious prep all-star event in Chicago, the equally even-keeled Richard "Pop" Isaacs and Hickman simply nodded and dabbed one another.
Then Wasatch coach Paul Peterson texted the rest of his players, who all had class when the roster was announced on ESPN's "The Jump." He didn't say why, but "practice is canceled; come to my office."
When the team showed up and saw the news, they jumped and hollered on Hickman, who sheepishly offered his thanks.
"And then we went straight to McDonald's to celebrate," Peterson said.
Hickman, a 6-foot-2 guard who signed with Kentucky, became the first McDonald's All-American in Wasatch Academy history on Tuesday. He's just the fourth such honoree in Utah state history, joining Lone Peak's Frank Jackson (2016), Brighton's Garner Meads (2000) and Emery's Shawn Bradley (1990).
But for Hickman, the acknowledgement puts him on the same stage where he's seen future NBA stars play among the nation's best in high school.
"This is definitely an honor. It means a lot," said Hickman, who prepped at Eastside Catholic in Sammamish, Washington, before transferring to the Mount Pleasant-based boarding school for the 2020-21 school year. "It's something I dreamed of as a kid; that's the best of the best. It means I'm doing something well, and that all the hard work is paying off. I can't be mad at it."
With his coach flipping the remote, his junior point guard sitting next to him, and his mom crying while watching the same announcement over FaceTime, Hickman realized he was joining that list of legends.
For a teenager who experienced severe homesickness when he moved to rural Utah and averaged 19.1 points and 5.7 rebounds in 24 games for the Tigers, the honor means plenty — for him, and the team that accepted him.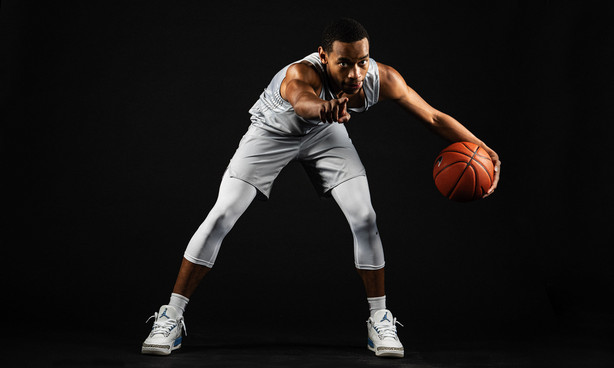 "Nolan resembles Wasatch Academy as a program," Peterson said. "He's the kind of kid who is about hard work, and not the glitz and glamour. His parents always taught him to put your head down and work, and I feel like the program is just like that.
"I think it's a great partnership. He helped the program so much, but he proves that we can help kids. We're about helping kids, and I want to help kids. I don't want to worry about wins and losses; kids are the most important thing, and I think this is what happens when you worry about that."
Playing alongside teammates like Houston-bound Robbie Armbrester, BYU signee Fousseyni Traori and Isaacs, among others, Hickman developed into the all-around player that landed with Kentucky coach John Calipari.
Even more, he developed into an all-around teammate and friend who grew to be more focused on helping others than helping himself.
"He's the coolest cat you'll ever meet," Peterson said. "I've never witnessed a guy who everybody wants to be their friend like Nolan. He's the ultimate teammate, very coachable and he's just a friend. He's leaving as my friend; I think we'll be connected forever."
Hickman and the Tigers played a bifurcated schedule of both local and national teams, picking up wins over Lone Peak, American Fork and Timpview, as well as national powers La Lumiere Oak Hill and Bishop Walsh.
So celebrating the recognition the way he did — hundreds of miles from home, with his teammates, ordering a Big Mac and fries — was the perfect way to celebrate the team award.
"I feel like this year was the biggest honor, especially for guys like me who didn't even have a hoops season back home," Hickman said. "I look like a genius coming over to Wasatch my senior year, and playing all 24 games. It was definitely a win on my part, and I'm glad I did it."
Hickman is the product of his Eastside Catholic, his AAU program Seattle Rotary, and his father and long-time trainer Nolan Sr. But he's also a product of Wasatch Academy — for whom he made history Tuesday.
"Those guys are the ones who made Nolan. We just tried to make him better," Peterson said. "They created Nolan, and we gave him a platform."
McDonald's All-American Games
Boys roster
PF Patrick Baldwin, Jr. (Hamilton HS, Wisc.)
C Paolo Banchero (O'Dea HS, Wash.)
C Nate Bittle (Prolific Prep, Calif.)
SF Kendall Brown (Grand Rapids Christian, Mich.)
PG Kennedy Chandler (Sunrise Christian, Kan.)
SG Max Christie (Rolling Meadows, Ill.)
C Daimion Collins (Atlanta, Texas)
PG J.D. Davison (Calhoun, Ala.)
PF Moussa Diabate (IMG Academy, Fla.)
PF Michael Foster (Hillcrest Prep, Ariz.)
C Jackson Grant (Olympia, Wash.)
SF A.J. Griffin (Archbishop Stepinac, N.Y.)
SG Jaden Hardy (Coronado, Nev.)
PG Nolan Hickman (Wasatch Academy, Utah)
C Chet Holmgren (Minnehaha Academy, Minn.)
SF Caleb Houstan (Montverde Academy, Fla.)
SF Harrison Ingram (Saint Mark's, Texas)
SG Trevor Keels (Paul VI, Va.)
SG Aminu Mohammed (Greenwood Laboratory, Mo.)
PG Daeshun Ruffin (Callaway, Miss.)
PG Hunter Sallis (Millard North, Neb.)
PF Jabari Smith (Sandy Creek, Ga.)
SF Peyton Watson (Long Beach Polytechnic, Calif.)
×
Related Stories