LEHI — March 21, 2021, is World Down Syndrome Day, and a Utah-based organization is raising funds to find families for orphaned children all over the world with Down syndrome through a virtual challenge it's calling 3/21.
Throughout the month of March, Racing for Orphans with Down Syndrome, or RODS, is asking people to do three things centered around the number 21 to represent the extra 21st chromosome that individuals with Down syndrome have. Participants are asked to share this video of children with Down Syndrome with 21 people, do something centered around the number 21, and then donate to the cause.
RODS founder Brady Murray knows firsthand the importance of finding families for these children because he has two children with Down syndrome: his firstborn son and his son he adopted from an orphanage. His adopted son was found lying abandoned on a street corner when he was 6 months old.
"When our oldest was born with Down syndrome, my wife and I were filled with love for him, and he had brought so much more of that love into our home," Murray said. "Having a child with Down syndrome also opened up a community of love and support that we didn't know was there."
It was through Murray's involvement in the Down syndrome community that he and his wife were made aware of many children around the world being abandoned and left without families. It was that realization coupled with his love for his son and other individuals with Down syndrome that caused Murray to take action to help find families for these children.
"When I learned about these children in orphanages who were often malnourished and unable to develop the way they should, I felt a sense of urgency to find families for them," Murray said.
That urgency led Murray to begin the nonprofit organization RODS in an effort to raise funds through racing events to bring children home to their families. It was also while working with his organization that he and his wife learned about their second son with Down syndrome, whom they were able to bring home to their family.
"With these adoptions being international, it is very expensive," Murray said. "The cost is anywhere between $25,000 and $40,000, which is a lot of money for most families."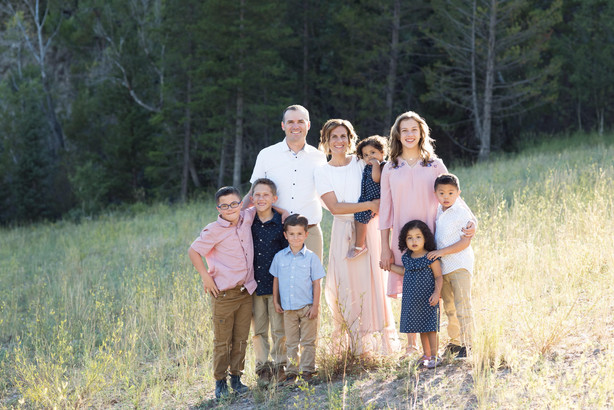 Rather than providing funds for families to adopt, RODS finds a child in need of adoption and raises money for that child. The money can then be used to get that child to a home.
"We focus on children who don't already have families who are adopting them," Murray said. "Not only does this help families adopt, but it gives these children who may not have been adopted a higher chance at being brought home because the financial burden is lifted."
Since the organization began back in 2012, RODS has been able to find families for 58 children with Down syndrome. One of those families is the Price family, who currently lives in Alaska but is originally from Cache Valley, Utah. According to Ginger Price, RODS was the missing piece of the puzzle in bringing their daughter Maggie home.
"We got connected with RODS in 2015 when we adopted our daughter Maggie from Columbia," Price said. "We had a lot of financial strains, including my husband losing his job right before, but the funds that the RODS organization provided allowed us to bring our daughter home. It really was the missing piece to our puzzle, and we are so grateful for it."
With many races being canceled due to COVID-19 restrictions, the RODS organization is doing its fundraising virtually through its 3/21 event from now until the end of March.
For more information on RODS, the 3/21 event and to donate, go to rods.org or find the organization on Instagram @rodsracing.
---
×
Photos
Related Stories