SALT LAKE CITY — Here are 10 stories you may have missed over the weekend. As always, click on the headline to read the full story.
1. Trump hints at 2024 bid, repeats election claim
Former President Donald Trump hinted on Sunday at a possible presidential run in 2024, attacked President Joe Biden and repeated his fraudulent claims he won the 2020 election in his first major appearance since leaving the White House nearly six weeks ago.
2. 'Nomadland,' satire 'Borat 2' win top Golden Globes
Drama "Nomadland" and satire "Borat Subsequent Moviefilm" won movie honors at the Golden Globes on Sunday in a mostly virtual bicoastal ceremony that was marked by pandemic conditions and calls for more diversity.
3. The Church of Jesus Christ stands by opposition to Equality Act, instead calls for protection of religious freedom and LGBTQ community
The Church of Jesus Christ of Latter-day Saints stands by its original opposing on the Equality Act, which was passed this week by the U.S. House of Representatives, a church official said in a statement Saturday.
4. J&J vaccine expected in Utah Wednesday; 7,200 ineligible vaccine appointments canceled
Gov. Spencer Cox said Utah will start recieving the newly approved vaccine from Johnson & Johnson on Wednesday.
5. Intermountain marks 1 year since receiving first COVID-19 patient
It was one year ago Sunday that St. George resident Mark Jorgensen arrived at Intermountain Medical Center in Murray and became the first Utahn with a confirmed COVID-19 case to be treated in the state.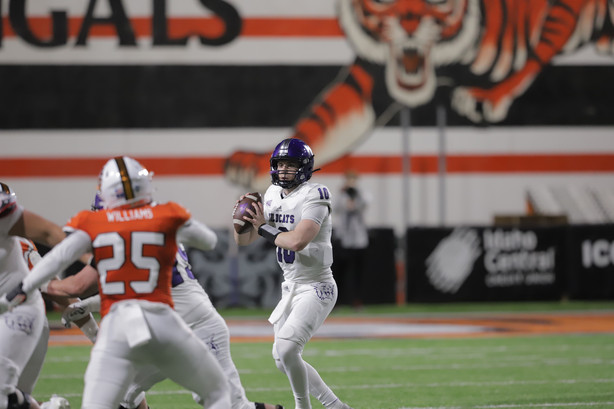 Sports
1. Alfonso Plummer scores 19 as Utes upset No. 19 USC at home
The Utes held on to the bitter end and upset USC 71-61, snapping a four-game losing skid and earning the most impressive win of the season just over a week before the Pac-12 tournament.
2. Senior trio, Knell rally BYU basketball to end regular season with home win over Saint Mary's
The senior trio combined to shoot 4-of-5 to open the second half, and Trevin Knell had a team-high 15 points and four rebounds to help BYU pull away from West Coast Conference rival Saint Mary's 65-51 in the regular-season finale Saturday night in the Marriott Center.
3. Donovan Mitchell's superstar-level 2nd-half buries Magic as Jazz bounce back
Mitchell scored 25 of his 31 points in the second half in a performance that Jazz coach Quin Snyder called "one of his best games of the year."
4. 'They came out ready to go': Dixie State stuns No. 22 Tarleton to open Division I FCS era
Former BYU quarterback Kody Wilstead threw for 350 yards and a touchdown, and ran for another score as Dixie State opened their Division I account with an upset win over the Texans.
5. Wildcats rout Bengals 49-21 in FCS season opener
Freshman quarterback Bronson Barron threw for 312 yards and four touchdowns in the Wildcats' largest margin of victory in the Jay Hill era of football.
×