Estimated read time: 9-10 minutes
This archived news story is available only for your personal, non-commercial use. Information in the story may be outdated or superseded by additional information. Reading or replaying the story in its archived form does not constitute a republication of the story.
BABYLAND — Getting from point A to point B can be a strenuous experience when you're toting kids, a diaper bag, and whatever other items the day calls for.
I remember one particularly traumatic experience at the airport when I hauled two car seats, a stroller and the family's luggage from the curb to a check-in counter that seemed like it was in a different time zone. If it hadn't been for a friendly traveler who offered to help carry a few of the items, we never would've made our flight.
This review looks at some great products that can help make your travels smoother (and safer).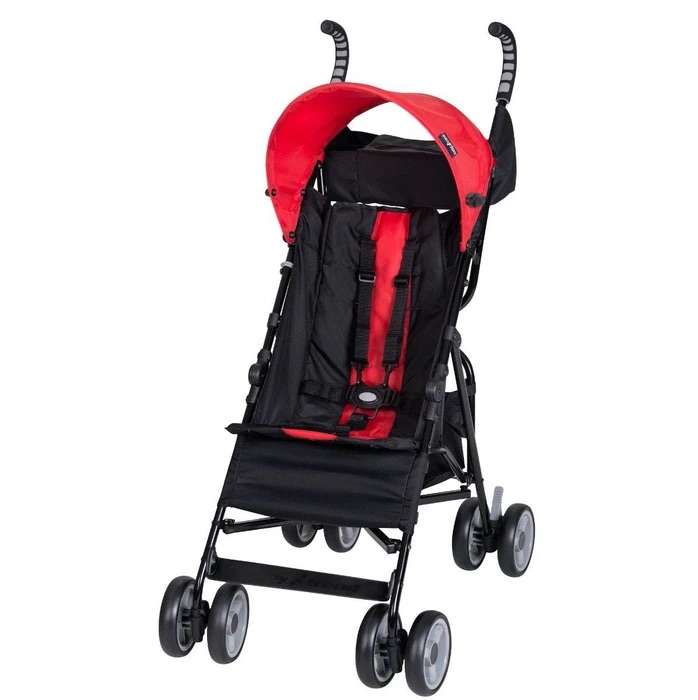 PRICE: $44
GRADE: A-
This lightweight stroller — weighing in at just over 12 pounds — is affordable and reliable. Plus, it can accommodate children up to 50 pounds.
Even though it's designed for efficiency, the Rocket has nice features such as a parent organizer tray, storage basket, and a removable canopy. The dual-foot activated parking brake helps keep it securely in place even on hills.
The seat definitely isn't the most comfortable around, but there is a five-point safety harness and it gets the job done. It should be noted that the stroller folds down quite compactly for travel and storage.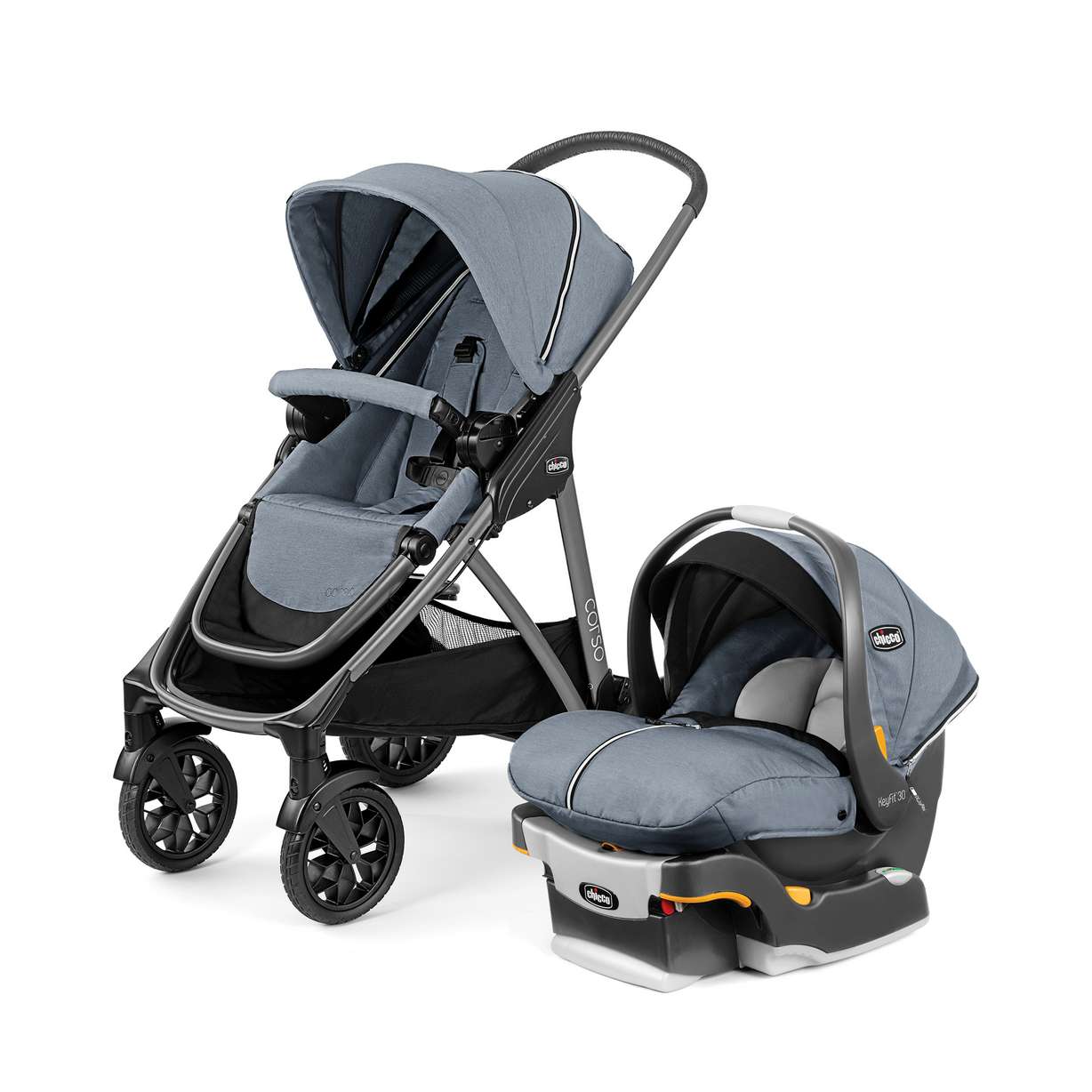 PRICE: $499
GRADE: A
The Corso Modular Travel System is a great option for those looking for a full travel system. The stroller is high-quality and offers lots of nice features, while the included KeyFit 30 Zip Infant Car Seat is one of the highest-rated seats on the market. It's always nice to buy a complete package like this and not feel like you're compromising on quality.
The Corso stroller has four different seating configurations for your child, with parent-facing ideal in the early phases and front-facing perfect for kids who are old enough to want to see the action ahead of them. The system comes with a toddler seat. The adjustable footrest, adjustable rear suspension, EVA tires, and swivel bearings all combine for a smooth and comfy ride for kids up to 50 pounds.
The KeyFit 30 Zip Infant Car Seat is definitely the highlight of this set. It clicks into place on the stroller quite easily and pairs with the stay-in-car base so that you can transition from stroller to car in a matter of seconds. Safe for children from 4 to 30 pounds, this seat is simply fantastic.
PRICE: $139
GRADE: A-
Wraps are amazing, but your baby will eventually outgrow them and want the freedom that comes from a multi-position carrier. The Ergobaby 360 fits this stage of development perfectly and can accommodate kids from 12 to 45 pounds.
As the name suggests, this carrier gives you numerous options for how your child is carried. The forward-facing configuration is a favorite for many children who yearn to see the world in front of them, while the backpack mode is also great for long walks and active days out.
The all-mesh Ergobaby 360 is breathable and offers substantial lumbar support, which will really make life better when you get to the point where your child weighs 30 to 45 pounds. The padded shoulder straps also help make long walks more enjoyable, as does the UPF 50+ baby privacy hood.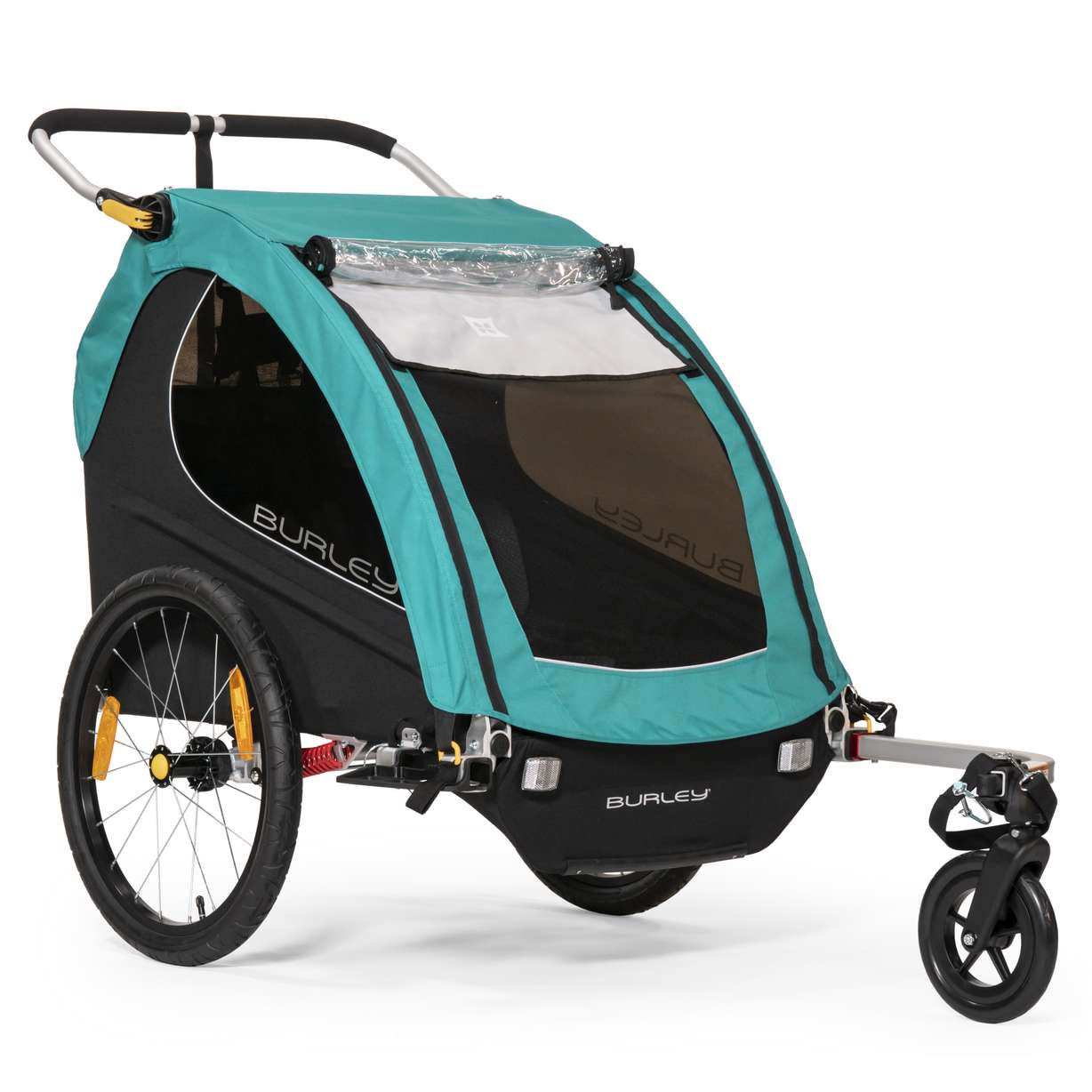 PRICE: $599
GRADE: A
Burley bicycle trailers are known for their durability. Get one for your first child and it'll still be reliably rolling along if you make the bold decision to have 14 more kids. In my experience, very little maintenance is required to keep these trailers in great shape.
The Encore X bike trailer accommodates up to two riders and can easily be converted to a double stroller. The trailer is designed with suspension for bumpier terrain, so you aren't limited to sidewalks and roads. Additional comfort comes from the tinted windows (with UV protection), sunshade, hammock-style seats, and water-resistant cover.
This trailer is built on a heat-treated 6061-T6 aluminum frame, with an internal aluminum roll cage and five-point harnesses for passenger safety. It has internal cargo pockets, and you can also stash things in the rear cargo area. For times when you just need to haul non-human cargo instead of your loved ones, you can actually remove the seats and utilize the full capacity of the trailer.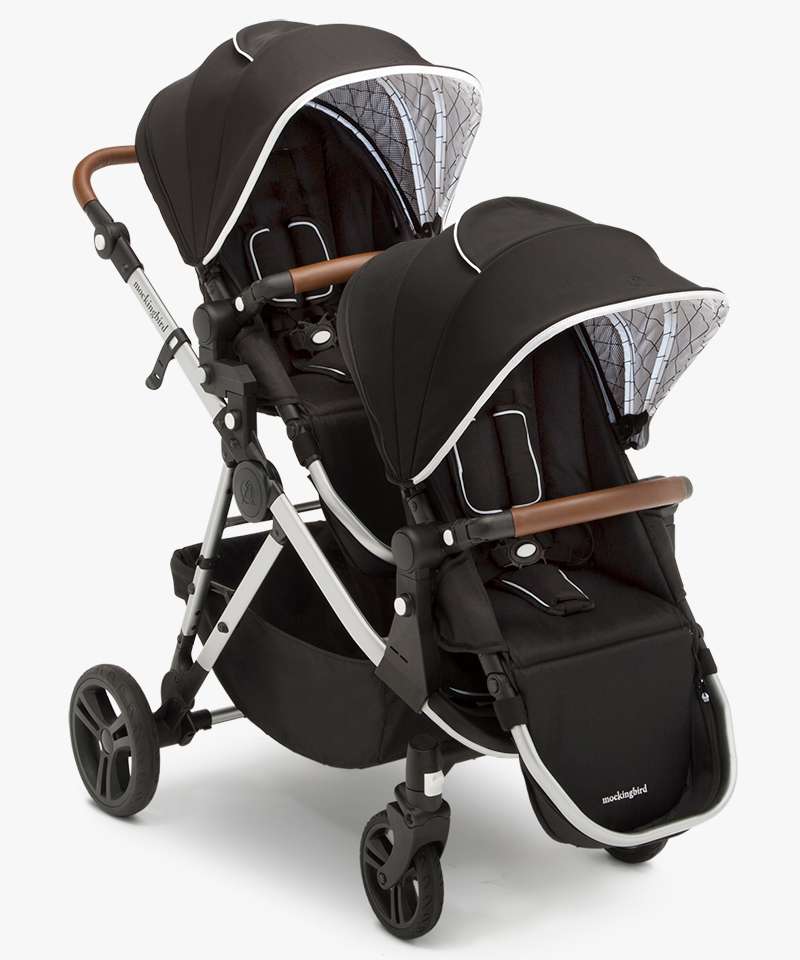 PRICE: $395
GRADE: A-
The Single-to-Double Stroller provides impressive versatility for growing families. There are more than five ways to position one child, but that jumps to 14 configurations when you add the 2nd Seat Kit to accommodate two riders. And the company is planning to release a stroller board soon that will allow a third child to ride on the back.
This modular stroller is more rugged than the design might suggest, with a high-quality frame and unpoppable tires. The all-weather canopy protects your child, while the reflective lining and trim increase your visibility after dark and help to keep everyone safer.
You get plenty of convenient features with the Single-to-Double Stroller. For example, you can fold and lock it with one hand. Also, it stands upright once folded. The under-seat basket can hold up to 25 pounds worth of cargo, ensuring that this stroller is as much a command center full of diapers and toys as it is a form of transportation.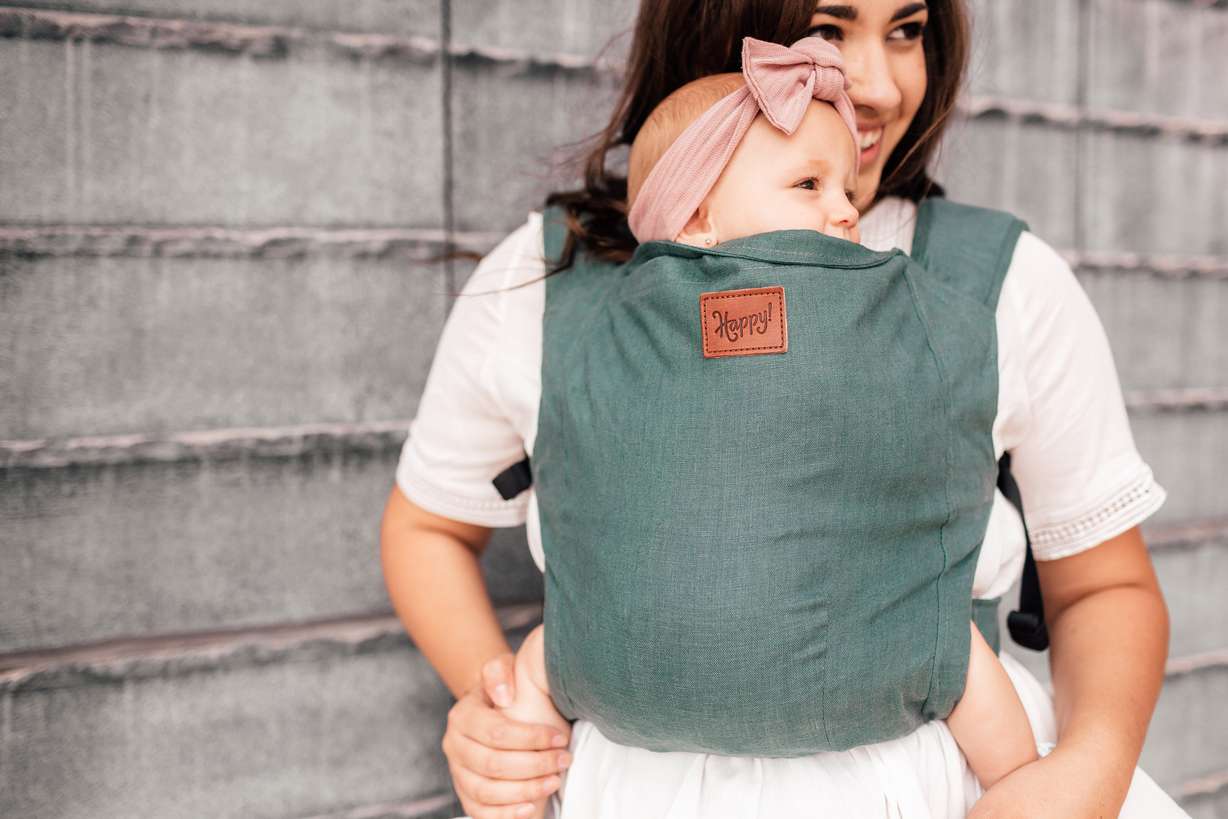 PRICE: $155
GRADE: A
The designers of the Happy Baby Carrier must've had minimalism on the mind because this carrier lacks many of the bells and whistles you might find on other products. But do you really need a baby food dispenser and a telescoping ham radio antenna on a carrier? The answer is no, and this sleek product shows why.
One area that the Happy Baby Carrier doesn't skimp is comfort. It's fully adjustable, so you can keep your baby perfectly snug. And the padded leg openings protect your child from pressure or agitation. The carrier is also lightweight and breathable, making it ideal for times when you'll be carrying your child for extended periods of time. In fact, the Happy Baby Carrier is about 50% lighter than most comparable carriers.
Given its efficient design, the Happy Baby Carrier can easily be folded up and stashed in your bag. It can accommodate children from 7 pounds up to 45 pounds, and it has a unique cinching feature that allows you to carry a newborn without the need for an insert. Also, don't forget to check the carrier's storage pocket, because there's a sun cover in there for hot days.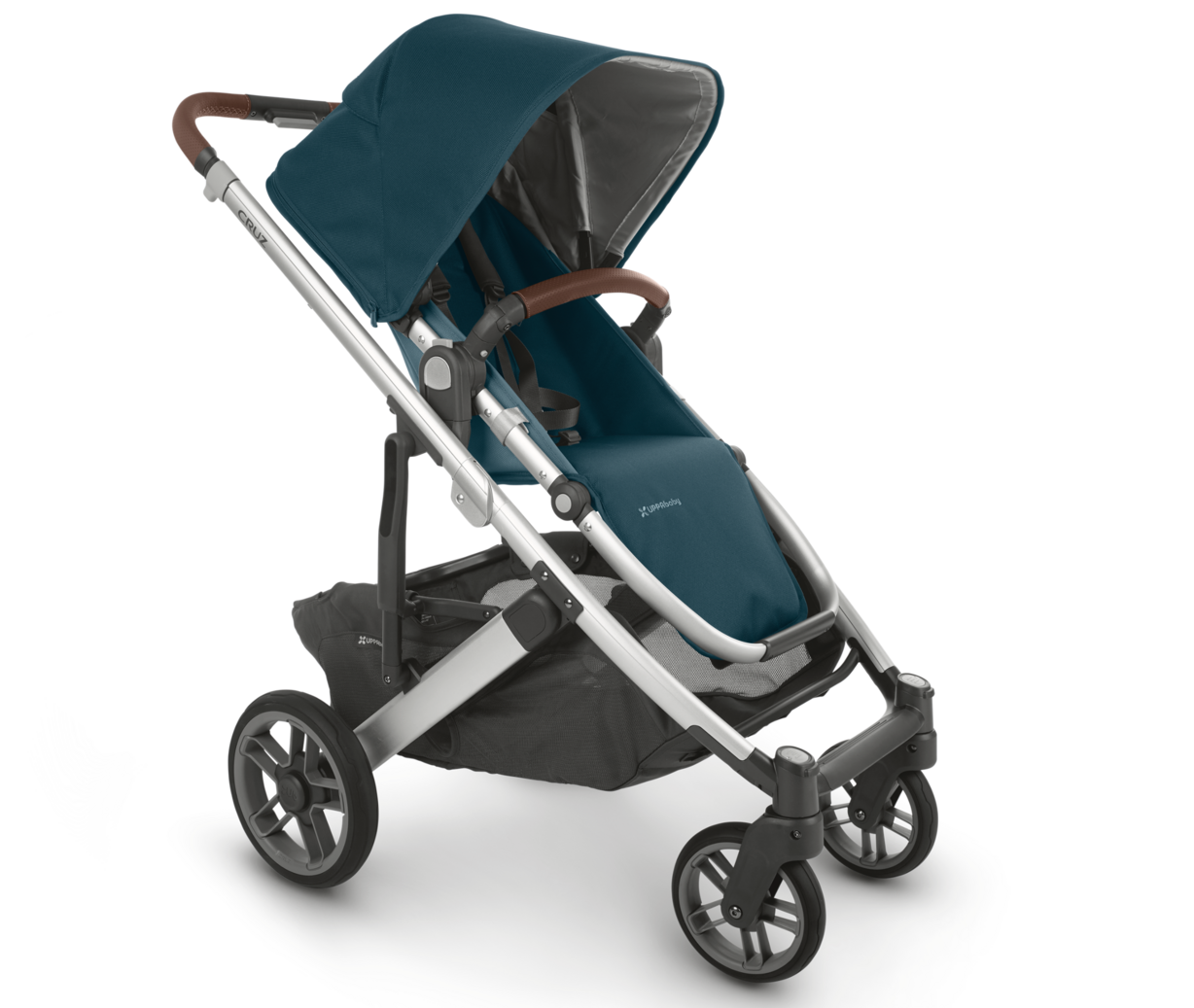 PRICE: Varies by retailer
GRADE: A
The CRUZ V2 features a host of bonus features that make life a little easier on a daily basis. These types of perks are always nice but take on extra meaning when you're sleep-deprived and hangry (which is a fairly regular occurrence for many parents).
For starters, this stroller has one of the smoothest recline functions I've ever tested. If your child dozes off, you can gently recline them using only one hand without worrying about a bumpy transition waking them up and ruining the bliss of the moment. The rear storage basket is huge and designed like a truck bed, making it easy to access your items throughout the day. Another nice feature is that the stroller stands on its own once folded. Finally, the adjustable handle is telescoping rather than tilting, which makes a huge difference for tall parents such as myself.
This stroller makes things equally nice for riders with its all-wheel suspension and adjustable UPF 50+ canopy. It can accommodate children from 3 months old up to 50 pounds.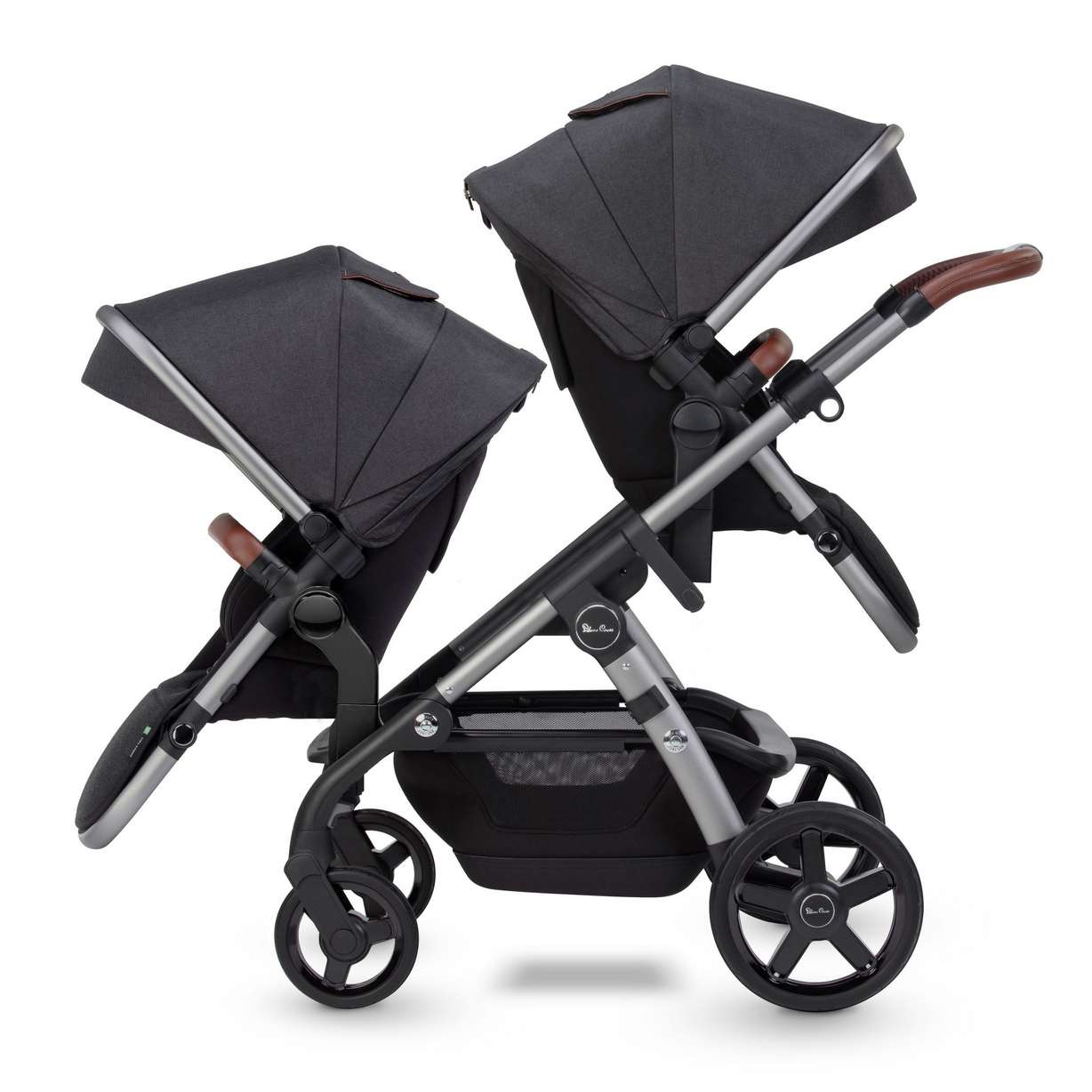 PRICE: Varies by retailer
GRADE: A
The Wave Stroller has been updated for 2021 with some impressive new features. The most important thing to know is that the stroller is now more than 4 pounds lighter but actually has the ability to haul up to 187 pounds in combined weight — 55 pounds in the main seat, 55 pounds in a tandem seat, 44 pounds on the stroller board, and 33 pounds of cargo in the basket.
With its magnesium alloy chassis, this stroller is one of the toughest on the market. The puncture-proof tires are top-quality, and there's a four-way independent suspension system. Other features include anti-bacterial liners, rain covers and mosquito nets. The bassinet is ventilated and comfy, making it suitable for overnight sleeping. And the main seat is one of the most comfortable I've ever tested (though I didn't personally sit in it because I weigh slightly more than 55 pounds).
This modular stroller gives you seven different configurations from the get-go with the tandem seat adaptors that are included in the box. Add in the optional components and you can set it up in 30 different modes, making it easy to find the perfect style for your family.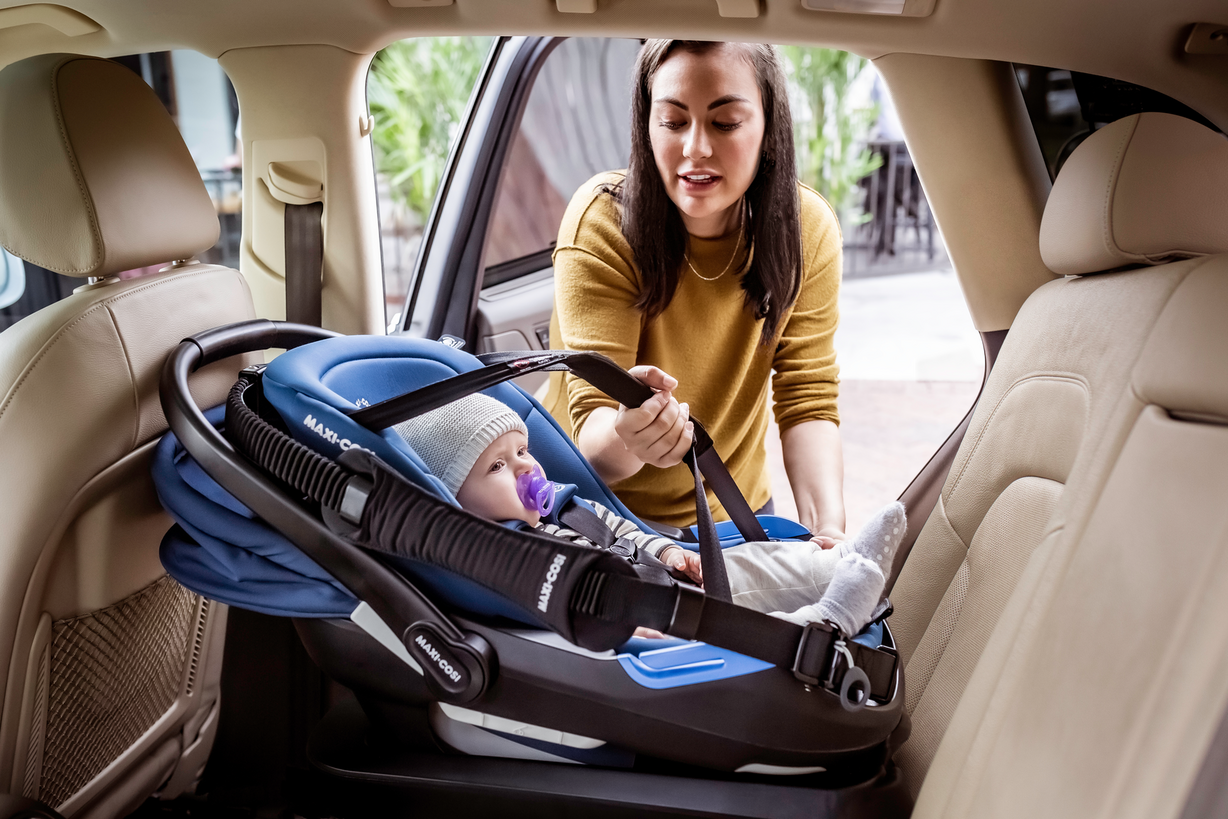 PRICE: Starting at $399
GRADE: A
The main attraction of a travel system is that you can roll your baby right up to your vehicle, remove their seat from the stroller, and then click it into the permanent base in your vehicle. But the Coral XP adds one more option to the mix – the ability to tote your child around without a stroller.
Here's how it works: Your child is buckled securely into a lightweight inner carrier, which tips the scales at about 5 pounds. Attached to the carrier is a cross-body strap so you can take your child wherever you want to go in the same way you might carry a large messenger bag. When you're ready to put your child back in a stroller or load them into your vehicle, the inner carrier simply clips into the outer carrier and you're good to go.
The Coral XP takes a little getting used to, but it's an awesome product. You'll find it so much easier to carry your baby to and from the house when you can leave the heaviest part of the seat in the car and just bring the essentials with you.
---
×
Photos
Most recent Home & Family stories