Estimated read time: 5-6 minutes
This archived news story is available only for your personal, non-commercial use. Information in the story may be outdated or superseded by additional information. Reading or replaying the story in its archived form does not constitute a republication of the story.
PROVO — Just over a month removed from the end of the college football season — and entering the first weeks in the Football Championship Subdivision's abbreviated spring season — the rest of the country is turning the page to next year.
Football never stops, and no place is that more true than at BYU.
The Cougars will open spring camp March 1, and among the workouts, routines and 11-on-11, pad-crunching sessions will be one big question: Who will succeed Zach Wilson as QB1?
Wilson, voted the No. 8 most outstanding player in the country by the Heisman Trust last season, is a projected first-round pick in April's NFL Draft. And while the Cougars will continue to support him, lean on him, and promote him (as they do all of their former players in the NFL) in late March's Pro Day and beyond, the challenge of finding the next quarterback is real.
It's a challenge that may not be finished by April. Or June. Or maybe even when fall camp opens in August.
The only timetable, really, is the Sept. 4 season opener against Arizona at Allegiant Stadium in Las Vegas — or maybe even BYU's home opener one week later against Utah.
"The best one that wins the job will be taking the snaps from center," BYU coach Kalani Sitake told BYUtv during a lengthy interview with the network. "The fortunate part for us is we have a bunch of guys who can do it, and I have confidence in all of them.
"I'm pretty sure someone will emerge by that time, and until then, we're going to give them as much time as possible to compete and win the spot."
Making the decision will be newly promoted offensive coordinator Aaron Roderick, and though he'll lean on Sitake and his assistants, the ultimate nomination will be his. It won't be easy, either.
Fresh off their highest national ranking since 1996, the Cougars return two quarterbacks with starting experience for 2021. Jaren Hall may be the most athletic, and the first-ever African American signal caller in BYU football history is stepping away from Mike Littlewood's baseball team for the spring so he can focus on football.
"I think he took some time to recovery and get healthy," Sitake said of Hall. "He's really good right now; going into spring ball, we feel really good about his health."
The 6-foot-1, 205-pound Maple Mountain product did not play in 2020 due to injuries, a year after completing 67% of his passes for 420 yards and a touchdown in seven games in 2019.
The bulk of Wilson's backup snaps in 2020 went to Baylor Romney, the 6-foot-2, 195-pound former walk-on from the Mormon Colonies in Mexico who threw for 747 yards and seven touchdowns with just two interceptions in three starts in 2019, including a 28-25 win over then-No. 14 Boise State.
"It's going to be a hard decision, for sure," Roderick said. "I think you always have to start with who we've seen play in a game before. I think it would be fair to start with Jaren and Baylor because we've seen them play and they both played well.
"We've seen Baylor more than Jaren, but obviously both played really well and got some big wins. Baylor got in quite a bit this year, and when he played, he was very efficient."
So the start of the QB derby has a 1A and 1B, and whichever you put in each position, that's the definition.
Plan B isn't much of a step down, though, as it includes two electric freshmen with prep accolades not common to BYU quarterbacks.
There's Jacob Conover, the 6-1, 205-pounder from Chandler High who was a four-star prospect by every major recruiting service and an ESPN top 300 recruit prior to serving a mission for The Church of Jesus Christ of Latter-day Saints in Paraguay.
Conover, who had offers from Alabama, Arizona State, Arizona, Ole Miss and others, returned home early due to the COVID-19 pandemic and enrolled at BYU just in time for the fall semester. He rose to become the team's scout team quarterback, a key cog in the Cougars' preparation for an 11-1 season as they worked against a quarterback who threw for more than 3,000 yards in each of his three seasons as a high school starter for a three-time Arizona state champion.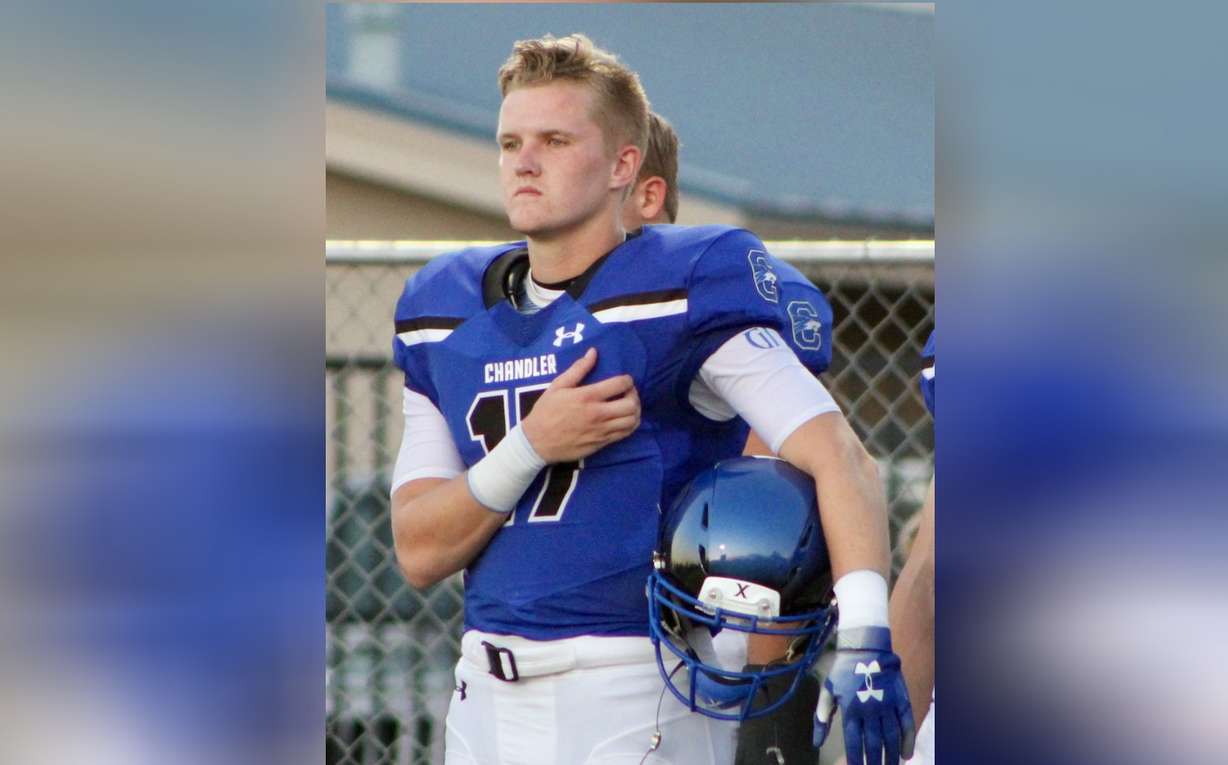 Conover's co-scout team engine Sol-Jay Maiava-Peters was the No. 23 dual-threat quarterback in the country by 247 Sports as a senior at St. John's College High School in Washington, D.C. The 6-1, 195-pound native of Hau'ula, Hawaii also played two seasons at Kahuku High School, where he threw for 1,557 yards and 15 touchdowns as a sophomore before moving to the mainland.
Maiava-Peters was recruited by Michigan, Oregon, Virginia and Utah State, among others, before signing with BYU.
"We have two young quarterbacks in Sol-Jay and Jacob who were both highly recruited and were great players," Roderick said. "It's going to be tough, and I can't make predictions right now. But we will make sure each one of those guys gets an opportunity to show what they can do."
Other quarterbacks on the roster that will fight for playing time include former Cedar High standout Mason Fakahua and Rhett Reilly, the 6-2, 180-pound sophomore from Valley Center, California whose cousin Trevor played linebacker at Utah.
BYU may need that depth, especially this year; due to scholarship restrictions and the pandemic's impact on recruiting, the Cougars did not sign a quarterback from the Class of 2021.
But spring ball is always about building depth — as well as finding a starter in some positions, like quarterback — and March will be no different.
"We just want to have great competition," Sitake said. "We're going to have to play a lot of football, and to find the best quarterback, we'll have to play 11-on-11 football and take a break with 7-on-7.
"We need to see every position group improve. Some of these younger guys need an opportunity to perform and compete, and I think we'll be able to develop a lot of depth."
×
Related stories
Most recent BYU Cougars stories