Estimated read time: 2-3 minutes
This archived news story is available only for your personal, non-commercial use. Information in the story may be outdated or superseded by additional information. Reading or replaying the story in its archived form does not constitute a republication of the story.
HERRIMAN — February is about more than Valentine's Day for many Utah families. It's also about awareness of a common and potentially deadly birth defect. Doctors have important advice for all parents expecting a baby.
Tammy Alsup and her daughter Callie, age 7, frost heart-shaped cookies and choose candy hearts to top them with in their Herriman home. Choices like these are a luxury for parents with a critically ill child.
"Before, I think I would take my loved ones for granted but now, with Callie, it's like we almost didn't get her," Alsup said.
You wouldn't know that anything is wrong with Callie by looking at her. The shy second-grader with blond hair and an inquisitive smile explains it this way: "I have a special heart," Callie Alsup said.
At 23 weeks gestation, Tammy learned something was terribly wrong with one of her twins.
"It's kind of 'deer-in-headlights.' Like, I don't know what he's saying, but it doesn't sound good," Tammy Alsup said.
Callie's tiny heart was broken. She has congenital heart disease, pulmonary atresia with an intact ventricular septum. Basically, there was no connection from her heart to her lungs.
"I'm like, 'OK, she's safe in my belly," Alsup said. "But from there, it's gonna be a whole different ballgame."
Dr. Nelangi Pinto, with University of Utah Health and Intermountain Primary Children's Hospital, says that's why the anatomy scan halfway through pregnancy is so important.
"Ideally, it's caught in utero," said Pinto, who is also the director of Primary Children's fetal heart program. "They're counting fingers or counting toes, they're looking at kidneys are looking at the brain, and really important screening views of the heart to ensure that we're caring for their fetus," she said.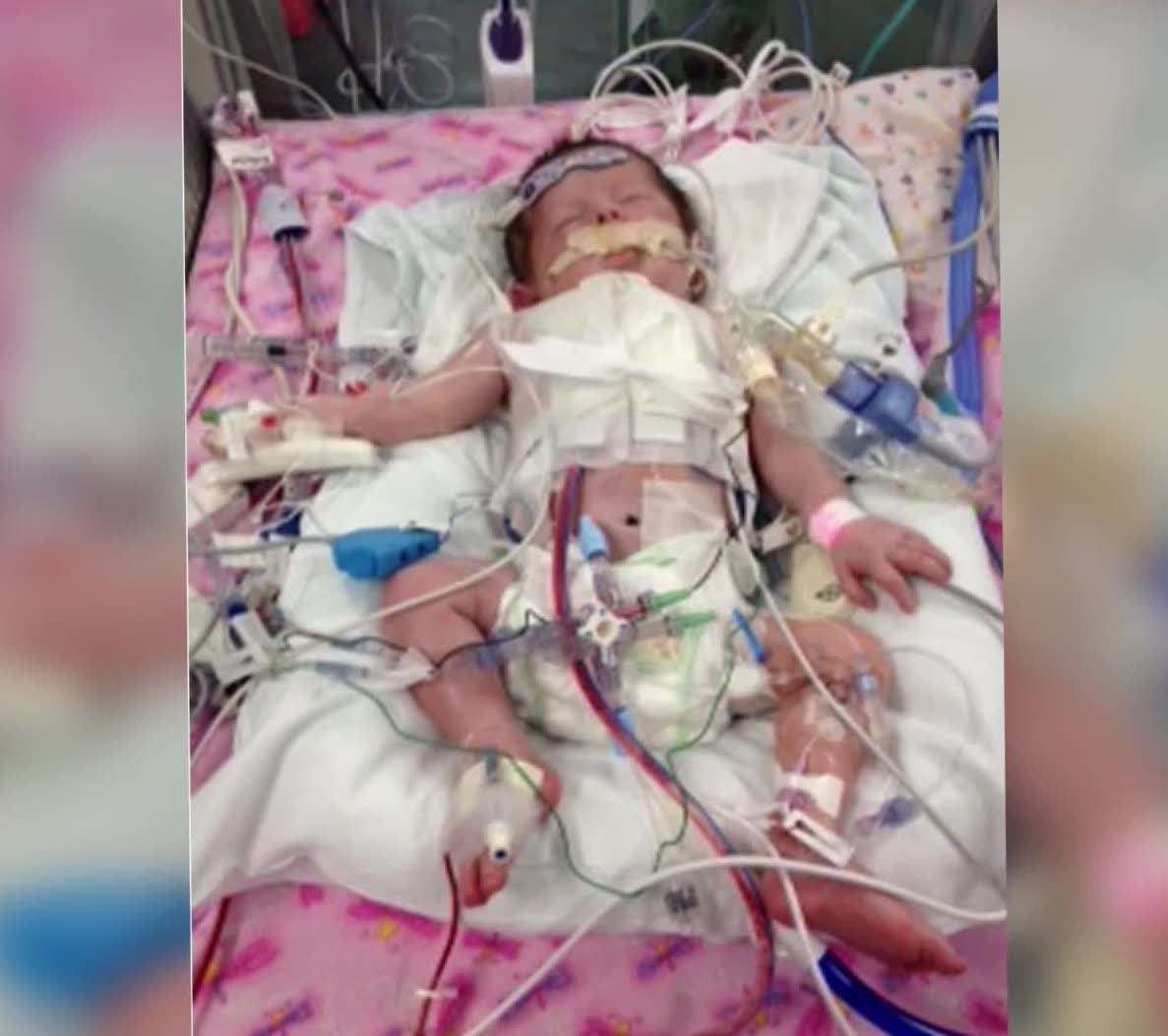 Heart defects are the most common birth defect and the most lethal. One in 100 children in the U.S. is born with one each year. In Utah, 40-45% are caught before birth, which is about the national average, according to Pinto. But doctors say we can do better, and Pinto encourages parents to ask questions.
"'Were you able to see all the things you need to see in the baby, you know, specific hardware? Were you able to see all parts of the heart you're supposed to see?' Just asking those questions, and I think being aware goes a long way," she said.
Callie's first surgery was days after she was born. "It was a pretty traumatic experience," Alsup said. Seven more followed. "She's just gone through so much," she said.
For a girl with a broken heart, Callie's is incredibly whole. "There's just something about her that's extra special. She just lights up the room (for) anybody that meets her," Alsup said.
Tammy Alsup volunteers for Intermountain Healing Hearts, a support group for families with children who have congenital heart defects.
Doctors at Intermountain Healthcare are studying ways to increase early diagnosis of congenital heart defects.
×
Photos
Related stories
Most recent Your Life - Your Health stories