Estimated read time: 2-3 minutes
This archived news story is available only for your personal, non-commercial use. Information in the story may be outdated or superseded by additional information. Reading or replaying the story in its archived form does not constitute a republication of the story.
SALT LAKE CITY – A 9/11 memorial that features a 3D replica model of the World Trade Center complex will begin its nationwide journey in Provo later this month.
Of all the trucks Cody Cross has driven in his lifetime, none of them may be as important as this one he drove to Utah from Texas this past weekend.
"We get a lot of honks, a lot of waves," said Cross.
It wasn't just because of what's written on the outside of the truck, but because of what it was hauling on the inside.
Phrases like "honoring our fallen heroes" on the trailer give you a clue about what the truck represents.
But, when you read the words "World Trade Center, 9/11 Exhibit" on the cab, that's what really gets attention.
"It's an important operation nationwide what we're doing," said Cross while looking at the 9/11 decal. "I was active-duty military that day and it was a world changer for me. And this is kind of a continuation of that."
Cross, who runs Fallen Hero Network, picked up the truck in Galveston along with a shipment that came from the Netherlands.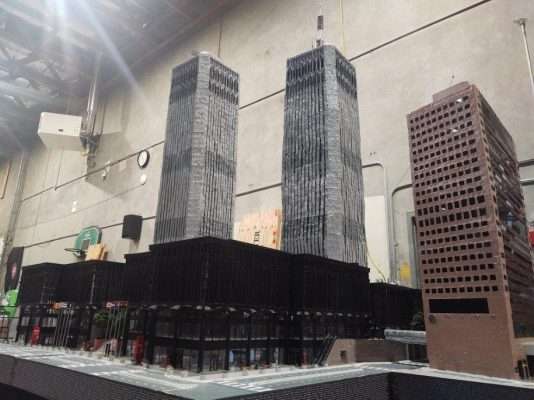 That shipment was from a teenager who spent nearly five years creating a 3D replica model of the World Trade Center complex before the terrorist attacks.
"It's a big one. It's a big reminder," said Cross.
Cross, along with the group Honor365, will travel the country this year, stopping in cities to display the exhibit.
Honor365 is hosting the exhibit and helped make the plans to get it to the United States.
The 10-month journey will culminate in New York City on the 20th anniversary of 9/11.
The group hopes it's a reminder of those who lost their lives and those who tried to save lives on that day.
"I think history is good to keep in the forefront of minds, not to relive it, but to remind us of the past and resiliency that came from that," said Melissa Sullivan, the operations director for Honor365.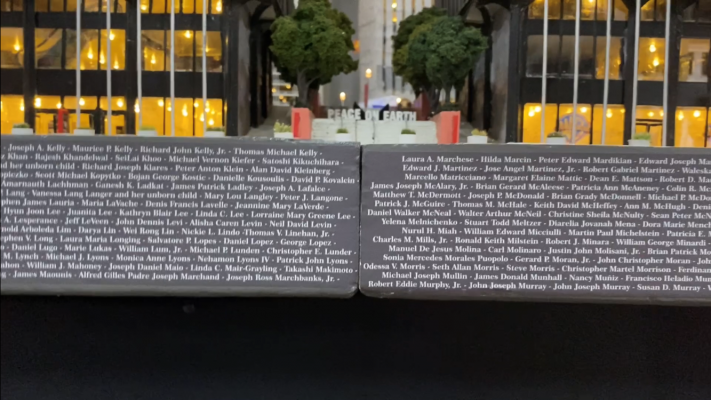 Sullivan also hopes it's a reminder of Sept. 12.
Back then, America wasn't so divided. She feels the country can unite once again.
"I believe that there's always room for hope and unification," she said. "Coming together especially in times when we need it most."
Like now, where being an American should be more important than the political party you belong to.
"The crazy part is we've never left that. We've always been Americans. It doesn't matter where you came from," said Cross. "People just lost sight of what's important."
Coming together was important after that day.
Maybe now, with a little help from a truck, we can remember what that was like.
"At the end of the day, this has the ability to impact everybody the same way," said Cross.
The truck and exhibit will make their first stop in Provo on Jan. 22.
×
Photos
Most recent Utah stories