Estimated read time: 2-3 minutes
This archived news story is available only for your personal, non-commercial use. Information in the story may be outdated or superseded by additional information. Reading or replaying the story in its archived form does not constitute a republication of the story.
CEDAR CITY — Cedar Breaks National Monument, which received an uptick in visitation in 2020, will soon have a new visitor contact station.
Park officials and Gov. Spencer Cox announced Monday that a new center will help the park expand its open season. The new facility will include interpretive exhibits, a dark sky base camp and a park bookstore. There will be wildflower programs and new field classes will also be available at the centers.
Project officials said they believe it will provide a better visitor experience for the hundreds of thousands of people who visit the area annually.
"This project restores the heritage of Cedar Breaks as the gateway to southern Utah's high alpine experience and the entrance to Utah's red rock country," said Mark Preiss, director of the Zion Forever Project.
Cedar Breaks — located east of Cedar City — became a national moment in 1933 but the Cedar Breaks Lodge predates that. It was constructed by legendary architect Gilbert Stanley Underwood in 1924. The Zion Forever Project points out that the small, 650-square-foot facility has served as the Cedar Breaks visitors center, which has received 27 million visitors over the past 85 years.
Unlike the state's national parks, Cedar Breaks also reported a rise in visitation in 2020 compared to previous years. The National Park Service reported that the national monument received a little more than 845,000 total visitors in 2020, which is the highest its received since 2017 and is about 46% more than it received in 2019.
"That is huge," said Cedar Breaks National Monument Superintendent Kathleen Gondor. "Our five-year average is 775,000 visitors to Iron County and Cedar Breaks. That's just huge numbers."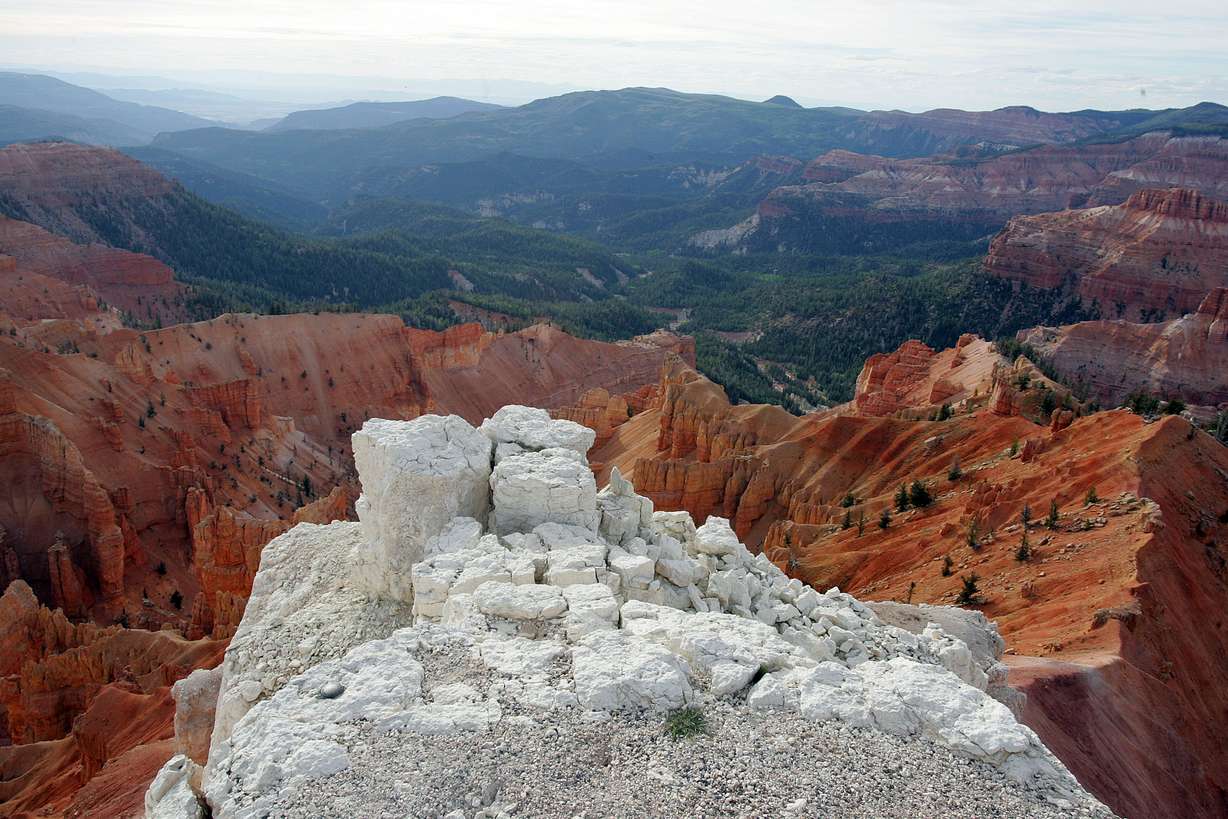 St. George News reported last summer that plans for a new visitor contact station were in the works near where the fee station and bathrooms at the national monument are located. The monument's historic ranger station will be untouched.
Preiss said Monday that funding for the plan began three years ago. Gondor added that the new facility will not affect the breathtaking vista visible from its entrance.
It wasn't immediately clear when the new facility will be open.
"It is spectacular and on the bucket list for everyone in the state and so many visitors across the world," Cox said.
×