STREAMTOWN — Out of necessity, 2020 became the year of the streaming service.
With everyone stuck at home due to the COVID-19 pandemic, streaming services sought to fill the space in people's lives previously occupied by concerts, movie theaters and other in-person entertainment events.
New streaming services sprung up last year (Peacock, HBO Max) while others came and went (rest in peace, Quibi). Here's a look at the content all the major streaming services provided over that crazy year, and our attempt to crown a "winner" among them.
Amazon Prime Video
Amazon Prime Video has continued to grow its offerings and its original content continues to get better.
The streaming service offers a slew of original TV shows, many of which are award winners. Those include "The Marvelous Mrs. Maisel" and "Fleabag." Amazon also produces some incredibly entertaining shows like "Jack Ryan" and "Sneaky Pete, and buzzy shows like "The Boys" and "Upload." If you want to get lost in a TV binge cycle, then Amazon Prime is a great place to do it.
Amazon Prime Video has also made a splash when it comes to original movies. The streaming service likes to go after dramas that could be awards contenders. Original films Amazon released in 2020 included "Sound of Metal," and "Sylvie's Love."
It should be noted that most of the original content on Amazon is driven toward a mature audience, and most likely many of those adults may find the content a little much.
Letter grade: I'd give the quality of the programming an A, but because it doesn't seem accessible to all audiences, I have to drop the grade a little. Given the amount of original content and the price of $8.99 a month along with the perks of being an Amazon Prime member, I'll give it an A-. —John
Apple TV+
Out of all the streaming services now available, it seems like Apple TV+ was kind of left behind, at least in people's minds. I don't know a lot of people who have the service, but it has a pretty solid catalog.
When it comes to original content, Apple TV+ has delivered for the most part. Highlights include the TV series "Ted Lasso," which stars Jason Sudeikis as an American football coach who is now the head coach of a British soccer team. In case you were wondering, he has no idea how European football works. The show is funny, as expected, but it's surprisingly charming and sweet, as well.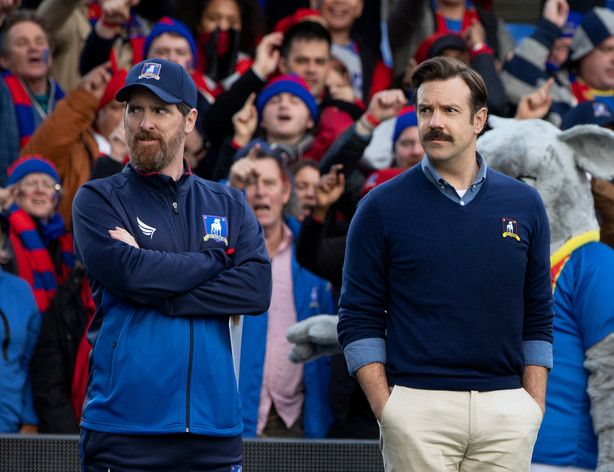 Apple TV+ also had a handful of original films this year. The two most notable to me were Tom Hanks's World War II naval film "Greyhound" and the exceptional documentary "Boys State."
Letter grade: With its lower price of $4.99 a month and solid offerings, I'd give the underrated Apple TV+ a B+. —John
CBS All Access
For my money, CBS All Access doesn't offer a whole lot and even justifying the $5.99 a month is a stretch. There is some original programming like "Star Trek: Picard" that plays to your nostalgia, along with a handful of other "Star Trek" shows; outside of that, there isn't a lot.
Some of their premier shows like "Survivor" only have limited seasons on the service, while you can find every episode on Hulu. CBS All Access did launch the miniseries "The Stand" based on the Stephen King novel of the same name, but that hasn't received the positive reviews the company anticipated.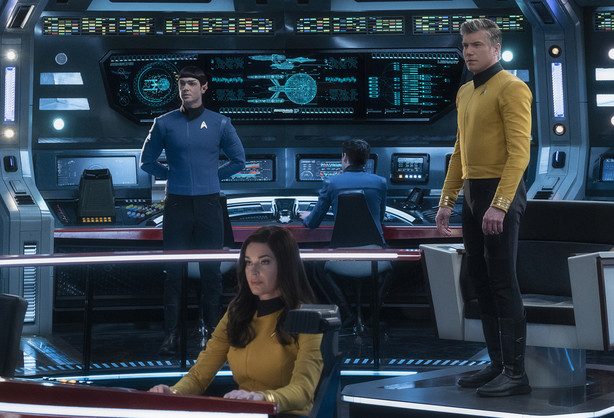 Outside of watching live NFL football on Sundays if you don't have television, I think CBS All Access is a swing and a miss.
Letter grade: I'm giving CBS All Access a C-. It barely passes because it has football. —John
Disney+
The amount of "original" content on Disney's streaming service pales in comparison to Netflix, and Disney only adds a fraction of new stuff to its streaming lineup each month compared to Netflix and Hulu.
But the entertainment mega-giant benefits from owning two of the most lucrative franchises in the business: Marvel and "Star Wars," not to mention all of Disney's animated movies remain extremely popular.
The savvy executives over at the Disney corporation are milking those intellectual properties for all they're worth. And it's paying off — Disney+ attracted nearly 87 million subscribers in just over a year of existence.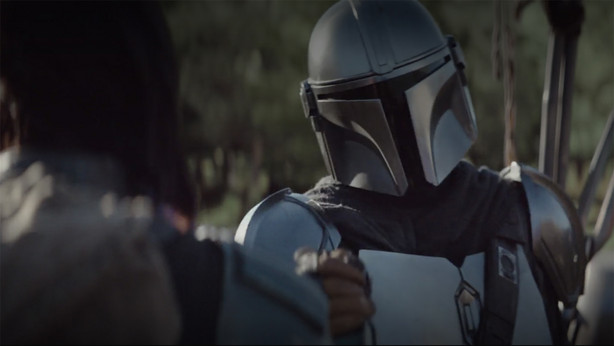 Disney+'s flagship series, "The Mandalorian," was perhaps the single most popular thing on streaming services last year. The company has plans to expand its content from those lucrative franchises, with multiple new "Star Wars" and Marvel projects announced.
My money's on Disney+ remaining a major player in the streaming wars for years to come. And since pretty much everything on the service is appropriate for kids, families can't go wrong by subscribing.
Letter grade: With a strong start in 2020 and a promising slate of original content in the pipeline, Disney+ earns an A. —Jacob
HBO Max
I wasn't sure about HBO Max when it first came out, but I'm a believer now. The streaming service has had a great 2020.
In addition to HBO's original programming, the streaming service also has a strong collection of movies as well as existing television shows in addition to a pretty great partnership with its parent company WarnerMedia.
Last year saw the release of HBO originals like the series "The Flight Attendant" and the film "The Witches." It also added the entire series of "Friends" and gave us "Wonder Woman 1984," which could be viewed as good news or bad news. The service also offers up a strong rotation of films both new and old. You can watch the incredibly well done "Ford v. Ferrari" and then go old school with the John Hughes classic "Uncle Buck."
Something else I'm a big fan of with HBO Max is all of the offerings for kids and families. In 2020, my family enjoyed movies like "Spies in Disguise," "Diary of a Wimpy Kid" and "Over the Hedge," to name a few. It also offers family- and kid-friendly TV like "Sesame Street" and "Looney Tunes."
In addition, all of Warner Bros.'s 2021 films will be available on HBO Max at the same time they will be available in movie theaters. That means titles like "Dune," "Godzilla vs. Kong," "Space Jam: A New Legacy" and the musical "In The Heights" will all be streaming on HBO Max in 2021.
Letter grade: HBO Max is a bit more expensive than other streaming services, but at $14.99 a month, it's still cheaper than Netflix and you can do a full year all at once for less. Considering all it offers, I give HBO Max an A. —John
Hulu
Hulu has been around a long time and remains a mainstay in the streaming landscape, despite historically playing second fiddle to Netflix.
However, Hulu boasts a huge library of content, especially with TV shows. The service sometimes adds more content over a given month than Netflix, Amazon and Disney+ combined.
While the service doesn't put quite as much of an emphasis on original content as Netflix, Hulu still hosts a lot of legacy titles. The service especially has a ton of reality TV shows on its lineup. If you're an HGTV fan, there's no other streamer that compares.
Hulu also capitalized on the critical success of a few 2019 titles. In the spring, both Best Picture winner "Parasite" and the critically acclaimed "Portrait of a Lady on Fire" were added to the service.
Letter grade: Hulu's huge content library but lack of originals earns it a serviceable, but not exceptional, B. —Jacob
Netflix
As the OG streaming service, Netflix has had to change its strategy over the past few years as the times have changed.
Other entertainment companies like Disney, NBCUniversal and Warner Bros. started their own streaming services and have pulled their own titles off of Netflix. For example, as of the first of the year, NBC's ultra-popular sitcom "The Office," a previous Netflix mainstay, is only available on NBC's streaming service Peacock.
Therefore, Netflix has heavily emphasized its own original programming over the past few years. The company debuted dozens of "Netflix Originals" titles in 2020 and shows no signs of slowing down anytime soon.
Among those Netflix Originals, the company scored major hits in 2020, like the popular miniseries "Tiger King" and "The Queen's Gambit," but they've also had duds, like the critically panned movie "Hillbilly Elegy."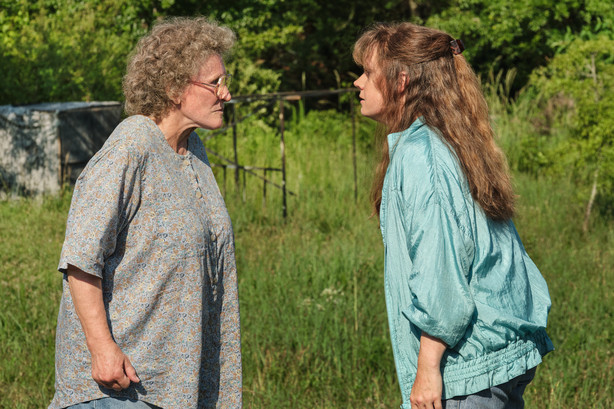 You can expect Netflix to continue churning out original titles in 2021 and beyond. It's also safe to say the company will continue to aggressively pursue titles that could earn them Emmys or Oscars come awards season — three Netflix Original films ("Roma,""Marriage Story" and "The Irishman") have been nominated for Best Picture at the Academy Awards in the last two years.
Letter grade: Netflix had a fairly ordinary year that earns it a run-of-the-mill B. —Jacob
Peacock
Peacock has gone with an interesting streaming model that none of the other major players on this list have tried yet: a free option. NBCUniversal's streaming service offers multiple levels of subscribership, with one option that is completely free.
Of course, if you want to watch all seasons of "The Office" (which, as previously mentioned, moved from Netflix to Peacock on Jan. 1) you've got to pay.
Peacock launched in July with its own slate of hyped-up original titles, boasting big names and high production values. The service's flagship series, a TV adaptation of the classic dystopian novel "Brave New World," stars Alden Ehrenreich. It didn't work out like they hoped, though. "Brave New World" garnered a lower Rotten Tomatoes score of 46%.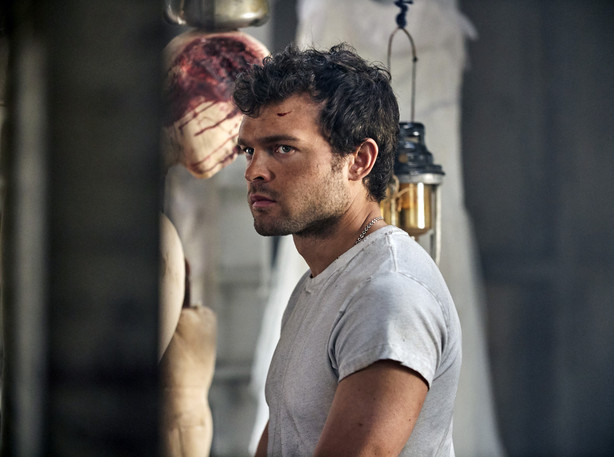 Letter grade: While Peacock didn't ruffle too many feathers among streaming competitors in 2020, with the backing of such a huge entertainment giant in NBC, you can expect the service to remain a factor in the years to come. For now, though, it earns a mediocre C+. —Jacob
Which streaming service would you crown the winner of 2020? Let us know in the comments.
×