OGDEN – A Weber County mother is pleading for parents to be careful and take COVID-19 seriously after her daughter ended up in intensive care, fighting a serious syndrome caused by the virus.
Nobody told Amy Curletto to go to Primary Children's Hospital — she just did. Doctors didn't know what was wrong with her 6-year-old daughter Lucy.
Lucy ended up in the ICU.
"We took her into Instacare and they thought maybe it was strep and it just didn't get better," said Curletto.
Call it mother's intuition or a prompting, but Curletto said she just knew she needed another opinion.
"I was pretty worried about her and had seen some things about MIS-C," she said.
That's Multisystem Inflammatory Syndrome in Children, and it causes different body parts or organs to become inflamed.
This all started after Curletto and a few other family members became ill with COVID-19 and recovered.
Not Lucy.
"She would get really strange rashes all over, real extreme fatigue, her eyes were dark, her skin was really pale," Curletto said. "She had stomach aches."
Curletto had recently heard about MIS-C, but it is rare. Lucy ended up spending a night in the ICU.
Ultimately doctors said she has a mild case but Amy said that's because they caught it early.
"Get them seen as soon as you might think so, because you might save them from a lot more pain," Curletto said.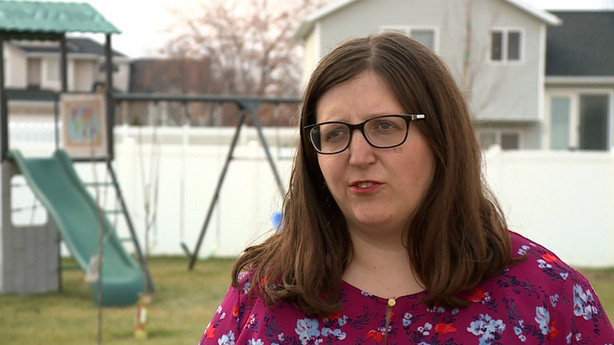 While Lucy is now getting better, it's still hard to know when this will be over.
Because so little is known about MIS-C, Curletto said her daughter will still have a few months of follow-up visits at Intermountain Primary Children's Hospital.
"I think the scariest thing is that we do think she'll be fine and doctors are really optimistic, but nobody's had this for more than six months," Curletto explained.
She doesn't know if there will be any lasting impact on Lucy's heart or other organs.
She has a simple message for parents: "I would just say be careful."
The masking and social distancing are all very important, so is limiting holiday get-togethers, she added.
"I know it's terrible to not hang out with your family and do all the things you've done, but it's got to be better than what we've been doing for the last week and a half," Curletto said. "Because it's been pretty miserable."
×
Related Links
Related Stories