SALT LAKE CITY — If there wasn't a pandemic, Chris Pyne and her husband would usually host their children and grandchildren for Thanksgiving in the couple's Orem home. But this year, they don't believe it's worth the risk.
"It's only one day of the year. And it's only one time, but I just want to make sure that my husband's around for next year," Pyne told KSL.com.
Her 63-year-old husband of 43 years, Roger, has been a Type 1 diabetic since childhood and now suffers from stage 4 kidney failure. He is in the higher-risk demographic for suffering serious complications if he contracts COVID-19, according to the U.S. Centers for Disease Control and Prevention.
As a secretary in the emergency department at Orem Community Hospital, Pyne sees firsthand how hard the pandemic hits local nurses and doctors.
"I love and admire my co-workers, to see what they have to go through to treat these patients, because they're the ones having to deal with this and I'm afraid for them," she said, holding back tears.
While Pyne does not work directly with COVID-19 patients, she works closely with the nurses who do. She lives in fear of accidentally bringing something home from the hospital to her husband, despite taking every health precaution recommended by the CDC.
"My loved ones' health is more important to me than sitting down to dinner with my family this year, definitely. I know it's Thanksgiving. I love Thanksgiving. I love having my family over, but it's just one day of the year and we'll survive," she said.
The numbers
As the novel coronavirus continues to spread throughout the United States, with a recent surge of cases in Utah, health care professionals have pleaded with the public to reconsider hosting large in-person gatherings for next week's holiday with no precautions in place.
To date, COVID-19 has killed 740 Utahns and infected 162,028, with 108,922 considered recovered. The pandemic continues to strain the state's health care system as a record number of hospitalized COVID-19 patients have been reported daily, with 541 people currently hospitalized as of Wednesday, 201 of whom are in intensive care units.
"I'm seeing it every day in the (emergency room)," Pyne said. "People are really, really sick. And I don't want my family to have to go through that."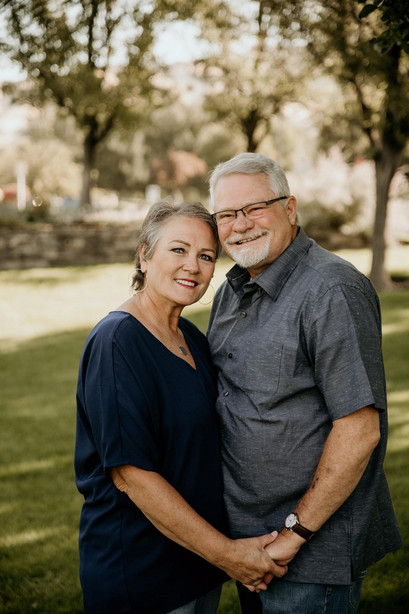 "I don't want to see any other people die," she added.
Large parties with thousands of maskless guests in close quarters during Halloween later contributed to a spike in COVID-19 cases, according to doctors. Now, officials want to avoid a repeat of those events.
Thanksgiving comes days after Gov. Gary Herbert's emergency two-week order expires. The order encouraged Utahns to not associate with anyone outside their household in an effort to slow the spread of the virus in the state. But Herbert said he expected to issue further guidelines regarding the holidays in the coming days.
The CDC has advised that if people choose to gather, it should be kept small and held outdoors or with opened windows for ventilation inside and, of course, social distancing and mask-wearing measures should also be taken. Another option is to move Thanksgiving online.
Zoom, a video-conferencing tool widely popularized since the onset of the pandemic, announced it would lift its usual 40-minute time limit for video chats on Thanksgiving Day to help families celebrate from afar.
No matter what families decide, canceling or adjusting Thanksgiving plans isn't easy for anyone; but it could make a big difference in slowing the spread of the virus, according to officials.
Thanksgiving with precautions
For the past 43 years, Barbara Morley, of Uintah in Weber County, has cooked a Thanksgiving meal for her family as part of a large celebration. This year, things will look a little different.
"I just can't imagine doing anything that will contribute to the spread of this," she said. "This is a terrible thing that's happening to us. I can't even imagine not doing everything that you could possibly do to not spread it."
Next week, instead of hosting the usual large meal with a big group of extended family, she and her husband have decided to limit it to her children and grandchildren, with 12 total guests — all of whom have been following COVID-19 health guidelines. But her plans are fluid; and with rising numbers each day, it's looking more and more like she will need to switch to her backup plan.
If she ends up hosting the dinner in-person, she said every precaution will be taken. Masks will be worn at all times, except when eating, and she has come up with a seating chart to keep a distance of at least 6 feet between households. She also plans to stagger when people can make their plate of food to maintain separation.
Weather permitting, everyone will also be seated outside; however, if it's too cold, she plans to keep windows open to assist ventilation throughout the home.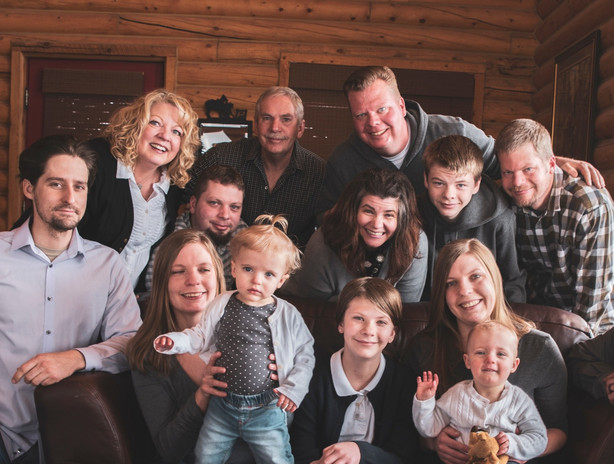 "I'm trying to kind of hit a balance where we can see each other but stay separate," she said. "But I'm almost afraid that it's looking a little bit more like we might have to shut it down."
If the numbers continue to rise as they have been, Morley said she will "cancel it for everybody's good."
"I don't want anybody getting sick," she added.
Morley, herself, is considered at higher risk for serious complications from COVID-19, as she suffers from a heart condition and has to use an oxygen machine. Even if her in-person dinner has to be canceled, Morley's children will still get a Thanksgiving dinner.
She will continue her tradition of cooking a Thanksgiving meal and either deliver it to her children's homes or set up a drive-thru for them to safely pick it up from her home. They will then likely conference call or video chat while enjoying the meal, she said.
"I just hope that everyone has a safe Thanksgiving and, you know, keeps their fellow man in mind and is as safe as possible," Morley said.
Celebrating from afar
Keryn Ross, who lives in Lindon, said she and her family will be delivering crafting kits to family members who live outside of her household so everyone can do an activity together while apart.
They have also created a calendar for fun discussion topics on Marco Polo, a video chat app, every day from Thanksgiving until Christmas to stay connected. A remote Secret Santa starts next week, as well.
Others have had to cancel travel plans amid restrictions and growing concern about virus spread.
During this time of year, Bruno Flores would typically travel to Idaho with his children to visit his wife's grandmother. This year, they have chosen to stay home and will be video chatting with both sets of grandparents, followed by the couple's own parents while enjoying an at-home Thanksgiving meal they ordered from Cracker Barrel.
"My two kids will love eating all the food," he wrote in an email to KSL.com.
Bobby Hale, who lives with roommates in Utah County, was originally going to travel down to Arizona for a reunion with relatives on his mom's side of the family. But after seeing the rising numbers in Utah in early November, Hale decided he should instead stay home to lower the risk of spreading the novel coronavirus.
His immediate family soon followed suit as well, with one family member actually testing positive for the disease and another high-risk family member listening to the advice of a doctor who simply said it wasn't a good idea.
Related
Hale said he wants to do his part in lessening the impact of the pandemic on the state, but it can be frustrating when he sees others not taking precautions.
"Even though I can personally stay away from a situation, it can be frustrating if a lot of people are not taking precautions and there's a good chance I personally will need to continue to take precautions for a longer period of time," he said.
Utah County has the second-highest number of cases in the state with 25.5% of the total, falling behind Salt Lake's 42.1%, according to data reported through the CDC. The area has been known for its resistance to the state's pandemic response with so-called anti-mask groups garnering national attention after protesting a local city meeting.
"I'd like to think that if essentially everybody in my community was taking the same precautions that I'm trying to take, that we would dramatically reduce the spread of this disease," Hale said. "We would save a lot of suffering from symptoms and side effects, and I think we'd save a lot of lives."
While he's disappointed he won't be able to spend the holiday celebrating with his extended family, he said it's worth it to know his actions could save lives.
"I think that it's our responsibility to make personal sacrifices for the sake of the good of those around us as well," Hale said.
Hosting Thanksgiving as usual
Not all Utahns agree that changing holiday plans is necessary.
In what would typically be seen as a generous gesture but is now an act against advice from the medical community, St. George resident Tony Chambers said he and his family will be holding their usual Thanksgiving celebration and inviting anyone who doesn't have plans.
"My family has always opened our doors to anybody and everybody that doesn't have Thanksgiving plans," he said. "I have no idea how many people are going to show up. I don't know if anyone's going to show up. But that is a standard Thanksgiving tradition."
Despite a statewide mask mandate, Chambers said mask or no mask, all are welcome to join him in his family's Thanksgiving festivities.
While Chambers doesn't personally identify as an "anti-masker" and doesn't see the need to attend protests or rallies, he does feel his freedoms have been limited by the government since the onset of the pandemic. As a small business owner in southern Utah, he said it should be up to him whether masks are required at his business, not a government mandate.
Chambers said some people have been negatively hit by the disease, but he feels the percentage is too small to enact statewide measures impacting larger groups of people. His teenage daughter recently tested positive for COVID-19 and lost her sense of smell and taste while suffering no other symptoms. Most other people who have contracted the disease have recovered easily as well, he said.
"The numbers don't justify it. If this thing was killing 10% of the population, all right, we got our attention — but come on, the numbers just don't even justify even close to the actions," he said.
Washington County, where St. George is located, currently has the fifth most cases in the state with 4.6% of the total, according to data reported through the CDC. And though mortality rates may be low in the state, health care officials stress the importance of all the state's residents needing to take safety precautions to prevent the virus from spreading even more.
What the doctors say
"We know that if you have large family gatherings, we will see transmission of COVID-19," Dr. Eddie Stenehjem, an infectious disease physician for Intermountain Healthcare, said recently during an online Q&A. "It sucks because this is a time to get together with family and give thanks, and that's what we all love to do with Thanksgiving and Christmas. And right now, that's not something we can do safely; and we really need to think twice about those family gatherings."
For weeks, health care professionals have warned Utahns that its hospital capacity is reaching dangerous levels as doctors and nurses work to treat patients. With about 85% of ICU beds full as of Wednesday and about 52% of non-ICU hospital beds filled, Herbert recently said the state is at the breaking point.
---
I just want to make sure that my husband's around for next year.
–Chris Pyne, of Orem
---
As has been explained many times before by experts, it's not about the beds in hospitals — it's about the people available to treat and care for patients. Nurses and doctors are in short supply as some fall ill themselves and need to quarantine or take time off work to recover.
Last week, nurses from New York were deployed to Utah to help Intermountain hospitals bear the load as case numbers continue to rise.
"Our nurses, our doctors, everybody is tired," Stenehjem said in another recent Q&A. "They're exhausted; they're mentally and physically spent, and there's no end in sight."
×
Related Stories