SANTAQUIN — A portion of the Santaquin Wildlife Management Area has been permanently closed to target shooting after stray bullets struck nearby homes on multiple occasions in a new development.
The restriction applies effective immediately to the Debris Basin area of Santaquin Canyon and the area north of Powerline Road, according to a news release from the Utah Division of Wildlife Resources.
The division said bullets were first reported to have struck homes in a new subdivision south of Santaquin in April 2020. Jason Bond, community development director for Santaquin City, told KSL.com it was the Foothill Village subdivision that was being affected, and that many homes in the area are already occupied.
Officials from the DWR met with Santaquin City representatives, Utah County officials and law enforcement on May 4 to discuss the problem, according to the news release.
"Warning signs were posted in the gravel pit area in South Santaquin," it says, "informing the public of nearby homes and directing target shooters to shoot in a different, safe direction."
But the DWR continued to receive "reports of stray bullets hitting near homes and other developments in the area." After consulting with city and county officials, they decided to close the area to target shooting.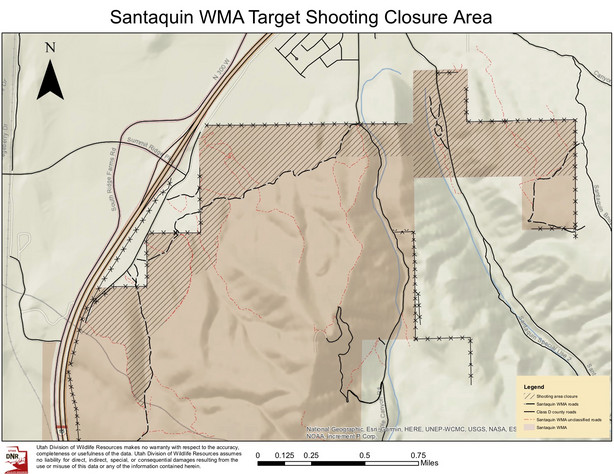 DWR regional supervisor Jason Vernon said the agency "wanted to take a proactive approach" in keeping people safe with the growing population in the area. "There are still other (Wildlife Management Areas) where people can safely target shoot, and we encourage the public to use those areas, as well as established shooting ranges along the Wasatch Front."
Scott Root, DWR's regional conservation outreach manager, said it became a "necessity" to close the area to shooting. "Public safety is always our No. 1 priority," Root said. "Because of our growth, in this situation, we just want to make sure people are safe."
The DWR also reminded Utahns that Powerline Road will begin its normal winter closure to protect wildlife on Dec. 1.
×
Photos