Estimated read time: 9-10 minutes
This archived news story is available only for your personal, non-commercial use. Information in the story may be outdated or superseded by additional information. Reading or replaying the story in its archived form does not constitute a republication of the story.
SALT LAKE CITY — With Family Meals Month upon us, we're reminded of all the benefits of eating together as a family. But what about cooking together as a family? Getting your kids in the kitchen to assist with the cooking can help bring you closer together as a family, as well as teach important life lessons.
To help you know what tasks might be appropriate for your children, below are a few kitchen tasks listed by age. Your child may be more advanced or may need more help than what is listed below — and that's OK. Messes may happen but memories will be made along the way, too.
After seeing what tasks kids of different ages can help with, I've gathered and included delicious and simple recipes that kids can help prepare to make mealtime a family event.
Tasks kids can help with:
Ages 2-4
Children as young as 2 or 3 can help with simple kitchen tasks. Kids this age require close adult supervision. Show them how to do it and help them with these tasks as needed:
Rinse and wash produce
Wipe down surfaces
Set the table
Use cookie cutters
Use a plastic knife to cut soft fruits or vegetables
Tear lettuce leaves or fresh herbs
Pour ingredients into a bowl
Stir together ingredients in a bowl
Use a rolling pin
Use a basting or pastry brush to "paint" oil or an egg wash on food
Decorate or put sprinkles on cookies or cupcakes
Assemble food onto a tray
Ages 5-6
By this age, children have developed more fine motor skills and usually want to do more kitchen tasks by themselves, but adult supervision is still required. Be sure to stay close by to help them with these increased responsibilities:
All of the age 2-4 tasks
Crack eggs
Use a vegetable peeler
Shuck corn
Measure ingredients
De-seed peppers
Use blunt scissors to cut herbs
Grate cheese
Scoop batter
Roll cookie dough into balls
Load the dishwasher
Ages 7-9
Kids this age can usually be trusted with more precise work, as their fine motor skills are developed and they are more mature. It's still smart to be nearby to look after and remind them about basic food and kitchen safety in case they forget. Their abilities include:
All of the ages 2-4 and 5-6 tasks
Use a can opener
Use a pizza cutter
Beat eggs
Use a food thermometer
Juice citrus fruits
Pound chicken on a cutting board
Put away leftovers
Make a sandwich
Use a toaster
Ages 10-12+
By this age, kids can usually exhibit more independence in performing kitchen tasks. However, before giving your child freedom to cook and bake in the kitchen, first be sure they can perform kitchen tasks safely and follow basic kitchen rules such as turning pan handles inward on hot stoves, using a chef's knife properly, or unplugging electric appliances.
Each child is different and may develop and mature at different levels than their peers. You know your child best and whether they are mature and experienced enough to have a little independence in the kitchen or not. However, it is still recommended that an adult be in the house in case of an emergency. These kids' abillities include:
All of the ages 2-4, 5-6 and 7-9 tasks
Boil and cook pasta
Steam vegetables
Follow a simple recipe
Slice and chop vegetables
Bake and microwave foods
Now that you know some of the tasks kids can help with, here are 18 simple recipes you and your child can cook up in the kitchen together.
Snacks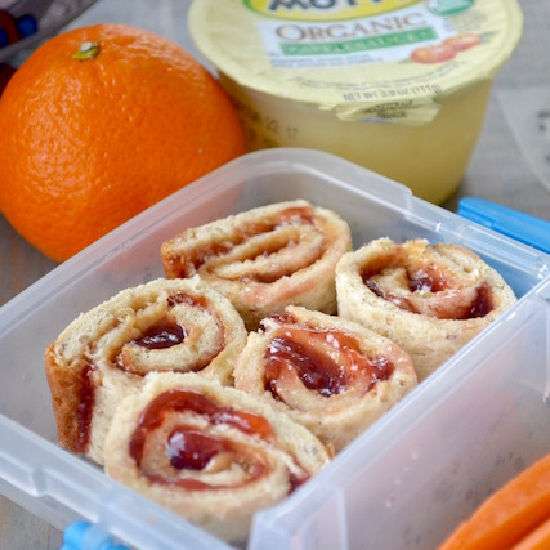 PB&J rolls: Kids love familiar foods that they can twist into something that looks new. Peanut butter and jelly is a favorite, but rolling it up into PB&J rolls is just plain fun — and the whole-wheat bread is a plus. Kids can be involved in each step of this recipe, from rolling the bread flat to spreading on the peanut butter and jelly to rolling it all up.
Peanut Butter Cereal Bars: This peanut butter cereal bar recipe is ready in 5 minutes (to soothe hungry tummies fast) and requires no cooking. Kids get practice measuring, and they can help stir the ingredients together and use their hands to press the mixture into the pan.
Candied sweet potatoes: These candied sweet potatoes are so easy that older kids can make this recipe by themselves. Using fun-shaped cut-outs brings out kids' creative side and makes both cooking and eating fun.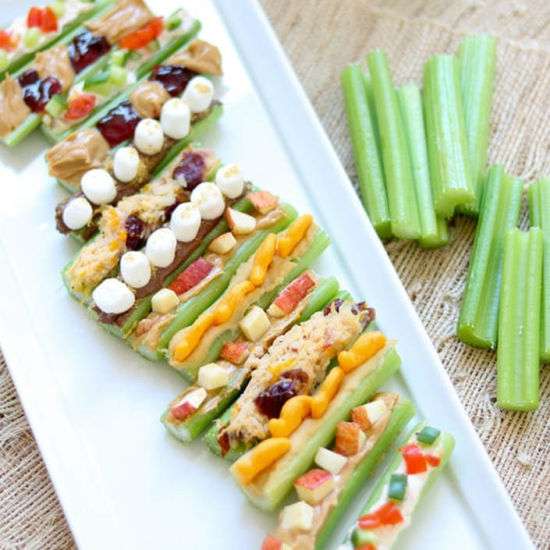 Ants on a log: These ants on a log recipes from KISS in the Kitchen are perfect for getting the kids involved in snack time prep. Whether you prefer sweet or savory, there's plenty of nourishing options that are also fun enough to capture kids attention — and hopefully their appetites, too.
Mickey pretzels: Using whole-wheat flour and Greek yogurt makes these fun Micke,y pretzels a satisfying snack for little bellies. Let kids help roll the dough, shape the pretzels and set the timer. Don't forget to let them dig in after they're done baking, too.
Trail mix pita pizza: This trail mix pita pizza is a twist on the traditional peanut butter and jelly sandwich and a fun build-your-own snack. Children can slice the fruit with a plastic knife, spread the peanut butter on the pita, and arrange the toppings of their choice to their liking.
Main Dishes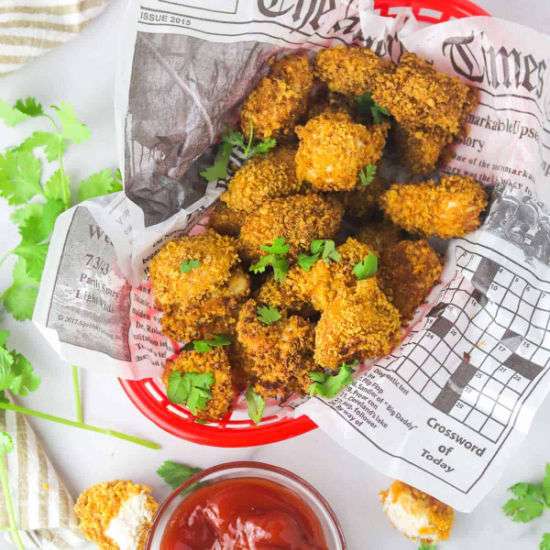 Extra Crispy Spicy Chicken Nuggets: This extra crispy spicy chicken nuggets recipe is full of kid-friendly tasks. Let them pour the corn flakes and seasonings into the food processor or blender and push "go." They can then help dip and coat the chicken and place the nuggets on a sheet pan. Leave out the cayenne pepper for the kids' nuggets if they aren't fans of spice.
Cheesy Chicken And Asparagus Stromboli: This cheesy chicken and asparagus stromboli recipe is one kids will love to help make. Depending on their age, they can help chop the veggies, stir the filling mixture, roll the dough out, spoon the filling onto the dough, or help braid the dough together.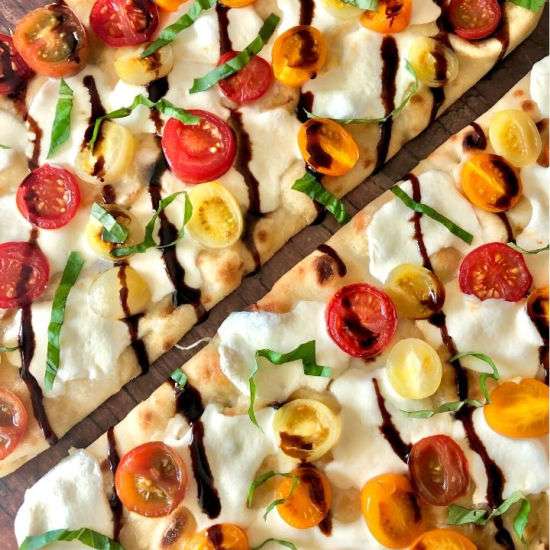 Caprese Flatbread Pizza: If you ask kids, pizza is usually one of their favorite foods. This caprese flatbread pizza is sure to be a winner on the menu. With no dough to prepare, it's super easy to make. Kids can have fun adding the different ingredients on the pizza and eating it, too.
Tuna Hummas Salad: Kids of all ages can help make this tuna hummus salad, which is perfect for a lunchtime sandwich or a snack with cucumbers and carrots. They can help mix all the ingredients together and scoop it onto the bread. It's a delicious and healthy way to increase seafood in your kids' diet.
Baked Salmon Patties: These baked salmon patties are great to make with kids because you can't over-mix them. And because the recipe uses canned salmon, you don't have to worry about kids touching or tasting raw fish. Serve them on a bun with fixings, or cut the kids' serving up for them to dip into some tartar sauce.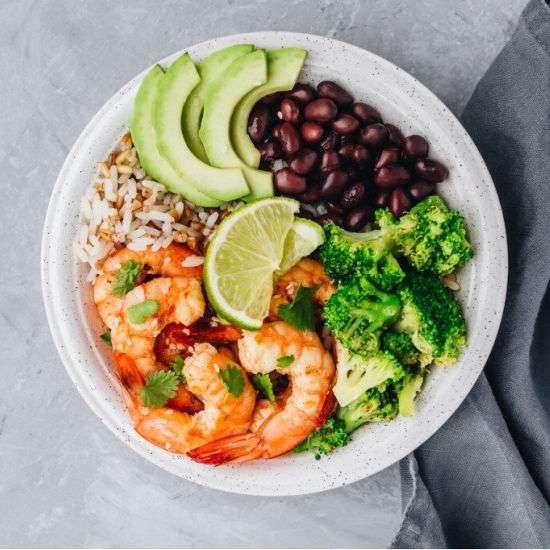 Burrito Bowl: This family-style burrito bowl meal deconstructs a dinner favorite to make it kid-friendly, with even the pickiest eater finding something they can enjoy eating. Kids can step in to help with meal prep by measuring out ingredients, washing the veggies, or scooping out the toppings into smaller bowls.
Beef and Kale Tacos: Kids love tacos; and when they help you make them, they will be more likely to try new combinations like with these beef and kale tacos. Kids can help wash and de-stem the kale leaves, chop the kale and onion, sauté everything (with help if they're younger), and sprinkle in the seasonings. The different seasonings in this recipe are also fun for kids to smell and learn about.
Dessert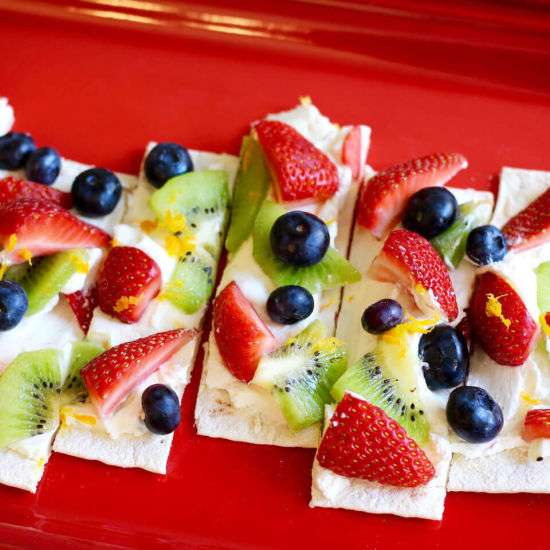 Healthy Fruit Pizza: This healthy fruit pizza from Amy Gorin Nutrition is a recipe an older kid could make by themself. Younger children could help mix and spread the cream cheese mixture onto the flatbread, and also wash the fruit and arrange on top.
Oatmeal Cookie Dough Bites: What kid doesn't love sneaking raw cookie dough when making cookies? Now you and your kids can snack on an easy-to-make and safe-to-eat version thanks to this oatmeal cookie dough bites recipe. The kids can add all the ingredients to the blender, then scoop out the dough and roll it into balls.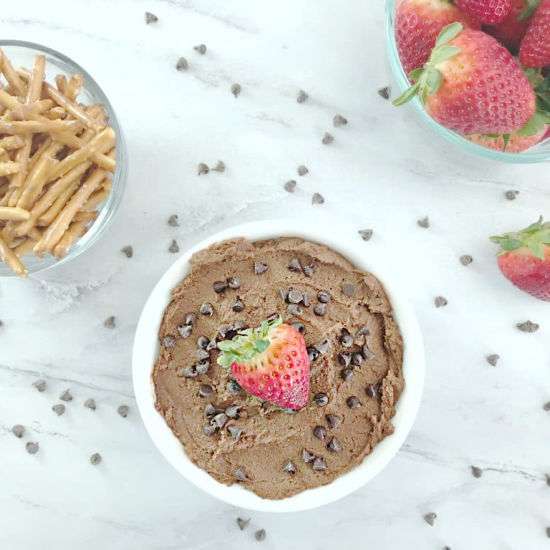 Chocolate Peanut Butter Dessert Hummus:Chocolate peanut butter dessert hummus is a fun and yummy recipe the whole family will love. The kids can help with measuring and pouring the ingredients into the food processor, and then scooping the mixture into a serving bowl. Then comes the best part — dipping pretzels, crackers or fresh fruit into it and taking a bite.
Sweet Potato Cookie Dough Dip: This healthy sweet potato cookie dough dip is a great vehicle for dipping fruits, veggies and crackers. It can even be used as a topping. Kids can help add ingredients to the blender or food processor, hit "start," and spoon it into a bowl when it's finished.
Healthy "Ice Cream" Sandwiches: These healthy "ice cream" sandwiches are just as fun to make as they are to eat. Let your kids mash the banana, mix in the almond butter, then spread it on to crackers. Add another cracker on top to make into a sandwich then stick in the freezer. The hardest part of this recipe is waiting for them to come out of the freezer.
---
---
Editor's Note: Anything in this article is for informational purposes only. The content is not intended, nor should it be interpreted, to be a substitute for professional medical advice, diagnosis, or treatment. Always seek the advice of your physician or other qualified health provider with any questions you may have regarding a medical condition; Any opinions, statements, services, offers, or other information or content expressed or made available are those of the respective author(s) or distributor(s) and not of KSL. KSL does not endorse nor is it responsible for the accuracy or reliability of any opinion, information, or statement made in this article. KSL expressly disclaims all liability in respect to actions taken or not taken based on the content of this article.
×
Photos
Most recent Lifestyle stories