Estimated read time: 5-6 minutes
This archived news story is available only for your personal, non-commercial use. Information in the story may be outdated or superseded by additional information. Reading or replaying the story in its archived form does not constitute a republication of the story.
SALT LAKE CITY — If someone in your household has the coronavirus, your chances of catching it are 12%.
That's according to Phase One of the Utah Hero Project from the University of Utah, which tested thousands of Utahns.
According to a report from University of Utah Health's Julie Kiefer, researchers came to the 12% number by testing for antibodies from 8,500 Utahns, ages 12 and older, from Davis, Salt Lake, Summit, and Utah counties — some of the hardest-hit areas across the state.
Phase One focused on measuring the proportion of people who have antibody to SARS-CoV-2, which is the virus that causes COVID-19 in humans. Researchers are looking to understand how prevalent the virus is in the population as well as other factors that are associated with it.
"Close examination of COVID-19 cases worldwide has already taught us that new coronavirus infection spreads more readily when people are close to one another indoors for long periods of time," Kiefer writes. "That characterizes the living condition of many homes — and yet spread from one person in a household to another fails to happen about 88% of the time. What, then, could make the difference between who is likely to spread the virus and who is not?"
According to health authorities, this can be due to several factors. One of the reasons for high infection rates in communities could be attributed to "superspreaders," which is a word for a relatively small proportion of people who could be responsible for a large portion of spread. Kiefer cites research that suggests between 10% – 20% of infected people could be responsible for up to 80% of cases.
People can also be more infectious and for longer periods of time depending on biological differences.
"Characteristics like these could come from being in a certain age group, from changes in the immune system, and from other reasons scientists have yet to uncover," Kiefer writes.
According to another study, there are many transmission variables among different people in different types of homes and found, for example, the risk for infection between spouses was at 43%.
Kiefer noted that transmission numbers also vary depending on how many people are living in a home and the size of the home itself.
Phase Two of the study will extend testing to other counties in Utah. It will assess those communities that have high viral activity, and it will focus on best practices for returning to school as well as monitor changes in antibody prevalence over time.
According to the U of U study, "When one member of a household had antibody to SARS-CoV-2, the proportion of other members of the household that were seropositive was 12.4%. This figure is a rough estimate of the secondary attack rate of COVID-19 infection within households."
For one husband and father who got the virus, the study seemed to hold true.
"One day, I was at work, and all of a sudden, I couldn't smell anything," said Jesse Nagle.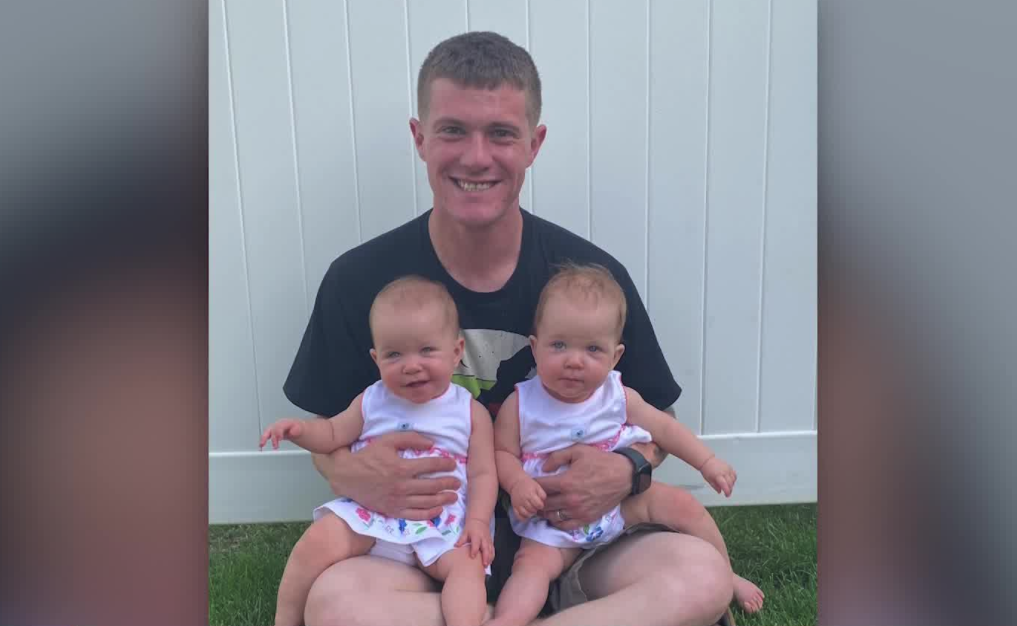 He said he never thought he would get it.
"Oh crap, what do I do now?" he said.
His immediate concern turned to his family. Nagle, 30, is a husband and father to 1-year old twin daughters.
"I was very fearful of it because we don't know what this virus is doing entirely yet, and we don't know what it's going to do down the road," he said. "I didn't want to put my kids at risk of anything."
But luckily, Nagle didn't pass on the virus to his wife, kids, or any other family members.
"I was surprised that no one else in the family caught it, that I was the only one that caught it," he said.
Nagle quarantined himself from his family immediately, and believes doing that, along with taking precautions, helped him recover.
"My advice will be: Take the advice of the medical community seriously. Wear your mask. Practice social distancing," he said.
---
Twelve percent is still pretty high risk if you have someone coming home with the virus. It is a lot higher than before you had someone in your household who is positive.
–U of U Health Dr. Damon Toth
---
U of U Health epidemiologist Dr. Matthew Samore said the study shows spreading of the disease is happening more frequently outside the home, and community spread could be the main driver of the pandemic.
However, U of U Health Dr. Damon Toth pointed out that families should remain vigilant and take precautions at home — especially those who know that someone they live with either has COVID-19 or has cone into close contact with someone who has.
"Twelve percent is still pretty high risk if you have someone coming home with the virus," Toth said. "It is a lot higher than before you had someone in your household who is positive."
U of U researchers wrote that Phase One of their study has showed that Utah's early efforts to monitor and limit the virus were successful, but it also shows that 99% of the population is susceptible to COVID-19. So social distancing, washing hands often, and using a face covering in public spaces where social distancing is not an option are still crucial.
"As efforts to restore economic and social activities are underway, it is imperative that recommended preventive measures are followed to retain the benefits achieved through substantial statewide efforts over the past few months," according to the project.
As for Nagle, he is now fully recovered and doing well.
×
Most recent Utah stories