PROVO — Another domino on BYU's football schedule has fallen.
The Southeastern Conference announced Thursday afternoon the move to a 10-game, conference-only schedule due to the ongoing coronavirus pandemic, effectively canceling the Cougars' scheduled Oct. 10 home game against Missouri.
The Tigers were the last Power 5 team on BYU's schedule after similar decisions for conference-only play was enacted by the Big Ten and Pac-12 conferences.
The news was first reported by al.com, which also previously mentioned BYU as a likely opponent for Alabama. The Cougars haven't played a schedule without at least one opponent from what is now the Power 5 conferences since 1975.
"We believe these schedule adjustments offer the best opportunity to complete a full season by giving us the ability to adapt to the fluid nature of the virus and the flexibility to adjust schedules as necessary if disruptions occur," SEC commissioner Greg Sankey said. "It is regrettable that some of our traditional non-conference rivalries cannot take place in 2020 under this plan, but these are unique, and hopefully temporary, circumstances that call for unconventional measures."
BYU did not immediately return a request for comment.
The news comes one day after the Atlantic Coast Conference announced an 11-game schedule that will include 10 conference games and one nonconference opponent for each team. In addition, for the first time in its 133-year history, Notre Dame will compete as a member of the conference, including being eligible to play in the conference title game either Dec. 12 or 19.
Every ACC school has a yet-to-be-determined nonconference opponent that it may add to the schedule, including Notre Dame. But those games will have to take place in the same state as the school.
Meanwhile, the NCAA isn't expected to make a formal ruling on college football or other fall sports until August. The NCAA board of governors is scheduled to meet again Aug. 4.
For BYU, the move is another significant hit to a schedule that may or may not get off the ground. The Cougars had five games canceled by the Pac-12 and Big Ten, including the season opener Sept. 3 against archrival Utah and the first four games of the season.
After the five games were canceled, BYU athletic director Tom Holmoe told BYUtv that a full 12-game schedule was unlikely for the upcoming season, though "anything is possible," he admitted in an ever-shifting college football environment.
"I would say that the full schedule probably won't happen," Holmoe said. "It could, but the Big Ten and Pac-12 already aren't doing that, and ... the number of games will probably be reduced."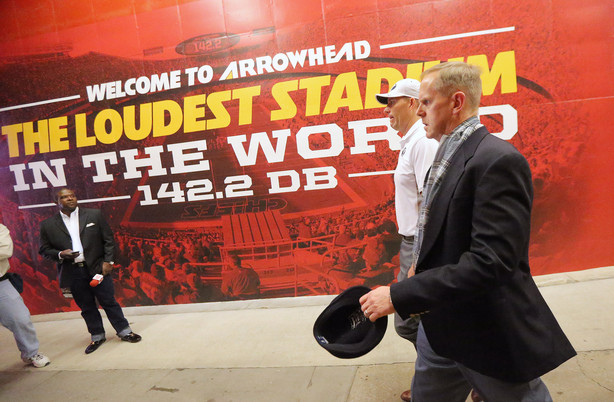 As it stands, BYU's season opener would be Oct. 2 against in-state rival Utah State. That, of course, is assuming the Mountain West doesn't move to a conference-only schedule — or the 2020 season isn't canceled or postponed indefinitely.
Several lower levels have already made that move. The National Junior College Athletic Association (NJCAA), which includes nearby Snow College, has pushed football and most sports to the spring season.
In the NCAA, 26 of 28 Division III conferences have canceled or postponed the fall season. Division I FCS has also felt its fair share of movement, with delayed starts from the Ivy League to the Patriot League to the nationwide, non-scholarship Pioneer Football League wrecking schedules across the country.
Several schools in the FCS Big South have already postponed their season, though North Alabama — which is scheduled to play Nov. 21 at BYU — is not one of them.
At least, not yet.
As college football has taught us, these things change weekly, daily and (sometimes) hourly.
What is known is that BYU currently has no Power 5 opponents scheduled for the upcoming football season, and a reported first-week matchup with national power Alabama is also off the table with Thursday's news from the SEC.
If BYU (or any college football team, for that matter) can play, it will also likely be with empty stadiums — or at least greatly reduced capacities, with some schools saying they have planned for as high as 20% capacity filled.
"If we were to open tomorrow, we would be in a situation where it would be with a reduced number of fans," Holmoe said. "We've worked through all the contingencies … of where they would sit and how they would be spaced for social distancing, to be safe."
×
Related Links