Estimated read time: 2-3 minutes
This archived news story is available only for your personal, non-commercial use. Information in the story may be outdated or superseded by additional information. Reading or replaying the story in its archived form does not constitute a republication of the story.
It's a valley-wide problem: car burglaries are up nearly 50 percent. Today, Sandy police gave us a demonstration they hope will teach us all a lesson.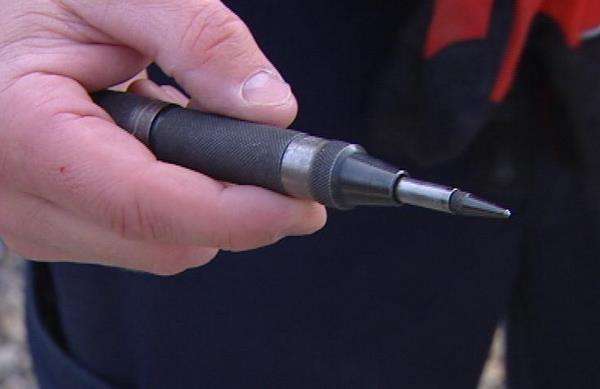 With expensive toys in plain sight, a car would be tempting to thieves. All it takes is a common tool.
"Now I have access to get the purse that I need. I've got the cell phone, and them I'm gone," Sandy police Sgt. Justin Chapman told us following a demonstration where he broke out the driver-side window.
It only takes seconds, and police want people to know that. "If they see that item of value and say, 'I want that,' they're going to go get it," Chapman said.
Using a cinder block, police also showed us that thieves aren't afraid to be bold about it. After the block crashed through the back window of a car, Chapman said, "I'm not giving up any secret ways to get into cars. You have a hard object, and it hits the window, and it breaks. That's a quick way to get in."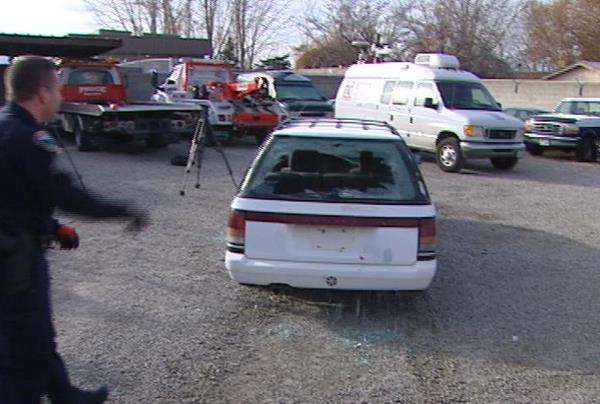 Police went this far to make a point for good reason. "Vehicle burglaries have taken an enormous jump in the past few months," Chapman said.
The trend isn't only in Sandy City. Taylorsville, Murray, Midvale, Draper, South Jordan and West Jordan are also reporting more of these crimes.
In September and October, car burglaries were up an average of 45 percent. Police also predict higher numbers through the holiday season.
"It's very scary, especially at this time of year. A lot of people have lost their jobs, and I guess maybe they're desperate," shopper Bonnie Anslement told us.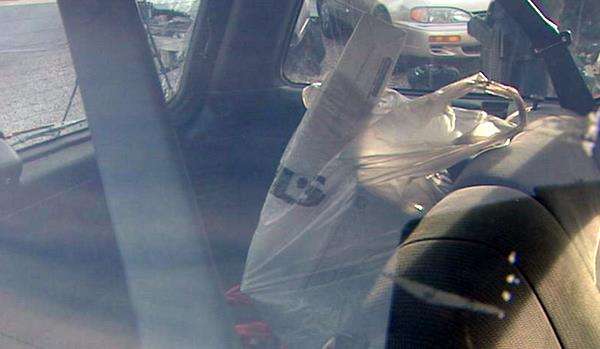 Police can't say for sure why the numbers are up. They just want people to keep their cars locked and their valuables out of sight.
Brook Backus does that now, after a thief broke into her car. "It makes me mad. People just don't respect anything anymore. There's no level of privacy, and they just want to get what they can as fast as they can without working for it," she said.
Sandy City is putting cameras in various locations throughout the city to deter crimes likes this. Officers will also be in plain clothes patrolling different areas.
E-mail: syi@ksl.com
E-mail: aadams@ksl.com
×
Most recent Utah stories