Estimated read time: 2-3 minutes
This archived news story is available only for your personal, non-commercial use. Information in the story may be outdated or superseded by additional information. Reading or replaying the story in its archived form does not constitute a republication of the story.
If you're looking to save money, you might want to give rebates a try. Often rebates are associated with big items like electronics or cameras. But there are rebates for little things, too, for everything from medication to razors to shampoo and conditioner. But you have to know where to find them.
Jaclyn England said, "A majority of the items in our house we get for pennies on the dollar."
England knows how to get the most for her money. "It's training your mind instead of just overlooking them because you're in a rush. Just look around. Just look at the things that are stuck on the bottles. Look at the free items that are out there," she suggested.
Just the other day, that philosophy paid off for her again.
"Target had these on sale for a dollar each, and every time you bought 10, you got a $5 gift card, essentially making them 50 cents each. Well, stuck on them all was a 50-cents-off coupon. So every time I bought 10, I got 10 for free," she explained.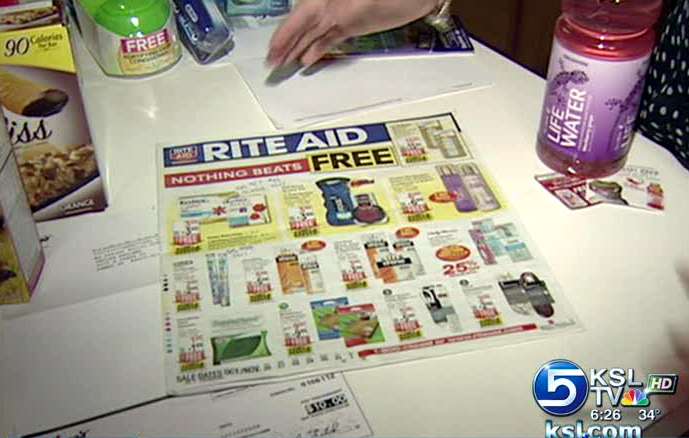 Jaclyn says when she keeps an eye out for monthly rebates at drug stores, she gets stuff for free. "These are just some of the items in the past month that I've gotten at Rite Aid and Walgreen's for free. Some of them you even end up making money on. Every time I bought a Chapstick I got paid a dollar by taking it. You can get everything from medication to $10 razors to shampoo, toothpaste, cleaning supplies," she said.
Jaclyn cashes in everywhere she goes, even the Internet. "This was a Happenings book that I bought for $20 online and after I purchased it, printed out a certificate that I mailed in and received a $50 check," she said.
The thing to remember about how Jaclyn shops is that it doesn't take any extra effort. You don't have to clip coupons and you don't have to join coupon clubs. You just have to keep your eyes out for deals.
E-mail: corton@ksl.com
×
Related links
Most recent Utah stories