Estimated read time: 3-4 minutes
This archived news story is available only for your personal, non-commercial use. Information in the story may be outdated or superseded by additional information. Reading or replaying the story in its archived form does not constitute a republication of the story.
Team coverageWith all of the troubling economic news, you're not alone if you feel uneasy about your job. Employers across the country are tightening their belts, and that affects all of us. But there are bright spots here in Utah.
Last month, Utah lost 2,500 -- the first monthly decline in six years. "The job picture is getting worse by the day, as you can see by the numbers," said financial planner Bruce A. Lefavi.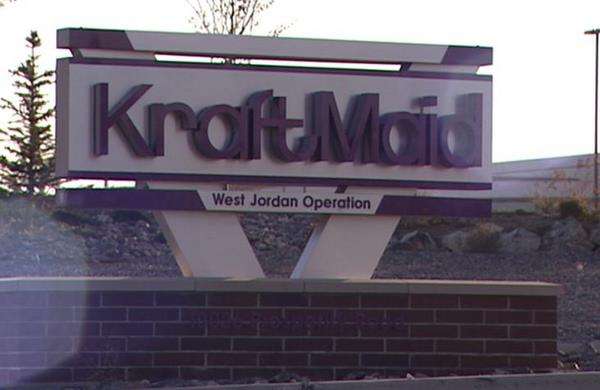 Some of those jobs will disappear in just a couple of weeks. KSL News has confirmed that Kraftmaid Cabinetry of West Jordan will have a second round of layoffs beginning Dec. 2.
The company's $100 million plant was built just three years ago. It's another victim of the state's slowing construction industry.
Utah's unemployment rate is at 3.5 percent, about half the national average of 6.5. But economists expect our jobless rate to rise.
Lefavi is a best-selling author and host of a nationally syndicated talk show. "Be prepared in case you're cut, then you have a fallback position to go to right away; and hopefully you've had the good sense to save up a little bit so you have some money to cover yourself in case you have to go look for a job," he said.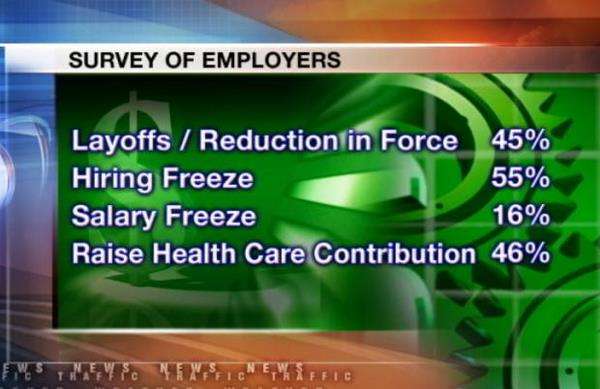 A recent survey of 250 U.S. employers shows nearly half have already laid off workers or plan to next year. More than half aren't hiring. Salaries aren't a big consideration, but many of us can expect to pay more for health care.
Fortunately, few employers say they will cut their contributions to 401(k) plans. Also, here in Utah many believe our economy, which is largely dependent on small companies, will fair better.
"They create all the jobs, especially in a bad economy like this. The big businesses are losing jobs, small businesses are growing. If you can keep the small businesses going, this won't be a long recession," Lafavi said.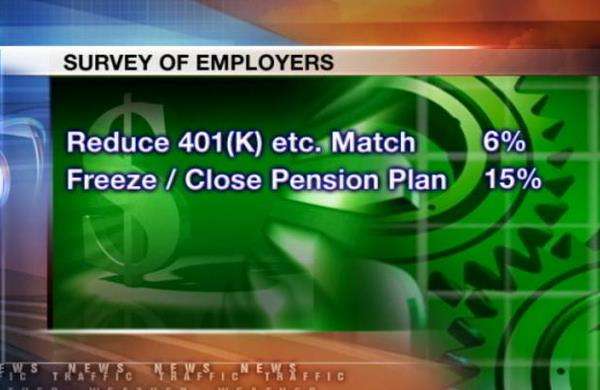 Lefavi says the best we can do is plan ahead and be ready to respond.
Meanwhile, the economists at Wells Fargo Bank today released the latest Consumer Price Index figures. Wells Fargo's regional managing director says tough times are ahead. "Certainly, we are experiencing tumultuous times," Sterling Jenson said. "And we have a ways to go before we get through this."
Just about everything we do is costing us more: Food prices are up; housing is up; clothing, medical and recreation costs are up.
Fear and pessimism are big contributors to our lagging economy. When people feel that, they go into a "hunker down" mode. People we spoke with today told us they are watching their dollars.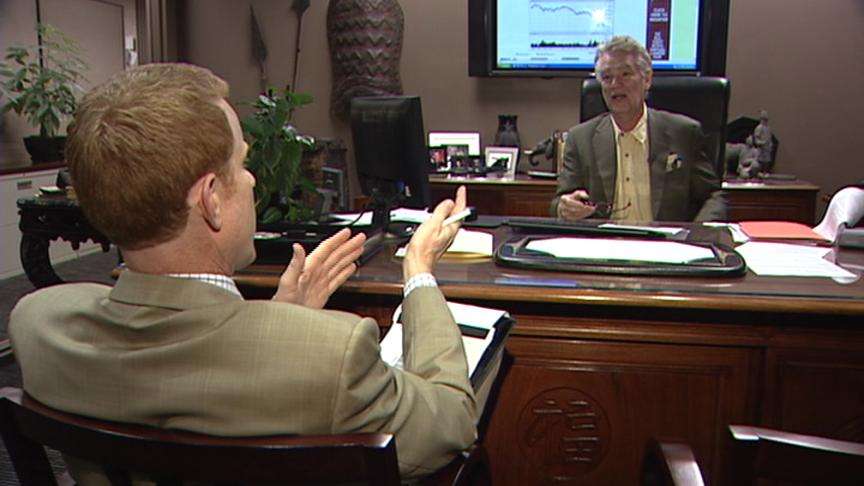 "I think we go to McDonald's like once a month, maybe. It's just gotten so bad, we can't really afford to even go to the movies anymore," Ashley Butler said.
Landon Anderson told us, "I'm actually starting to cut back. I really need to, and so I'm going to, definitely."
With the holidays rapidly approaching, retailers are on edge. They worry they won't see the sales they usually do.
"I think most are suggesting that we might see, at best, a 1 percent growth year over year, which would be a disastrous holiday season for the retailers," Jenson said.
Economists, both locally and nationally, say we're in a two-month "vacuum" right now. Everyone is waiting on the Obama administration to get going, hoping then maybe things will turn begin to around.
E-mail: jboal@ksl.com
E-mail: kmccord@ksl.com
E-mail: tcallan@ksl.com
×
Most recent Utah stories