Estimated read time: 2-3 minutes
This archived news story is available only for your personal, non-commercial use. Information in the story may be outdated or superseded by additional information. Reading or replaying the story in its archived form does not constitute a republication of the story.
The Utah Legislature has given early approval for one of the bills intended to expand civil rights for gay couples.
But the heart of the bill has nothing to do with gay rights, per se. It broadens the criteria for filing a wrongful death lawsuit.
The idea behind this bill is to create a legal avenue for people who are financially dependent on one another and who experience a tragic, wrongful death.
Right now, the law is narrower about who has the right to sue for wrongful death. But changing the legal language, which could also benefit family members or friends who live together, turned into a gay rights battle at this committee hearing today.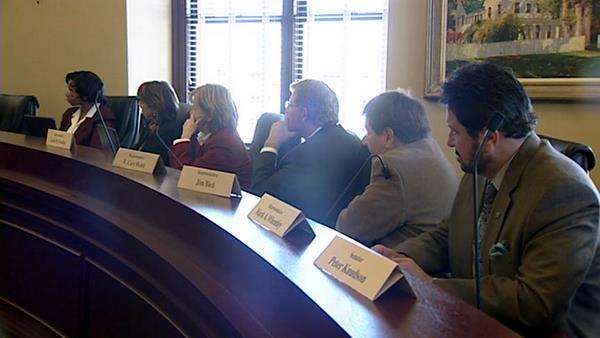 "The statute does not guarantee a recovery, but merely opens the court house doors to them so they can make their case," explained Salt Lake City Sen. Scott McCoy.
Karen Merkley, who opposes the bill, said, "Once sanctioned legally, affording rights reserved for married couples will lead to the acquisition of more and ultimately all benefits."
"I have to say that I can look at my constituents who are against gay marriage, or 'gay marriage light,' and say this does nothing to undermine traditional marriage," said Fruit Heights Sen. Greg Bell
Gayle Ruzicka, with the Utah Eagle Forum, said, "If we pass this along with the other bills they have, we will fall into the same trap that California did when they passed a whole bunch of little bills that added up to 'marriage light.' And then the court said, 'You gave them this, we might as well give them marriage.'"
That's the fear of people who are against this and five other bills that gay activists are sponsoring this year. All are efforts to affirm rights for same-sex couples by fine tuning existing laws.
Most people see the legal point of view from this bill. But because of the wider gay rights implications, all the bills will face a serious challenge in the Legislature.
E-mail: rpiatt@ksl.com
E-mail: aadams@ksl.com
×
Related links
Most recent Utah stories