Estimated read time: 2-3 minutes
This archived news story is available only for your personal, non-commercial use. Information in the story may be outdated or superseded by additional information. Reading or replaying the story in its archived form does not constitute a republication of the story.
If you think you have an interesting "Today's Woman" topic, you can contact Candice Madsen at cmadsen@ksl.com. A new exhibit opened today at the Salt Lake City Main Library featuring a quilt of testimonials on the importance of wilderness. The project was creating by the group Women Protecting Wilderness.
Artist Lana Nielson said, "Each one is a unique response, and yet there is a common thread running through - gratitude - how much people thrive when they are in the wilderness."
The beauty of Southern Utah is captured by the more than 100 pictures and heartfelt testimonials woven together.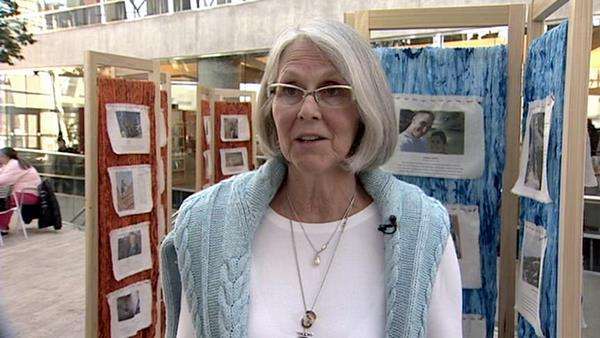 Katie Birge wrote that her family's fondest memories center around time spent in Utah's wilderness. High School student Maria Goller believes without it we are nothing. Susan Jones says in the silence of the wilderness she feels safe and strong.
Artist Trent Albey said, "It's just a beautiful effort between artists in the community, people who want to see wilderness preserved and intact for their children."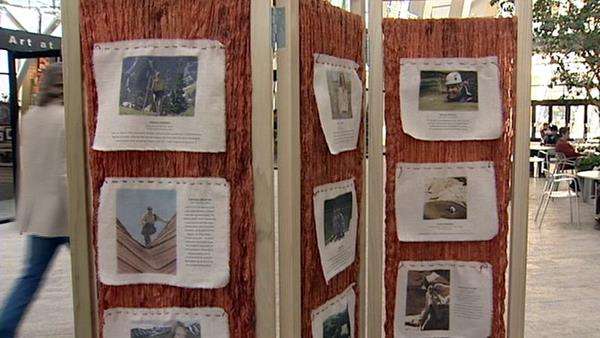 The entire exhibit is symbolic, from the color of the fabric to the red stitching, which represents the lifeline between people and wild lands.
"We crinkled the silk so it would have the texture of the rocks and just that free-flowing, organic feeling that you have when you're outside," Nielson said.
The Wilderness Quilt is the first project of Women Protecting Wilderness.
Co-founder of the group, Eve Miller, said, "We wanted a more moderate voice. It seemed to us a lot of the discussion over land protection right now has been so polarized."
The group says they chose to do a quilt in part because of its gentle quality."This is a particularly effective way for women to participate because it has all the softness of the fabric, yet I think collectively, it's a very powerful voice," Albey said.
It's a voice Women Protecting Wilderness hopes is heard.
The exhibit runs through Dec. 3 at the Salt Lake City Main Library at 210 E. 400 South. New testimonials will be stitched onto additional panels in a traveling exhibition.
×
Related links
Most recent Utah stories