Estimated read time: 4-5 minutes
This archived news story is available only for your personal, non-commercial use. Information in the story may be outdated or superseded by additional information. Reading or replaying the story in its archived form does not constitute a republication of the story.
Fifteen-year-old Tucker Thayer was killed Saturday when a gun loaded with blanks discharged during a school musical at Desert Hills High School in St. George.
The Washington County School District says a parent and a student approached the drama teacher at Desert Hills High School about using a .38-caliber revolver for sound effects during the student production of the musical, "Oklahoma."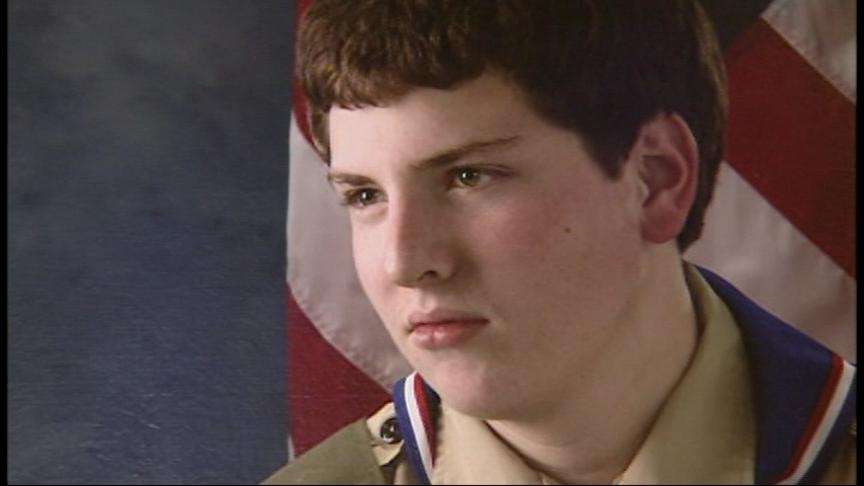 The administration and school resource officer approved the request with certain conditions:
The parent had to bring the gun to and from the school.
The parent also had to discharge the blank and take the gun home every night.
Police say the gun was kept in a lockbox.
Investigators still don't know how Thayler got his hands on the gun.
Students told Eyewitness News they knew about the gun but never thought anything like this could happen. Student Alexis Suwyn said, "I didn't think much of it. It was a prop for the sound."
Thayler was setting up for Saturday's performance of the musical when the gun discharged in his hand. Police say he suffered head injuries from the energy released from that discharge.
Investigators say there were other students nearby who heard a loud bang, but no one saw it happen.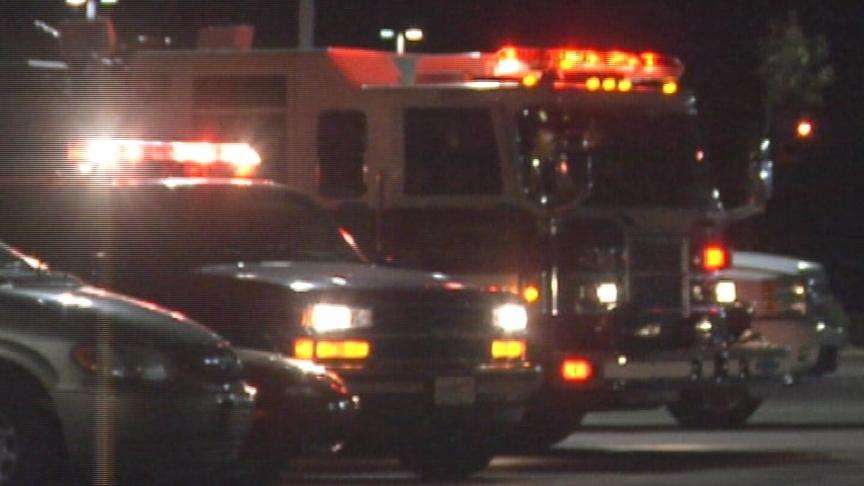 Craig Hammer, executive director for secondary education for Washington School District, says, "I've never experienced in my career an accident like this, of this magnitude."
Hammer says it's concerning a gun was used on school property. He says, "I don't know if there's ever a time and a place for a real gun in the school."
Crisis counselors were available for students today, and students held a moment of silence this morning for Thayer. Suwyn said, "Just kinda sad. A lot of my friends were crying cause they knew him."
Another student, Austin Richards, said, "I feel really bad about it. He was a good kid. He's just one of those kids that stuck to his own business and did what he was supposed to. Good kid."
This morning, the Washington School District released this statement:
"The Washington County School District is conducting an investigation into a shooting involving a male student Saturday evening at Desert Hills High School. "15 year old Tucker Thayer, of Saint George, died Saturday night of complications resulting from the discharge of a pistol that was being used as a prop in the school musical, Oklahoma.
"Washington County School District is troubled about the accessibility and use of an operable firearm on school property. The District's ultimate concern is for the safety and education of our children. An investigation is underway in this case. The District will carefully consider our policies and procedures that apply in light of this tragic situation and take appropriate administrative action to insure the safety of our student and staff.
"School will be held today at Desert Hills High School. The Washington County School District Crisis Intervention Team (a group of specially trained counselors) will be on site to help students and staff deal with emotional issues related to this tragedy. Our thoughts and prayers are with the family and friends."
Carol Lear, director of school law and legislation for the State Board of Education said both federal and state law stated students could not posses any type of a firearm or weapon, real or fake, on school property.
She said adults on the other hand, as long as they were a concealed weapons permit holder, could have guns at school, and they did not have to inform the principal or anyone else about it.
She said, "There is no prohibition any longer in the education code, or any where else in state law, that would forbid an adult, an adult who is a concealed weapons permit holder to bring a gun to school."
According to state law, if a student is in possession of a gun on school property that student is in violation of the law.
What if the student is given the gun by someone who legally brings it? Lear says, "The state law and the federal law still talk about it. It's an expellable offense if the student possesses a gun."
E-mail: syi@ksl.com
E-mail: spark@ksl.com
×
Related links
Most recent Utah stories